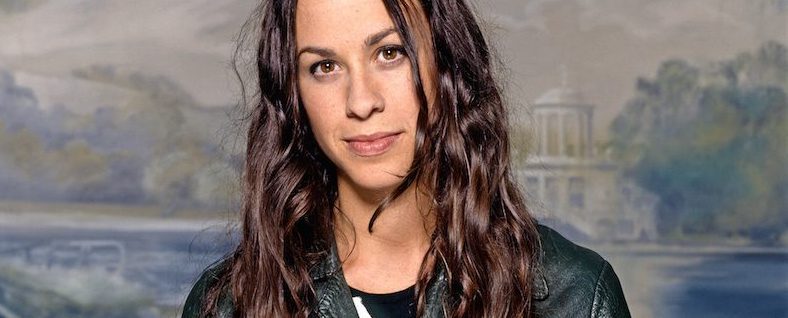 And she'll be performing all the hits you used to listen to with your high school girlfriend.
You're right, Alanis Morrissette is not technically a gay lady. But like, c'mon.
Which of us did not drown our tears over the cute girl who left us for a dude to Morissette's classic banger, "Ironic"?
Which of us, for that matter, did not find the gay themes all throughout "Jagged Little Pill," as we threw our lesbian heads along to Morrisette's deeply accessible alternative rock?
Is there even a more lesbian song lyric than, "Cause I've got one hand in my pocket, and the other one's flicking a cigarette"?
In news that shows the Universe does, in fact, care (at least sporadically), Morrisette has announced that she will be coming to Australia to play for her down under audience for the first time in almost 20 years, with two shows in Melbourne and Sydney next January.
The shows are billed as "acoustic and intimate" and will "span her entire career in an intimate acoustic trio setting," according to the press release.
And even though Morrissette is happily married to a man, let's not forget that her on-screen performances often depicted lesbian characters. From kissing SJP in a cameo on Sex and the City to playing a lesbian on Nip/Tuck in 2006, we think we'll give Morrissette honorary gay status while she's in Oz.