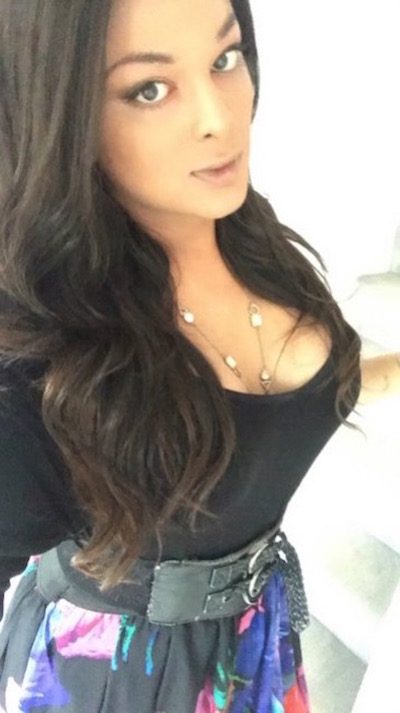 EY's senior consultant opens up about the challenges trans people face at work
Anjeli Patel is a Senior Consultant with EY's people advisory practice.
She is an Indian transgender woman who has worked closely on the professional service firm's guide on gender identity and transition, which lays out guidelines and advice on how to support individuals going through gender transition and on the broader spectrum of gender identity.
Additionally, she is involved in the firm's professional LGBT+ network Unity and is an ambassador for the trans support network trans*formation.
Anjeli who has been listed in the top five EMpower Ethnic Minority Future Leaders List and in the top ten in the OUTstanding Future Leaders List for her pioneer work in the field, opened up to myGwork about the hurdles trans individuals face at the workplace and how she's working hard for a better, more inclusive future.
How open are workplaces to trans individuals?
ANJELI PATEL: I would suggest that the key hurdle for trans* people in the workplace is getting employed in the first place. The Equality Act doesn't help those who are non-binary or who don't wish to seek medical transition. The lack of corporate healthcare support from the vast majority of private employers means that trans* people have limited options (NHS or self-funded) if they want medical support. That said, I have noticed a real shift and drive for inclusivity to all within the industry over the past 3 years. Whilst trans* people do still struggle to gain employment, progressive organisations are understanding the need to be inclusive across the board.
"Everyone's transition is different, so is everyone's journey".
What are the hurdles the trans community faces on a day-to-day basis at the workplace?
I can only speak for myself on this one, but I definitely struggle with imposter syndrome, the feeling of not being good enough. I sometimes struggle with conference calls where I worry whether I get  "misgendered". A common misconception is that trans* individuals need huge chunks of time off work to complete their transition This is simply not the case.. Everyone's transition is different, so is everyone's journey. It is vital that this is recognised and supported. Personally speaking, I put my all into my work and building relationships with clients because, rightly or wrongly, I do feel an innate sense of gratitude to have a job. I have been extremely fortunate that EY is truly inclusive and has supported me throughout. I personally have never experienced any real issue or challenge in being myself at work.
What steps can businesses take to attract and welcome more trans candidates?
A targeted approach. Examples of this include using avenues such as National Student Pride and aligning themselves with positive organisations, such as trans*formation and myGwork, actively demonstrating that they are welcoming through the means of policy and practice (i.e. a robust HR policy and external communications of their allegiance with all LGBT individuals).
Please tell us more about Unity and how are you involved personally.
Unity is EY's professional LGBT+ network and operates across 77 countries with over 4,500 members, 600 in just the UK and Ireland alone. Personally, I am a member of Unity and am involved with organising networking events and speaking on behalf of the firm and the network. Just recently, we launched our gender identity, expression, and transition guidelines, which I helped with. We have rebadged all the accessible restrooms as "inclusive restrooms", which feature clear gender-neutral graphics and support local communities at National Student Pride, which we've supported since 2011 to help show the next generation that it's ok to be out and be yourself in the workplace. Additionally, we support a wide range of initiatives and charities, such as Mermaids, whom we work with to organise networking events. The proceeds of our annual boat cruise were split between Mermaids and Diversity role models.
What is trans*formation?
trans*formation is a network and advocacy group that is focused on improving trans* inclusion and visibility in the workplace. Their mission is to undertake activities to end discrimination and promote the welfare of trans* and non-binary people in the UK. Primarily aimed at people in the work environment, the aim is to eradicate the discrimination of trans* and non-binary people in the UK within 10 years and to ensure the levels of unemployment, self-harm, suicide, and homelessness are equal to or better than the national average. Our goal is to create an environment where trans* people are valued for their authenticity and journey.
What advice would you give the next generation of trans individuals looking to get started in the workplace?
Be brave and use resources to decipher not only whether you are a fit for the organisation but, more importantly, whether the organisation is right for you. So many times when we are looking for our first job, we are so grateful to get an interview that we continually question whether we are suitable for the employer. Whilst it is important for the organisation to recognise whether you are a suitable fit for them, it is vital for you to recognise whether the organisation is right for your needs and whether you feel they will be support, appreciate, and value you. Attend LGBT specific events such as National Student Pride and corporate employee resource group events in order to understand what is out there for you.
Network, network, network… build a strong network. It will stand you in good stead when you are in a job and a part of your role is to work with people in teams and/or work alongside clients. Find informal mentors who will champion you. Don't be afraid to ask questions about the culture of an organisation in an interview. What are their resource groups like? How are they proactive in their D&I agenda?
Finally, never give up. At times, I felt like giving up. There are times where life will test your resolve. Be resilient, be focused, and most importantly, be kind to yourself.