The northern NSW town of Tenterfield is opening its heart to four same-sex couples for an affordable and unique pop-up wedding event in September.
To celebrate the arrival of marriage equality in Australia, a group of local businesspeople has created a fun, intimate wedding experience in this colourful corner of the New England country region.
Say I Do in Tenterfield is an initiative of Amanda Rudge, Sharon Julius, Desley Roos, Kim Thompson and Wendy Roots. According to the group, the pop-up wedding concept was inspired by locals noticing a trend, but also a major shift in national politics.
"In the past 12 months our town has become a very popular wedding destination for city and coastal brides and grooms seeking to have their wedding in a beautiful, relaxed country town," the group said in a statement.
"As 2017 rolled to a close, Australia voted yes for marriage equality! The group of experts behind Say I Do in Tenterfield wanted to celebrate, so we've teamed up with the 2018 Peter Allen Festival to launch something special."
Immortalised as the birthplace of Grammy-nominated and Oscar-winning singer- songwriter Peter Allen in his single 'Tenterfield Saddler', the town is an LGBTIQ-friendly destination. Tenterfield is situated in one of many rural electorates that voted in favour of altering the Australian Marriage Act to allow equal access to same-sex couples, and local LGBTIQ have been taking their vows ever since.
Deepwater-based silversmith Richard Moon and his husband, author and journalist Michael Burge tied the knot in the New England in May this year, after more than a decade of pushing for a change in the law.
"By the time equality landed, it was very meaningful to be able to get married so close to home," Mr Moon said.
Since moving to the region from southeast Queensland in 2017, the couple has found the community very LGBTIQ-friendly.
"We got so much visible support in the country during the survey, then it seemed like everyone was encouraging us to get married here.
"We know of two lesbian weddings in the New England region this year, in fact I created the wedding rings for one couple,' Mr Moon said.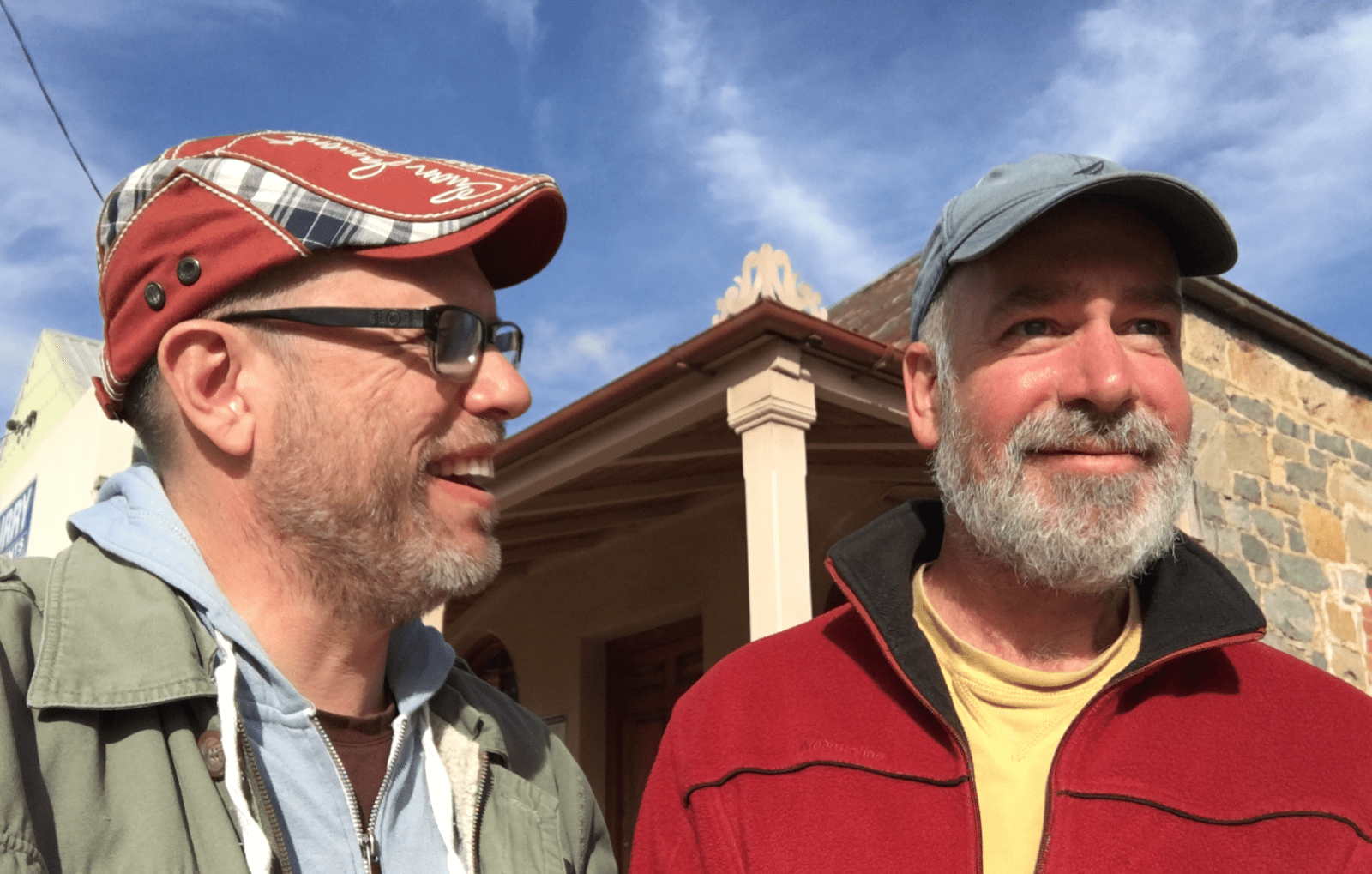 Better than Eloping
According to the Say I Do in Tenterfield team, their pop-up wedding event will be "better than eloping".
"If you've always wanted to get married but you don't want to deal with all the fuss and fluff, let us take care of it and create an intimate wedding for you to enjoy!"
The group underlined that the Say I Do in Tenterfield consortium has all bases covered for stress-free and affordable nuptials, without putting couples through a media circus.
"From published photographers and first-class stylists, to a world-renowned wedding cake creator, let us take care of the lot for under $10,000!"
The Say I Do team includes Amanda Rudge, co-owner and manager of Tenterfield's Our Place Wine and Espresso Bar; Sharon Julies and Desley Roos, business partners of Inspired By You wedding style and hire; Kim Thompson, owner of The Bungalow and Ivy Leaf Chapel and Tenterfield Topiary Hire, and Wendy Roots, owner of Tenterfield Weddings.
"We look forward to holding more themed pop-up weddings and renewals in the very near future," the group said in a statement.
Michael Burge and Richard Moon married in the new england region in may, 2018
"Our aim is to include as many local and regional businesses, services and products as we can.
"Come and experience first-hand what other brides and grooms have already experienced and loved! Taste, smell, see and feel our exceptional regionally-produced products, services and our soulful town.
"Tenterfield has so much history: beautiful old buildings, picturesque landscapes and is central for wedding guests to meet."
According to the Say I Do in Tenterfield team, the cost of a wedding in the country is considerably less than city prices, and much more stress-free.
"Couples can't believe the value you get for your money, and how relaxed and easy it is to deal with our local businesses and services, with nothing too hard to put together," they said.
"You can make your wedding rings in one day with Richard Moon; have a private Yogalates session for you and your family and friends; get gourmet picnic packs sent out with you as you explore our magical national parks, and there's many more little secrets to come!"