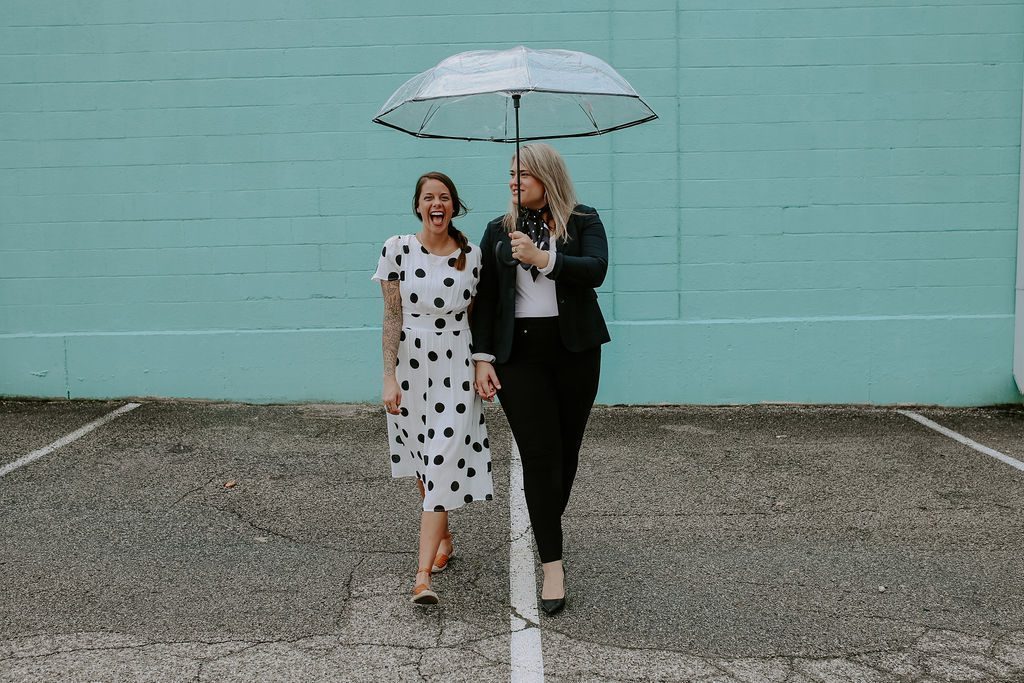 In the midst of Covid-19, a lesbian couple creatively plans new ceremony concept for friends and family
Lindsey and Bri were scheduled to have their dream wedding on April 10, 2020, but COVID-19 changed their plans. While many have postponed their ceremonies, they decided to broadcast their nuptials to friends and family at Doc's Drive-In Theater in Buda, Texas on April 28, 2020.
Bri, who works in dentistry, and Lindsey, a wealth manager, met in the summer of 2018. Bri was a single mom and Lindsay had twins, so they knew finding someone out on the town may be unlikely. They met on the dating app HER and within twelve hours of their initial match, they went on their first date, which happened to be Lindsey's birthday.
"I knew that night she was my person. It only took me 3 days to ask her to be my girlfriend, 5 days to tell her i loved her (in true lesbian fashion), 1 year to move in together, 13 months to propose to her, and less than two years to marry her." – Bri Houk
The couple originally planned to be wed at Hotel Ella on Good Friday, because "nothing says He Is Risen like a good ol' lesbian wedding." They had everything planned to perfection, but as the COVID-19 pandemic evolved and it became more personal, they decided to make changes.
Bri and Lindsey rushed to make their plans work for when one of Lindsey's family members was diagnosed with Coronavirus. To ensure they could attend the wedding, they decided to get creative.
Thankfully, the family member is in good condition and will attend alongside fellow relatives and friends on April 28 at Doc's Drive-In. To make things even cuter, Lindsey's twin daughters will walk her down the aisle. In this case, the aisle will take the form of a long dirt road with 45 cars on each side.