NorCal's secret lesbian getaway beckons you.
Sonoma County. We've heard about it, loved its wines, and kept it on the to-do list for ages. But there's no better time than the present to acquaint yourself with the buzzing vineyards and fertile valleys that form this Northern California haven of wine, women, and tasting tables.
The Russian River region of Sonoma County has long been a sanctuary for lesbian and gay travelers, who flock here for weekend and vacation getaways from San Francisco and beyond. But unlike Palm Springs, that other California gay getaway, Sonoma offers a verdant landscape layered with centuries-old redwood trees and picturesque winding roads that lead from one charming town to another.
The homo heart of the county is the town of Guerneville—also the best place to celebrate Sonoma County Pride each June. Situated about 85 miles north of San Francisco International Airport, this town of just 4,500 residents is a surprising hub of gay-owned and gay-friendly businesses. The bulk of them line River Road, a.k.a. Highway 116, which flows right over the Russian River and into this part-hippie, part-hip community of low-key Californians, many of whom visited Sonoma once upon a time and simply never left.
You'll understand the instant appeal. A good place to start your explorations is "The Fun Store," the woman-owned Guerneville 5 & 10 (guerneville5and10.com), where you can browse the eclectic merchandise (greeting cards, flip-flops, water colors and acrylics) and chat with the local ladies, who'll give you the scoop on Sonoma's must-dos. High on their list is always a walk through the nearby, utterly amazing Armstrong Redwoods State Natural Reserve, with trees as tall as skyscrapers, some of which sprouted back in 600 A.D.
Guerneville's quirky streak is perfectly embodied by the dual outpost that serves up diner fare by day as Pat's, and Korean barbeque and other authentic, affordable Asian delights by night as Dick Blomster's Korean Diner. (For those in need of a vintage dive bar, hit Pat's Bar, next door, by night.)
This seemingly sleepy hamlet can impress even the biggest foodies, thanks to chic restaurants like Big Bottom Market (bigbottommarket.com) and Boon Eat + Drink (eatatboon.com). Chef-owner Crista Luedtke founded one and co-founded the other—and literally brings the best of farm-fresh Sonoma to her tables. For flavors right out of nearby Bodega Bay, head a few doors down for oysters on the half shell, soft-shell crab, and more great seafood at Seaside Metal (seasidemetal.com).
Next door, share tales and cocktails with the lovely gays and gals at the Rainbow Cattle Company (queersteer.com), where you'll find strong drinks at cheap prices and weekly parties and potlucks for mixed queer crowds. Just off River Road, you can shack up at the gay-centric R3 Hotel (ther3hotel.com) and enjoy its Triple R Bar & Grill's splashy pool bar and summer barbeques.
For laid-back, relaxing accommodations, check into the Highlands Resort (highlandsresort.com), a peaceful hillside hideaway whose lovely owners, Lynette and Ken, proudly welcome lesbian and gay guests—who, by the way, comprise 98 percent of the Highlands' clientele. There you can also arrange for a Touch of Heaven (massageintheredwoods.com) massage under the soaring redwoods.
Part of Guerneville's beauty is its prized location in the heart of Sonoma County, wedged between Monte Rio (another compact LGBT outpost) and happening towns like Rio Nido, Healdsburg, and Sebastapol. The latter is certainly worth a visit for its thriving arts scene, and for a bite at the remarkable Zazu Kitchen + Farm (zazukitchen.com). With tantalizing dishes like beet ravioli, home-cured meats, and backyard pumpkin tikka masala, Zazu has been a true hotspot since its August 2013 opening.
Head east to Santa Rosa's St. Francis Winery (stfranciswinery.com) for a taste of "America's No. 1 Restaurant," according to OpenTable. The wines themselves are divine, and the $50 wine and food pairing is among the region's ultimate culinary experiences. Coppola Winery (francisfordcoppolawinery.com) is worth the scenic jaunt northward, and in warmer months is a great place to rent a poolside cabine (changing room), take a break from the bocce courts, and sip delicious unoaked chardonnay and other fantastic varietals.
Of course, since Sonoma is bountiful wine country—and a more affordable, some say friendlier version of nearby Napa County—any visit here should allow ample time for meandering drives through the valley, pausing for tastings at some of the world's finest vineyards. LGBT-geared Out in the Vineyard (outinthevineyard.com) hosts tours and events throughout the year, and Sonoma County Tourism (sonomacounty.com/activities/gay-travel) has plenty of tips, listings, and practical info to plan your visit. GayRussianRiver.com and GaySonoma.com are more resources to help round out a trip to this flourishing California retreat.
But perhaps the best practical tip for Sonoma visitors is to pack light and be ready to check luggage at the airport—because the best of the best wines always find a way back home. (sonomacounty.com/activities/gay-travel)
---
LOCAL LESBIAN: Aura Bland
Aura Bland is the vice president, direct to consumer sales, of Charles Krug Winery, the former director of consumer sales and marketing at St. Francis Winery & Vineyards, and a Sonoma Valley convert since she and her wife bought their home in Guerneville last year.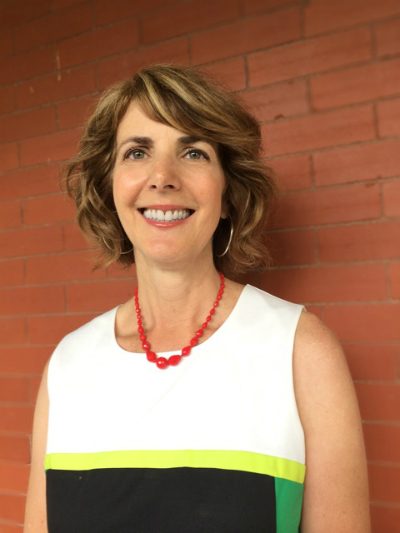 How has Sonoma County changed in recent years, especially for the LGBT community?
For years, the tiny Russian River town of Guerneville was the center of gay life in Sonoma County, But today, gay-friendly activities and businesses are everywhere. There's even an annual Gay Wine Weekend held at various venues throughout Sonoma County as part of Gay Pride month.
What should a lesbian traveler not miss doing during a visit here?
I may be a bit biased, but no one visiting Sonoma County should miss the wine-and-food pairing at St. Francis Winery. It's an hour and a half of pure bliss. My other favorite activities are canoeing down the Russian River, driving to the coastal town of Bodega Bay for a cup of clam chowder at Spud Point Crab Company, and cycling with my wife along Sonoma's scenic roads to the quaint town of Freestone for Wild Flour Bakery's decadent, chunky sticky buns.
What is your favorite restaurant and wine in Sonoma County?
Choosing only one restaurant is tough, but I can narrow it down to two. My favorite lunch is the smashed-chickpea-and-artichoke sandwich (trust me, it's addictive) at Guerneville's Big Bottom Market. One of my other all-time favorites is El Molino Central, a tiny place on Highway 12 near the town of Sonoma that serves unforgettably unique and delicious Mexican food. My favorite wine of the moment is the St. Francis Lagomarsino Vineyard Cabernet Sauvignon from the Russian River Valley. Luscious and elegant, this is Sonoma County cabernet at its best.