Israel's kosher wine finds its sophisticated side.
Israel is just the spot if you're a jet-setting lesbian searching for a wine-soaked adventure steeped in history. The modern state of Israel has a long and ancient history in winemaking. Wine has been in and out of fashion and favour. In Biblical times it was referred to as the fruit of the vine, enjoyed by Jesus and a few famous friends. It was ruled out during the Islamic conquest, brought back with Christian crusaders, out again, in again, yadda, yadda. If you want to learn about Israeli history, follow the Biblical vine.
During Roman Times, the wines of Israel were exported to Rome. Then the indigenous grape varieties were virtually wiped out under Islamic rule. A rabbi in the early 19th century resurrected a short-lived modern winery, which didn't last long.
Just leave it to the French to remedy the situation and bring it back in fashion. French Baron Edmond de Rothschild of the Bordeaux estate, Château Lafite-Rothschild Rotcshild, brought over French varietals in the late 19th century and planted them in Israel's Carmel Mountains.
The ancient art was resurrected, but it was years before it was refined. Kosher wines were long known for quantity, not quality. Manishevitz anyone? One did not sip for the love of the liquid luminary. It was about keeping Kosher. That has seriously changed in recent years.
This sophisticated side of this modern wine phenomenon started as recently as the early 1990s, with boutique and large-scale wineries in Israel garnering international awards.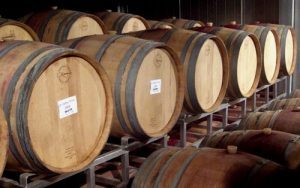 There are now six prominent wine regions throughout a country the size of New Jersey. There is a wide range of products from boutiques to Titanic wineries producing as many as 10 million bottles per year. This is no shrinking industry.
Carmel Winery, Domaine de Castel and Golan Winery make up approximately 80 per cent of the business. This change and the growing global demand will expect major global expansion in the coming years.
One smaller yet important Israeli winery is Tishbi Vineyards in the Carmel Mountains. They're producing French-style Kosher wines under Golan Tishbi, fifth generation winemaker. The irreverent and impassioned Golan studied wine at the famed Hawkes Bay University in New Zealand.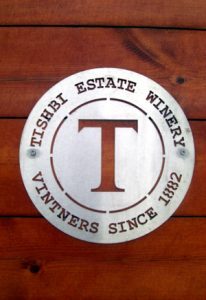 This outside influence is not uncommon as the Australian, California, and French have contributed to Israel's growing wine industry in recent years and are primarily responsible for the recent change in quality and expansion.
Golan of Tishbi Winery's got the French flair, influence and passion, yet the Kiwi sensibility keeps him from being too precious about the process. For him, it's about making this old world wonder, the wine, yet keeping it accessible to his local and global patrons.
Tishbi is one of the wineries behind the recent boom of agri-tourism in Israel, which means there is more to do than buy a bottle. Get your tour and taste on while enjoying some of their home-baked bread, cheeses and preserves in their casual, homespun restaurant and outdoor patio. The small bites and perfect pairings are so good; you will want to and probably will slap someone.
Enjoy a humour-infused tour by Golan if he's around. You'll learn a lot about his family's history with winemaking, which dates back to 1882 and their award-winning wine and cognac, as he has a stunning vintage still on site, inherited from the French. You will also leave well versed in the long and local history of winemaking in the area.
He and his family, including many Israelis, were farmers harvesting grapes in recent centuries. Their role has since changed, as is the case with Golan, who is now an esteemed winemaker as his many wines have won awards and garnered attention at home and abroad.
In New York, he gets into top-shelf restaurants by popping by and pouring the proprietor a glass at their busy bar mid-rush. Now that takes chutzpah. But one reluctant sip, and they're in. It's that simple yet sophisticated. He has turned many a modern head with his new twist on an old classic by sticking to good old-fashioned business, selling door-to-door, pour by the pour.
I loved his entire portfolio of wines. His Chardonnay is 100 per cent Chardonnay grapes with a whole peach and apricot bouquet complemented by caramel, honey and vanilla notes from the oak casks after stainless steel fermentation.
His French-style reds especially won me over. They are wildly competitive on a financial front, yet no less decadent or elegant than their French competitors.
His Cabernet Sauvignon blended 85 per cent Cabernet Sauvignon and 15 per cent Merlot. It's an earthy mix of rich dark berry notes with a hint of cedar and a long smooth finish.
You'll find their award-winning wines, Sde Boker, Reserve Chardonnay, Late Harvest Riesling, Cabernet, Merlot, Muscat, and other top wine shops on the east coast and several city restaurants. In New York, pop by Astor Wines, Top Chef Tom Colicchio's Craft Restaurant, Grammercy Tavern and Gotham Bar & Grill. No word on any west coast outlets. Don't worry. The request has been made for a Western presence. Stay tuned, vino enthusiasts.
When in Israel…
Wine – Fear not the kosher! Explore and go forth, my friend. If you need a break from the great grape, you can explore Israel's cocktail culture at Bar 223 in Tel Aviv, the Rio or Barcelona of Israel as it is often coined. This spot is pitch perfect for the progressive landscape of Tel Aviv, where there is a thriving gay community and the country's best Pride. This local hotspot feels like the East Village with thriving cocktail culture and the low-key cool that comes with it. Ask for Y&Y straight up. It's an indigenous spirit made by two local mixologists. Trust that the red-hot chilli pepper will make for a hot Israeli night.
Dine – Near Muscat Restaurant in Relais & Chateaux Property, Mizpe Hayamim in Israel. Their menu celebrates local and sustainability with produce, pastries, cheeses, meats and spirits sourced and made daily on-site. You've never seen or experienced anything quite like it. It's healthy, indulgent, and a great way to pair your newly purchased wines with thriving local cuisine. It's simply divine. (mizpe-hayamim.com)
Stay – Mizpe Hayamim. Grab a Tishbi Late Harvest Riesling or a Muscat and soak in your tub begging for love or sit on your balcony at this Relias & Chateaux property with panoramic views of The Hermon Mountains, Golan Heights and The Sea of Galilee. It's a spiritual thing. If you are venturing to other wine regions or the many can't-miss historical spots, stay at The Dan in Tel Aviv, as Hilary did. The beach bar in front of the hotel will have you clicking your holiday heels, saying; There's no place like The Dan.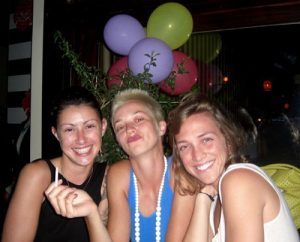 Play – There is so much to see and do in Israel. It's endless and epic at every turn. This old-world wonder with modern amenities and conveniences is the destination must for foodies, enophiles and, of course, cultural, religious and history buffs. It's so rich and exciting on countless levels.
A few of my faves were soaking in the Dead Sea, walking around Old City in Jerusalem, snorkelling in Caesarea with a lost city in the sea and Masada, which was one of the most amazing moments. It's otherworldly and literally takes you back to another time. It's simply stunning. (goisrael.com, visitisrael.com)
Fly with me, Israel's El Al Airlines (elal.co.il)
Mozel tov!