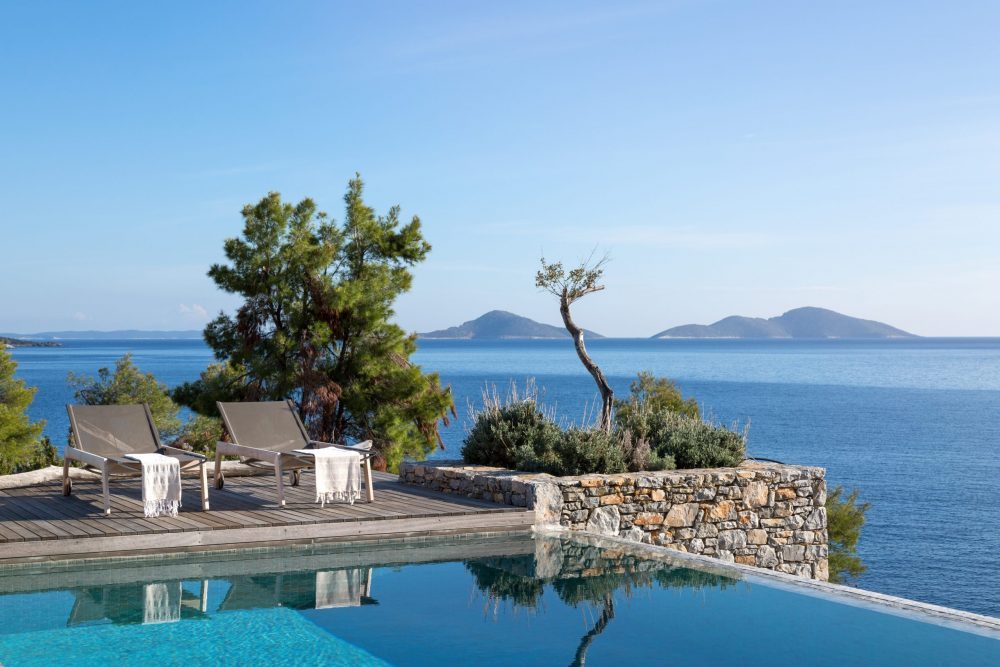 Mardi Gras is a time for celebration and inclusivity, and while the festival is something many of us look forward to every year, why wait 365 days between celebrations when The Thinking Traveller have you sorted with their collection of stunning villas across the Mediterranean that you can call home during LGBTQ+ festivities across Sicily, Puglia and Greece?
Be inspired by The Thinking Traveller's irresistible villas and start planning your European Mardi Gras festivities to keep the party going long after Mardi Gras 2020 is over.
Sicily
Sicily has long been at the forefront of Italy's gay rights movement, with the country's first and largest gay association, ArciGay, founded in Palermo in 1980. With a vibrant LGBTQ+ scene across Sicily, there are a number of festivals held every year, including:
Gay Pride Palermo held from June to September
Gay Pride Catania, held in June or July
The Sicilia Queer Filmfest – founded in Palermo, this annual cinema festival takes place in May and June
Giacinto Festival Nature LGBTQ – a two-day festival held in Noto every August
Sii Come Sei – a two-day event held in Marzamemi every August
With so many great LGBTQ+ festivals in Sicily, The Thinking Traveller's beautiful Sicilian villas offer the perfect stay during the festivities – here are some suggestions:
Balu is an 18th-century olive oil press conversion set amongst extensive Mediterranean gardens and is the perfect base for Sicily's LGBTQ+ festivals, particularly given Palermo is just over an hour's drive away. With 6-metre high ceilings and five bedrooms, you'll be in awe of the stunning interiors at Balu. Outside, laze about in the pool or wander through the centuries-old gardens, before dining in the shady alfresco area, which is completed by a pizza oven.
Don Arcangelo all'Olmo, with its 12 bedrooms, is the villa to help you celebrate during a Sicilian Mardi Gras festival. One of the finest villas you will find, Don Arcangelo all'Olmo's soaring ceilings, multiple wings offering plenty of space and master bedroom with a romantic four-posted bed will have you in awe. Outside, the villa's colourful gardens, jacuzzi and pool will ensure you'll never want to leave.
Baia dei Turchi is stylishly decorated with stunning gardens, superb sea views, a sea-front sauna and hot tub, and a fitness centre – there's no better place to call home as you continue your Mardi Gras celebrations in Sicily. While the interiors at Baia dei Turchi are simply stunning, it's the villa's incredible outdoor offering you will love. Choose between the infinity pool – a focal point of the villa or opt for the sea-view sauna and hot tub for a truly luxurious experience.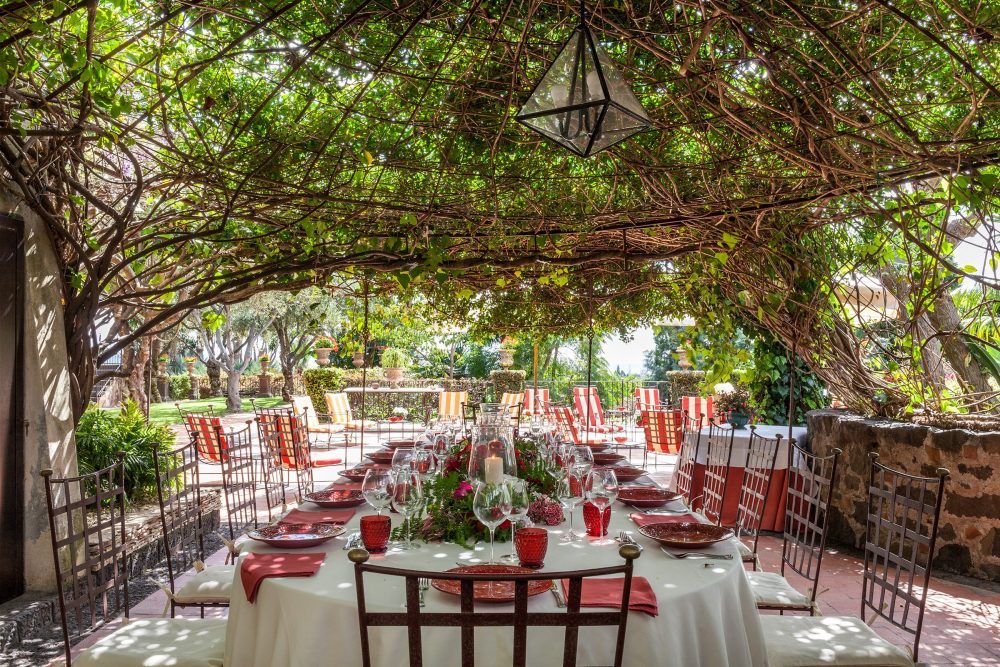 Puglia
Puglia is a welcoming destination for members of the LGBTQ+ community and the towns of Lecce, Bari, Gallipoli and Taranto are all home to Gay Pride events, which are held every August. Bari also hosts the Bari International Gender Film Festival every year in September, so stay in one of The Thinking Traveller's luxurious villas for a truly unforgettable celebration:
Villa San Vincenzo is a stunning secluded escape. Set in an olive grove in the Puglian countryside, the villa is close to the seafront town of Gallipoli – making it the perfect base for the town's Gay Pride events. Comprising of two villas, which is perfect for those travelling in larger groups, it's the outdoor poolside cinema at Villa San Vincenzo that cements this as a stay you will never forget.
Trullo del Sale is the perfect base for those who are heading for Bari's LGBTQ+ events, with the town just over a half hour's drive away. The charming Trullo has a layout perfect for holidays, with a 14-metre pool featuring a jacuzzi corner. Enjoy an aperitif or two from Trullo del Sale's panoramic roof terrace, which boasts stunning views of the surrounding hills and the coast.
Masseria Canali is new to The Thinking Traveller's collection and is the villa to call home as you celebrate Gay Pride in Puglia with your nearest and dearest, with sixteen people able to be accommodated at this restored Masseria. With double-height ceilings, polished concrete floors, eclectic furnishings and tropical plants throughout the villa, enjoy movies in the home theatre. Enjoy the sunrise and sunset from Masseria Canali's fabulous rooftop terrace and spend your days swimming in the 18-metre long pool, which is surrounded by landscaped lawns.
Greece
The annual Gay Pride events held in Athens, Thessaloniki, Patras and Crete are a must-visit for anyone who loves an LGBTQ+ festival. Mykonos has a lively LGBTQ+ scene, while Lesbos, thanks to its association with Sappho, is a popular destination for lesbians. After enjoying the vibrant LGBTQ+ celebrations in Greece, retreat to one of The Thinking Traveller's villas located in the Ionian and Sporades Islands to relax:
Kolokithi Bay, with its glorious sea views, dreamy infinity pool and direct sea access to the waters of the Aegean, is where you'll want to call home during Gay Pride events in Greece. Kolokithi Bay features floor to ceiling multi-aspect windows throughout the villa to allow views of its stunning surrounds. Perched above the sea, spend your days lounging on the panoramic sea view terraces, basking in the Greek sunshine in the infinity pool or wandering down to the small bay below the villa.
In its fabulous sea-view position, Ion combines all that is best in an Ionian island villa: bright interiors, a panoramic infinity pool, access to the waters of the Ionian Sea, and a private pontoon. Drink in sea views from glass doors inside the villa, while outside, you can relax on a canopied day bed. Wander through the villa's own olive grove before reaching the translucent waters of Balou Bay below. Ion is the perfect villa to wind down following your Grecian Mardi Gras festivities and offers a holiday you will never forget.