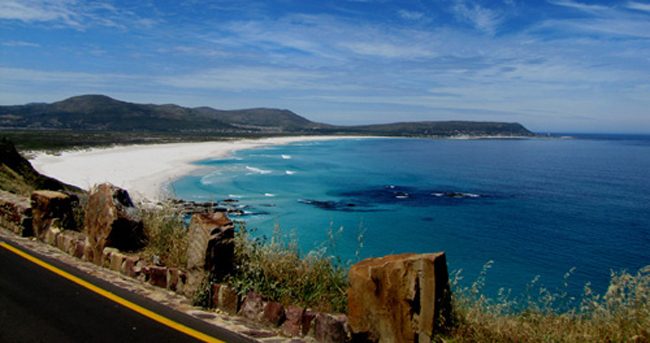 Whether it's safaris, city or sea, your cup is sure to runneth over in this African oasis.
There is so much to see and do in South Africa that it could take several weeks or a few trips to fit it all in. But fear not. If heading over for some world-class soccer this summer, there are a few can't miss that will give you the full sense of South Africa.
Lesbians in South Africa
Cape Town due to its stunning aesthetics and sexy urban lifestyle has quickly become one of the top gay destinations in the world with a thriving gay community. Cape Town's Pride, Out in Africa Gay & Lesbian Film Festival and Mother City Queer Project Cultural are a few of the events each year that attract gay travellers from across the globe.
Rest assured there are gay owned and gay-friendly establishments across the country from the big cities to the more quaint and niche driven garden route, safaris, beach towns and Winelands.
On a political level, South Africa has been an absolute trailblazer for gay rights being the first Bill of Rights in the world. South Africa was the first country in the world to include lesbian and gay rights in their Constitution in 1996 and legalize same-sex marriage in November of 2006.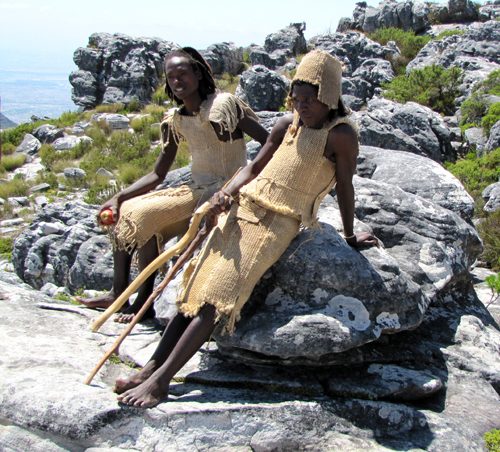 It's Complicated
However, this level of tolerance does not hold up in some townships where all forms of violence and crime are escalated and where local lesbians have experienced physical or sexual violence based on their sexuality. As is the case in many countries, the cities are thriving, incredibly gay friendly and continue to woo gay travellers from across the globe. Small towns or in this case, townships, can be different. So, exercise discretion.
Safety is a concern for all travellers to South Africa, especially those heading in for The Cup. I felt incredibly safe in every inch of South Africa in huge groups and or wandering on my own. Local authorities are beefing up all security for The Cup and beyond to ensure the safety of all travellers. As is the case with many European or South American cities that you visit, be aware when you travel. I cannot say enough how safe I felt throughout.
South Africa's Crown Jewel
Kick your trip off in Cape Town on the Western Cape, the gay capital of South Africa. It is South Africa's crown jewel and the most visited city in all of Africa. It's the second most populated city in the country and one of the poshest spots on the planet. It shares California's laid-back beach culture, yet it's hip and sophisticated.
Start your tour by hopping on the cableway and venturing to the top of Table Mountain, Cape Town's iconic image, for an absolutely breathtaking360-degree view of Table Bay and Robben Island. It's a great place for photos and reflection.
Pop down to Victoria and Alfred waterfront for shopping, dining and live entertainment by the locals. Many of the city's top hotels have waterfront addresses. So, it's a perfect place to base and its home to Nobel Square where Nobel Peace Prize winners Luthuli, Tutu, de Klerk and Mandela's statues are prominently displayed.
Catch a ferry to Robben Island; long known for its isolation and imprisonment and most recently where Mandela and other political prisoners were held during the apartheid era.
Cape Town is a racially diverse and international city. Cape Malay's Bo-Kapp is one example of the rich diversity celebrated and accepted in Cape Town today. This largely Muslim area with bright, vibrantly coloured homes is one of the most photographed spots in the city.
If you're looking for culinary, culture and crafts head to Long Street, one of the oldest streets in Cape Town. There's a mix of local and ethnic restaurants, galleries, shops and nightclubs. The street is full of Victorian buildings with cast-iron balconies and is home to Greenmarket Square, a great urban market. For local crafts hit Cape Town's Craft Market by the waterfront for one-off, high-end jewellery, crafts and artwork.
Beulah, a chic lesbian-owned bohemian bar on Somerset Road in Green Point is as close as you will come to a gayborhood or Pink District in Cape Town. At the Purple Turtle hostel on Market and Long St. hit the rooftop to mix and mingle with local and gay travellers alike on Friday nights.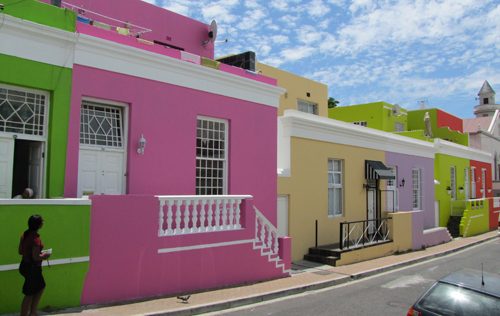 The Long and Winding Road
No one is in a rush in South Africa. So, get in to step with a leisurely breakfast on the water at Radisson Blu, and blue it is surrounded by the water. The setting is quintessential Cape Town. Once fueled, hit the road and head to the famed Cape Point, Africa's southernmost point where the Atlantic and the Indian Ocean meet. En route, pop out for a sexy walk on the beach at Camps Bay. It's the South of France with an African twist. By day or by night it's a sexy hot spot for shops, clubs and dining.
Wind along the narrow Chapman's Peak Drive, before climbing the tip-top peak at Cape Point, a truly evocative spot. If you long to linger, lunch at Two Oceans just below is just the ticket. You can feast on the local cuisine, enjoy impromptu singing by the staff and take in the otherworldly view, the vibrant collision of the two oceans.
Right below, the Cape of Good Hope is yet another picturesque spot while Boulders Beach is home to the African penguins.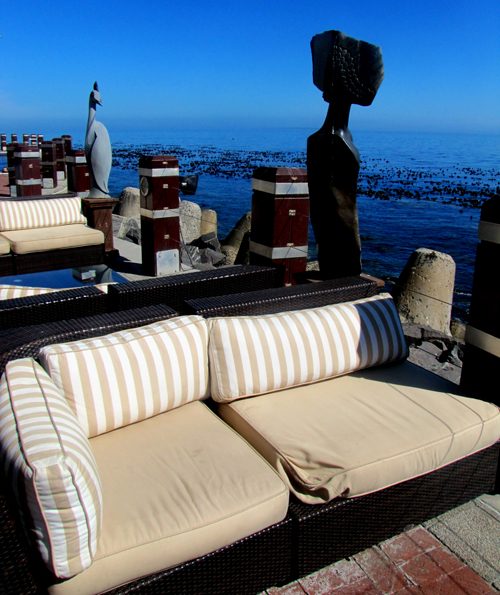 Khayelitsha
As part of the 2010 FIFA World Cup, a Football for Hope Center was constructed in Khayelitsha, the largest single township in South Africa and the first one established in Cape Town. Beckham dropped by the centre in December to kick it with the locals.
Set on the outskirts of the city in what we would call shantytowns in the Caribbean today. There are community centres where you can buy handmade crafts made by the locals, largely women. Help support the local community by getting your shop on. In order to truly understand South Africa, one must visit the townships. An afternoon visit will show you the heart and soul of the South African people.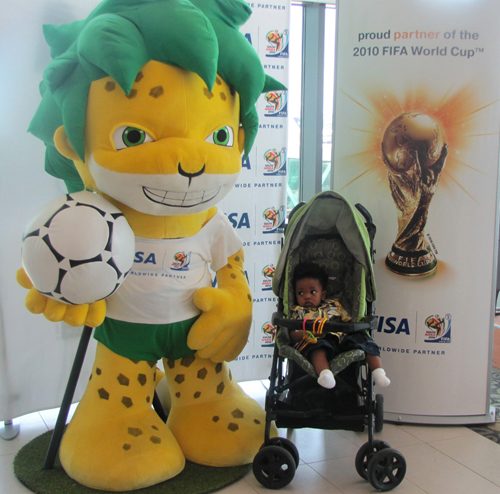 The History of Apartheid
Johannesburg is the largest city and the wealthiest province in South Africa. It is also home to Tambo International Airport. So, no matter where you are heading in South Africa, you are likely to land and or depart from Johannesburg. So, make it a point to get out and spend some time in Jo'Burg as the locals call it. The city is rich in Apartheid history.
The heart and soul of Johannesburg is in Soweto, which stands for South Western Townships, the black townships under South Africa's apartheid government and the home to the famous Soweto student uprisings.
In the heart of Soweto, you can grab a casual lunch with the locals, buy jewellery and crafts at a fraction of the price and visit The Nelson Mandela Museum, the political leaders former home where he raised his family and plotted for a new future for South Africa.
But a block away is the Hector Peterson Museum, which honours the 12-year-old boy who was the first to die in the infamous student uprising in 1976. Another museum of note in the area is The Madiba Freedom Museum, which helps put the Apartheid pieces together as the global community largely overlooked it at that time.
An absolute must-see in Jo'Burg is the Apartheid Museum. Many visitors come to the city just for this. So, plan ahead as it is an emotional and dense display of South African and Apartheid history and warrants a fair amount of time to soak it all in.
On a lighter note, The Cradle of Humankind 16 miles northwest of the city in the Gauteng province is a UNESCO World Heritage site and a great place for family travel as the tour and museum is geared towards kids. South Africa may be new to the travelling map to the travel map, but not in a historical sense, as it is believed that this is where it all began. The complex contains underground limestone caves where the 2.3 million-year-old Australopithecus africanus skull was discovered.
The Heartland
If you're looking to mingle with more modern folk, The Melrose Arch and the Sandton Sun are great spots outside of the city centre to take in the local and contemporary couture, cocktails and cuisine.
Johannesburg has a thriving gay and lesbian community, an annual pride and a new gay nightclub district called The Heartlands. This is no passing fancy as the city has bankrolled the project with a whopping R32million. So, what are you waiting for?
The Bush
Safari and South Africa have become synonymous. Many savvy travellers head to this part of the world just for the safari experience alone. So, whether you base your trip on the safari or you add it to your itinerary, one thing is for sure. You do not want to leave this part of the world without a close encounter with South Africa's wildlife.
There are several places across the country to take in the safari experience and several ways in which to experience it, from luxury to more simple camping accommodations. Regardless of your palette or your wallet, their expert rangers and trackers have devoted their lives to working with the animals. They have mad skills and will make the experience informative, safe, exciting and fun.
South Africa's Kruger National Park is the most famous place for safaris and lodging. The recent YouTube Kruger video with lions, buffalo and crocodiles fighting over one baby buffalo permanently put it on the map.
You can find your niche within Kruger or choose one of the smaller game reserves that are dotted across the country. Most game drives are done in an open jeep, while others are done on foot, in the water or in a helicopter to give you a bird's eye view of the wild below.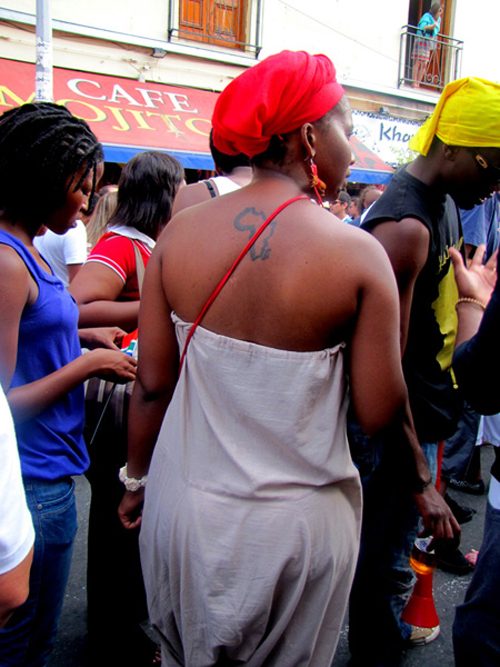 The Big Five
The goal for many is to experience the big five, lion, leopard, rhino, buffalo and elephant. Rest assured you will see that and more a few times over.
If you are looking for a more boutique experience head to KZN-KwaZuluNatal province to Thanda, which in Zulu means love. The name is appropriate, as you will fall hard and fast. The head ranger, tracker and the staff warmly meet and greet you at the gate full of South African smiles and cheer. The ride to the lodge on the jeep is your first informal game drive as you pass many animals on the way in.
Thanda's head chef Richard Phiri prepared a truly South African meal of crocodile carpaccio and impala steak as a way of welcoming us. Accommodations at Thanda range from opulent to rugged refinement. Apparently, Chris Rock got his game on at Thanda just days before us.
Most reserves have the 5:00 AM morning and the 4:00 PM evening drives as many animals avoid the midday heat and cats, lions and leopards tend to keep a low profile until nightfall.
After tracking a herd of elephants with Thanda in the morning, playing a game of cat and mouse with a feisty male elephant, we went down the road to nearby Phinda Reserve. Their fresh buffet was a warm welcome in from the morning rain in their open-air thatched deck, followed by a night drive with head ranger Giles.
I woke up to a mother monkey and her adorable baby wrapped around her, attempting to get into my villa and have a go at my nuts and dried pineapples. Apparently, that's their MO. So screen doors locked or suffer the consequences. Fruit is one thing, but your villa turned upside down may give you a bad rap with the staff.
After a quick coffee, we were back out in the African bush with the stunning Giles, a dead ringer for Hugh Jackman only sexier. He and our ranger meticulously tracked the lions we so desperately wanted to see. Sitting ten feet away from the king of the animal kingdom in an open jeep on a rainy Tuesday is a scene I will not soon forget.
Thanda Private Game Reserve – www.thanda.com
Phinda Game Reserve – www.phinda.com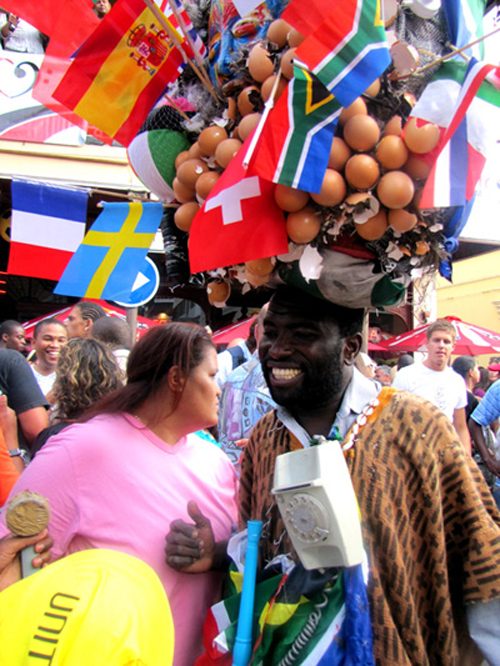 The Cup
The 2010 FIFA World Cup is the 19th World Cup, the premier international tournament taking place throughout South Africa between June 11 and July 11th 2010. It is the first time to be taking place not only in South Africa but also in all of Africa. This is a point of pride for the whole continent. The excitement and the enthusiasm are contagious across the country in South Africa. Everywhere I went I heard from all, "We are ready." I heard that several times over throughout my trip, but it wasn't until I stood on Long Street amongst 100,000 fans for The Draw that I really got it.
It brought tears to my eyes and chills up and down my spine to see everything from babies to grandmas and grown men beaming at the Draw feeling like South Africa was being recognized and embraced by all and on a global stage. It was incredible.
Get your game on
My impassioned South African guide in Cape Town was waxing poetic about the beauty of the coast while driving to Cape Point. This was interspersed by his political tidbits as I attempted to put the pieces together about their recent troubled past. I was struck when he fiercely looked at me in the rearview mirror and said that I would not be in his van as a tourist, nor would the World Cup be in his country had it not been for the grace, forgiveness and incredible stance that Nelson Mandela took, encouraging forgiveness by all of the people regardless of the past.
As a result of that, this country quickly moved on to a more peaceful future versus being stuck in an embittered past. That is what has made this world-class competition possible today.
There are nine host cities with a total of ten venues one in each except Johannesburg whether are two venues, one of which is the flagship Soccer City, which holds 91,141. Royal Bafokeng will host the smallest audience, a crowd of 42,000. The venues are a mix of upgrades in existing venues to the new specially built state of the art, urban icons.
After being privy to private tours of Port Elizabeth's Nelson Mandela Bay and Durban's Moses Mabhida Stadiums we were wildly impressed at the architecture, aesthetics, attention to detail and amenities on site. They have VVIP entrances for heads of state and VIP lounges that far surpass any luxe box seat you've ever seen. President Obama, if you're heading over for the games, South Africa's ready!
Game on!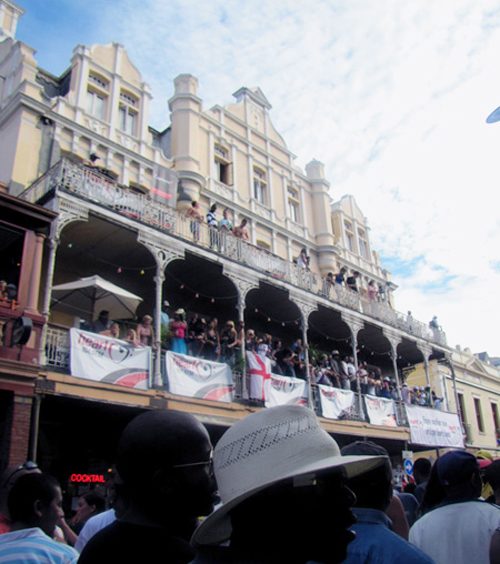 For more information on South Africa: South African Tourism: www.southafrican.net.
To fly: South African Airlines: www.flysaa.com. Direct flights from JFK and Dulles
For more information on the 2010 FIFA World Cup schedule and games go to: www.fifa.com/worldcup/