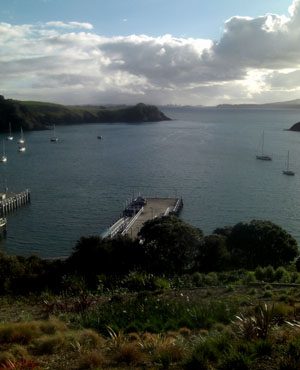 New Zealand has quickly become a can't miss the trip for globetrotting lesbians.
Those hobnobbing in the international vintner circles can easily rattle off New Zealand's premium regions, just as American oenophiles whip out Napa and Sonoma at the drop of a cork. Here are a few Kiwi regions you can casually add in to your next highbrow conversation in between sips and swirls.
Hawkes Bay in the northern island, often referred to as the centre of New Zealand's viticulture is also the oldest region and most known for producing Bordeaux blends, a lovely nod to the old world wines.
Central Otago in the South Island is the world's southernmost wine region. This region is red hot, most known for its Pinot Noirs and a great place to sip and ski. Don't be surprised if their whites, their Sauvignon Blancs, Chardonnays, Pinot Gris, Rieslings and Gewürztraminers, suddenly seduce you. I, a redhead at heart was weak at the knees.
Martinborough, not to be confused with Marlborough is at the foot of the North Island. It's small in scale producing only 2 per cent of New Zealand's wines, but big on prestige, producing top premium Pinot Noirs as well as Syrah, Riesling and Pinot Gris.
Finally, Marlborough, which kicked the country into high grape gear thirty years ago, is by far their largest region, producing 79 per cent of the country's wine. It all started with a single varietal; their zesty, fruity Sauvignon Blanc, which sparked a boom and set the country on its course as a serious wine region.
Like any other great grape growing country today, there are those small idyllic wine windows within a region. Waiheke Island is just that. Locals once referred to Waiheke as an artist colony, the Venice Beach of New Zealand filled with hippies, offbeats and artists. Now this sophisticated slice of affluent island life is widely known as New Zealand's wine island. It's a mere 40-minute ferry ride, yet a world away from Auckland's busy city centre. So grab your girl and head to the island for a wine-inspired weekend of romance.
Waiheke is a sub-region of Auckland, one of their ten premium regions. The island is most known for its ripe, full-bodied Merlots and Cabernet Sauvignon's and its mouth-filling Chardonnays and Pinot Gris.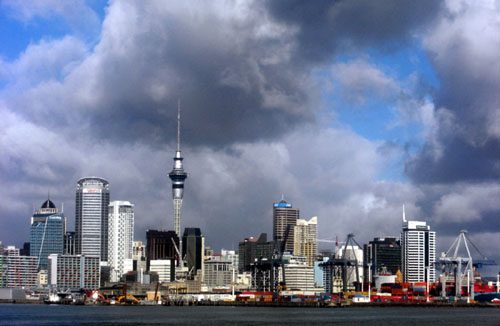 In the '80s Waiheke made its own distinctive mark, as it became the hot spot for high-quality reds based on Cabernet Sauvignon, Merlot and Cab Franc. Stephen White of Stonyridge Wineries, a maverick in the industry, realized that the soil on the island was similar to that in Bordeaux. And so a region was born.
There are several exceptional wineries on Waiheke. No matter what direction you head in, you simply can't miss. Most wineries have award-winning chefs and restaurants reflective of New Zealand's esteemed culinary culture in settings that rival any resort or wine region with world-class accommodations poised for romance or reflection. It's almost too good to be true.
The smooth forty-minute ferry road over is the perfect transition from urban to the oasis as you peel away city stress and jetlag. You can kick back and relax or chat up fellow travellers, a mix of locals stealing away for the day or weekend as the ferry provides daily and hourly service for Auckland commuters and travellers alike.
My inquiring mind led me into a fortuitous meeting and conversation with trailblazing, Waiheke wine pioneer and Stonyridge's proprietor Stephen White who was catching a ferry back from his global grape trotting. By the time I arrived in Waiheke, I was fully versed in island wonders and recent vino history.
The lovely Lea from Matiatia was the perfect point person to greet me as I arrived on the island. She scooped me at the gate and had me at her French styled B&B in a matter of minutes. Her seafront castle is closest to the ferry, with a serene and seamless ocean view, high above the station.
Designated drivers are the best modus operandi as the island can surprise you with its expansiveness. Get Ananda Tours to zip you around, as they are the go-to tour source for all things vino related. They're so laid back and lovely you'll be fooled into thinking you're old friends as the casual tour unravels rich in eno history, yet peppered with casual quirky stops and visits with a pack of lazy, contemplative Alpacas, an odd lot of rowdy roosters and a dip into a friends cozy B&B.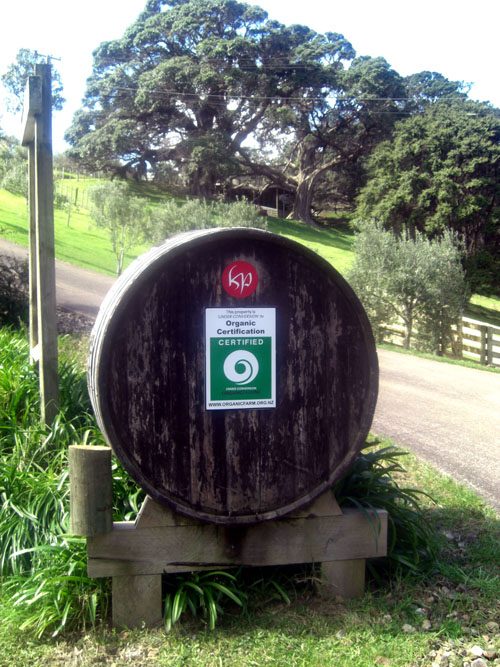 Kick-off your tour at Kennedy Point as the winemaker and proprietor are a former New Yorker, an American whose clay soil, organic and biodynamic wines have garnered many awards. Her peppery, spicy, full-bodied Syrah/Viognier and her elegant Merlot wines are her showstoppers. Pick up a bottle of one of their olive or avocado oils at the Wine Bar or Cellar Door.
Cable Bay, one of the newer kids on the block is a creative spot for the artist or aficionado alike complete with a restaurant and a gallery-style space. They're having great success with their Pinot Gris, Viogniers and Syrah. Chances are you'll raise a glass in the tasting room with a mix of Kiwis from other parts of the country, globally savvy Swedes and highly informed Japanese enophiles.
Stonyridge of course is a must with their Bordeaux style ultra premiums and New Zealand's first Rhone Ranger wine, made with the classic varieties of southern France – Syrah, Mourvedre, and Grenache. According to local media, Stonyridge's Larose is the country's most sought after and highly ticketed wine.
If you get lucky you just might catch Stephen on site. After our ferry friendliness, Stephen sat with my snooty and savvy British oenophile friend and I. We must have tried every wine at least once or twice or… It was a wonderful way to spend the day. His vineyard is inland with grounds as elegant as the wines. Between the swirls and the lush views, you'll swear you're in Bordeaux.
One must eat. So, if you're looking to wine and dine and take your love of the island, wines or each other a wee bit higher, Te Whau is sure to please the palette. This five-star award-winning winery has the most extensive wine tasting facility for top wines in all of New Zealand. Their café is an evocative spot with 360-degree views and sumptuous cuisine. Scotland's Bond Connery claims their salmon is the best on the planet. It's hard to argue.

For evening eats Mudbrick is a great place to reflect on the day's decadent tastings and your good fortune. Many do the big I Do on Mudbrick's romantic site. As you indulge in the oysters and local lamb while swirling and sipping their apricot and peachy Chardonnay, the aromatic rosemary and forest floor Pinot Noir and savour the warm, toasty, award-winning Shepard's Point Merlot, you'll see that with or without marriage, it's easy to fully commit to coming back to Waiheke Island again and again and again. I do!
Wine – New Zealand is filled with award-winning regions in stunning settings. Put your new knowledge to the test and commit to a vino infused trip, exploring both North and South Island's gems. In the North, hit Hawkes Bay and Martinborough regions and Marlborough and Central Otago in The South. That's just the beginning of your love story.
Dine – Most vineyards have cafés and restaurants. There's no better way to put the pairings to the test than on-site. Remember you're on island time. Savour the seductive wonders…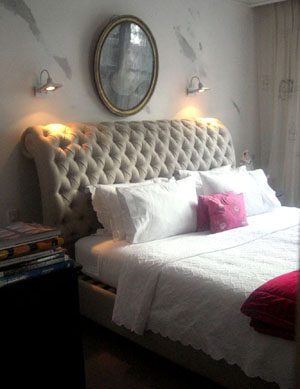 Stay – Matiatia is the closest spot to the ferry and waterfront on Waiheke. Their chic French styled suites are a slice of idyllic, Euro-infused island life. Proprietor Lea walks down the hill in the morning delivering the best smoked salmon I think I have ever had. It's a tough spot to leave and the perfect setting for romance. www.matiatiabay.com
If you're day-tripping, slip back to the city, into Mollies, an urban oasis in Auckland. It's no wonder Andrew Harper awarded it the best new small hotel in the world, with its original art and antiquities in the room and live opera trickling in from the hallway. It's truly dreamy and otherworldly. www.matiatiabay.com www.Mollies.co.nz
Play – New Zealand had me at hello. I've gone back a few times to keep the conversation going. This boutique-cultured country has the best on offer from stunning aesthetics, couture clothing, a thriving culinary and cocktail culture, award-winning wines and an and unfussy folks filled with an endless sense of adventure. Whether you grab your girl or go solo, this vibrantly blissful island will have you smiling on the inside. www.newzealand.com.