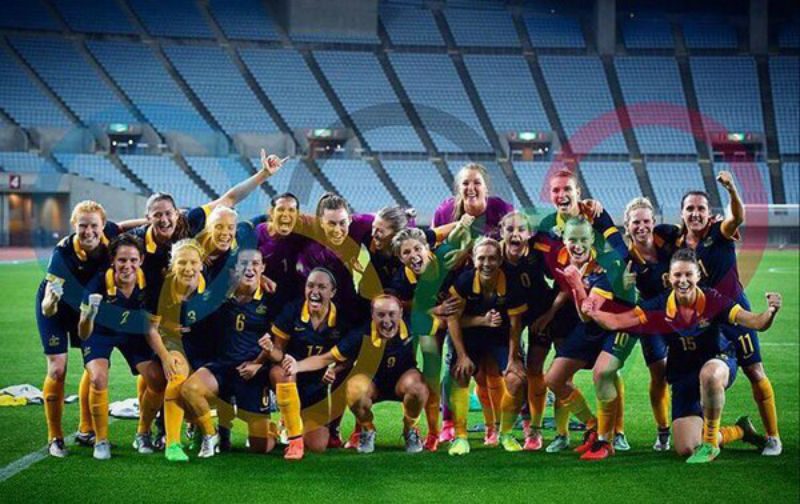 It has been twelve years since an Australian football team played in an Olympic arena.
The Australian women's football team has secured a place at the 2016 Olympics in Rio de Janeiro this August.
Monday evening brought the fourth win for the Matildas during the Olympic Games qualification tournament in Tokyo.
Michelle Heyman, the striker for the Matildas, scored the opening goal against North Korea. North Korea quickly equalised the playing field. It wasn't until the 84th minute that Katrina Gorry solidified Matilda's victory and a spot at the Olympics.
This will be the first time an Australian football team will play in an Olympic arena in twelve years.
Heyman said, "This is all that I've ever wanted. This is my Number 1 goal in life: to be an Olympian, and now I'm going to get a chance. That feeling is incredible, and it's another tattoo I can add to my body! I've been saving a little bit of space on it."
Head Coach Alen Stajcic said, "It's probably one of the most historic moments in football for this team. There was so much pressure before the game with the build-up, and the players were tense and nervous before the match and really wanted to get it done." He added, "I think all of Australia should be proud of this playing group because it was an amazing effort to win that match… [It] shows this group's heart and spirit, and we should all be proud of them."
The Matildas don't just want to qualify for Rio. Stajcic said, "Our goal is not just to qualify for Rio, but to get a medal, and we are aiming for a gold medal."