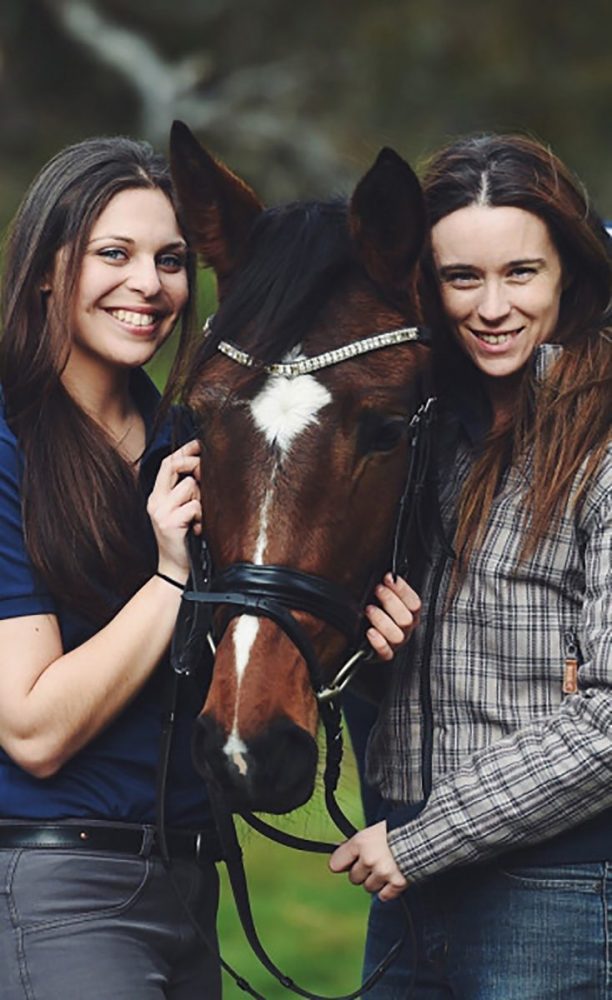 Equestrian sports have long been a part of human history.
Being one of the most popular and universal physical activities, riding horses requires impeccable skills that can take years of practice to develop. Equestrian squads compete worldwide and the dedicated riders of Australia's National Para-Equestrian Elite Squad have been identified as leaders in contention for both world championships and Olympic game selections.
23 year old Elizabeth Sobecki says she has a burning passion for Dressage. She began riding as a Para-Equestrian in 2009 but her love for horses stems back to her childhood. The first time Elizabeth ever rode a horse was at the age of five at the Royal Adelaide Show. She didn't begin riding lessons until four years later at NARA riding school in the Adelaide Hills.
Riding came naturally to Elizabeth. However she says, "I was completely oblivious" about her natural talent.  "My instructors used to comment how I was a natural in the saddle – I would always be confused and just thought to myself, 'I'm just happy I get to ride a horse!'"
Elizabeth chose eventing as her main sport.  Eventing allows a single horse and rider to compete against others. It consists of three phases: dressage, cross country, and show jumping. However, Elizabeth had to discontinue eventing in 2008 when she was diagnosed with Multiple Sclerosis. She says, "I felt the jumping was becoming too difficult for my balance, so decided to pursue pure dressage."
It wasn't until she was 17 years old that Elizabeth decided she wanted to pursue a career as a professional equestrian athlete. Elizabeth recalls wanting riding to "completely and utterly consume my life." There was no looking back by the time she turned 20 with a career in both teaching and riding already developing.
At the same time Elizabeth decided to pursue her equestrian career, she was also beginning to come out to a select few friends. She says that "I was unable to completely accept it myself until I was about 21." Now, the 23 year old says she "felt so alive to be able to truly be myself"after coming out publicly.
The world of Equestrian athletics has also been highly supportive of Elizabeth since she came out. Elizabeth can see how the athletes and is surrounded by have noticed her true happiness and she knows that this is all that really matters to them.
While many might believe that competing on a National squad would come with its challenges, Elizabeth says she doesn't see any. She believes that being on the National Para-Equestrian Elite Squad "involves hard work, determination, and courage. But when you want something bad enough, all things come naturally!"
Currently, Elizabeth is training for the 2016 Rio Paralympic games. Her training schedule is packed with riding, gym sessions, eating, and sleeping. When Elizabeth isn't riding or working out, she can be found at the physio, sports psychologist, or other doctor's appointments. "There's really not a lot of room for down time" she says but also believes it is "extremely important to make time for those who support you, as they are half the reason of how you got to where you are today."
Elizabeth's Personality Snapshot:
Was your first kiss with a girl or a boy?
It was with a girl. We told ourselves we were practising for boys – ha ha!
Who is your top celebrity crush?
Oh god, pick just one?! This is serious…Okay – Piper Perabo.
Who is your favourite historical figure?
Federico Grisone. He is one of the first people to ever introduce dressage into the world! I really have him to thank for my career!
If you could be any animal, what animal would you be and why?
Hands down a horse. I would be forever galloping through the fields, jumping whatever I could!!
What is your favourite social media site to use?
Definitely Tumblr. It's where I could completely express myself comfortably before I actually came out. It was my little safe haven.