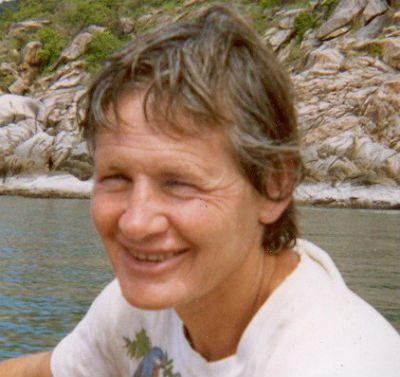 Menopause is an opportunity to renew.
In part one, Mikaya Heart, 62, said that she has never felt "too old" for anything. Here, she talks about body confidence.
Tell us about your relationship with your body.
I have a great relationship with my body. I've always been physically active, but I used to push my body pretty hard.
I started going through menopause, early, in my 40s, and a lot of things changed for me then. One was I started really listening to my body and respecting its needs. So I'm very careful to do that. If I feel I'm pushing my body too much, I stop.
I really work at – well, let's not say work – I play around with giving my body what it wants and needs. And a lot of things that it needs are not standard things. For instance, I don't eat three meals a day; I eat what I feel like eating when I feel like eating. Sometimes I don't eat. Sometimes I hardly have one meal a day.
I'm treated by a medical empath in Colorado – Dr. Lenny Kloepper, an incredibly gifted person. I get regular treatments from him over the phone. He's extraordinary – he sees what's wrong with me and adjusts my bones. He's trained as a chiropractor, a homeopath, and an acupuncturist. The reason I trust him so much is that he's done incredible things for me.
What have you learnt about menopause?
This may sound a little woo-woo, but many people like it. Menopause is an opportunity to renew. You can renew your original intention, your life's purpose, the intention that you were born into this life with. Menopause is an opportunity to renew that and review life and look at what you want to put your energy into.
Not all of us, but most of us experience sexual desire in our teens, twenties, and thirties, and then when we get into our forties it slows down. So then at a menopause we have a choice to channel that creativity that we have been putting into sexual desire in a lot of different ways. I'm not saying you can't channel it into sexual desire after menopause; you can.
But it's like a lot of doors open up, and we can experience fulfillment on a very deep level in a lot of different ways. I think menopause is an opportunity to connect with our creativity and manifest it in new ways.