A modern Mediterranean delight.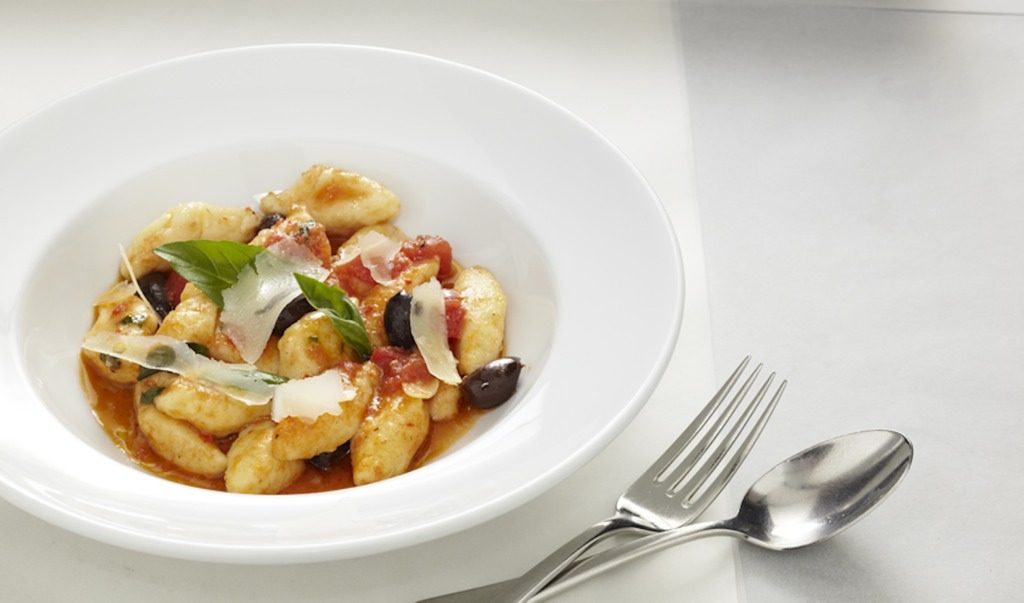 A modern Mediterranean delight. By Cec Busby
For such a busy business district, St Leonards has a surprising dearth of eating establishments. Dining options here tend to be of the fast food variety as office workers shovel greasy burgers and reheated pastries into their gobs as they huddle together against the chill wind that seems to whip through the St Leonards piazza, no matter the time of day or year…
Thank god then for Olio, a little sea of warmth and light serving up vibrant and tasty Mediterranean dishes that will wipe that frown from your face and drive those winter's chills away.
Owner Nicholas Aspros' decision to raise Olio above the traditional cafe experience to present a trattoria style eatery that offers up a la carte dining alongside pizzas and pasta and a cosy wine bar for cocktails, delivers in spades. The customer is the number one priority of the Olio staff and providing a relaxed dining experience with quality food and wine has ensured that these customers keep coming back for more.
"…Fresh sourced local produce are the heroes here…"
Newly appointed chef, Damien Naughton, who honed his craft at Bayswater Brasserie and alongside Guillaume Brahimi at Pond has bought his classical techniques to bear upon a new menu that reinterprets the robust flavours of Mediterranean cuisine to serve up a modern twist. Fresh sourced local produce are the heroes here – and Naughton is at pains to ensure he delivers simple tasty food where the ingredients are King.
An ever changing specials' board offers up new taste sensations for the regulars whilst the standard menu delivers plenty of familiar favourites. This evening we opt for the salmon cakes with lemon aioli and a fennel salad to start and an old Italian favourite of bruschetta which is given a twist with the addition of mushroom and leek. Flavours are fresh and vibrant. The salmon cake is crunchy on the outside and succulent within – the aioli redolent of summer day by the beach – zingy lemon freshness with a creamy aftertaste.
For mains my companion can't go past the notion of wood fired pizza and orders the classic Margherita which arrives with fior di latte cheese, fresh tomato & basil. As she wrestles with her cheese I tuck into the house made gnocchi which is light and melts in the mouth – as a good gnocchi should – and swims in a sauce of mushrooms, spinach and grana padano cheese – with a liberal dash of truffle oil making a decadent appearance
The winter weather makes the thought of pudding a no-brainer. The warm chocolate fondant with poached pear and brandy anglaise is a decadent delight; while the special board offers up a sticky date pudding that is every bit as delicious.
Olio
Shop 1 'The Forum', St Leonards Station
Mon 7am-4pm Tues-Fri 7am-9pm
Bookings (02) 9439 8988