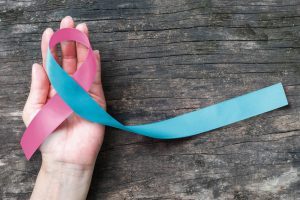 I often wonder random things, usually when I am in the car a random subject will come to me and I will bore Amber with my point of view on that particular subject pretty much until she tells me to stop!
The other day Amber came home from work and before she even walked in the door properly I had to unload my latest thoughts onto her. Is fertility a taboo subject? Is it something that a lot of people actually talk about?
I know of a few people going through fertility treatments at the moment, but would I know that if I wasn't going through it myself? I wonder if that is the only reason I know – because Amber and I are going through it too? It's not really something people talk about, is it?
There are so many reasons people go through a fertility clinic. Amber and I are going through it for more obvious reasons – we are gay and we don't have our own sperm so we need to use a donor and have the nurses or doctor track everything to know when putting everything in at the right time. Other people need to use IVF because falling pregnant naturally is not an option for a variety of different reasons. Some people need the clinic to track ovulation to tell the couple the perfect time to have sex that month to better their chances of falling pregnant. Some couples are older and need extra assistance and some need to use donor eggs, donor sperm or sometimes even both!
If you know someone is going through fertility, do you mention it? Do you talk about it? Do you ask questions? Or has society made it a subject that shouldn't be talked about? Is it because you worry that it's such a private matter that it's not your place to mention anything? As I have said I am so open that I will just come out and talk about it, even if people don't mention it first.
Do you not mention anything to someone because it means something is 'wrong' with them? Or if you are going through it are you worried about what people might think about you? Unfortunately, according to one website I saw, roughly 15% of Australians are using fertility treatments. That is quite a lot of people when you think about it.
While I was writing this I was thinking that the same thing goes with pregnancy loss, is it something a lot of people talk about? No, I don't think so. Apparently, around 1 in 4 known pregnancies in Australia end up in miscarriage. Ours was not a miscarriage but we had to make that decision to end the pregnancy (a lot of people didn't know that until I wrote the blog). Again it's because these things are just not talked about often enough.
So many people don't want to announce to people about their pregnancies until 3 months because that's the first trimester over – it's now the safe period, right? Well, it's not always the case. Horrible things can happen and have happened to a lot of people I know. I would much rather have my whole support network of friends and family know so, well, they at least know! When we had to end the pregnancy we had so much love and support from some amazing people, so I thank God we had shared our news with people before we had made it to that scan (the one where we found out we had to end the pregnancy).
Sometimes it's hard for people to know what to say to friends or family who are going through fertility or who have suffered pregnancy loss. My only advice to you is just to let them know you are there for them. Both are not easy to go through – trust me I know! Let them know you think it sucks, or if you don't know what to say – say that! At least they know you are thinking about them. Most importantly though, just tell them you love them are you are there to support them no matter what!
That was a little insight into what Amber has to deal with when I get talking about a particular subject, I could go on for days if I really wanted!