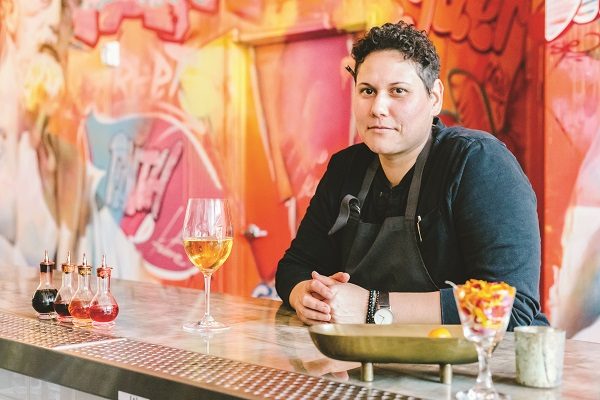 Teresa Montaño is the chef/owner of Otoño, a celebrated Spanish tapas restaurant located in the Highland Park neighbourhood of Los Angeles.
New Mexico-born into a large Hispanic family, Chef Montaño proudly identifies as a gay woman and loves to embrace diversity and incorporate the flavors of other cultures into her cooking. Otoño combines Spanish traditions with LA flavours.
On how she began her culinary journey My career started at an organic farm in Malibu. After college I was deciding what to do with my future, I did a lot of reflecting on that farm and decided that I had a passion for food and a talent for cooking.
I then went to culinary school and worked for a catering company in Malibu. I gained a pretty solid customer service resume at this time as well working for Starbucks and any food related job I could find. From culinary school I got a job at Tender Greens in Culver City.
This was a very formative experience for me. Not only did I get to work with organic produce, meats and sustainable seafood, I got to work elbow- to-elbow with the owners as they grew their business. After Tender Greens I was eager to get into a full-scale restaurant and started working for Ciudad.
The two female chef/owners, Susan Feniger and Mary Sue Milliken, were big time Food Network celebrities and I loved the excitement  of a big, busy restaurant. I stayed with this company for several years working my way through their other restaurant in Santa Monica— Border Grill—and helping to roll out their taco truck project.
I became sous chef at Border Grill and am still so grateful for all of the opportunity that company offered. After Border Grill I spent a year cooking in New York but quickly returned to LA.