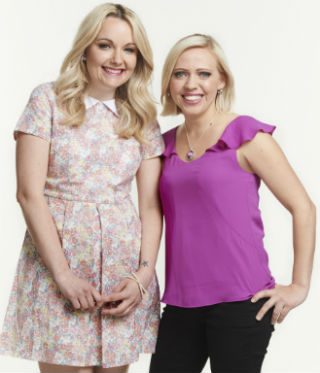 Carly Saunders and Tresne Middleton hit series My Kitchen Rules share with LOTL their National coming out story.
It's the show that snares around 2 million Australians each week. They're the duo that only intensified its sheen. Carly Saunders and Tresne Middleton were the "Team Positive" darlings of My Kitchen Rules, the reality cook-off series that not only trumped Channel Ten's lordly MasterChef, it became the highest-rating show on TV.
The Newcastle "besties" came onto MKR with "an open mind and an open heart", as gatecrashers in the third instant restaurant round. Carly, all mystical affirmations and lucky charms, quickly became known as "Kooky Carly." The perpetually smiley Saunders and Middleton even assisted rival teams in a sudden-death showdown – "an MKR first", as judge Pete Evans called it. They made everyone laugh; it seemed they could do no wrong.
   Then they came out.
While both women – both Christian – were "overwhelmed" by the gush of support from all corners of Australia, they collided with some hateful online Christian lobbying groups. In this manipulated world of reality TV, there were also remarks from the media that the timing of the outing was marketing gold. Yes, they were done with the filming by the time the couple came out. But yes, the show was still on the air. Any bombshell dropped and the audience only balloons and is sucked tighter into the maelstrom. And perhaps most loud of all were fans, insistent on voicing what many people were probably thinking: Why weren't they out, to begin with?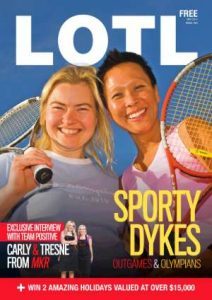 The full interview in LOTL May 2014