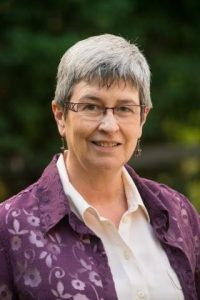 Healthy Communities in partnership with the Australian Transgender Support Association Queensland (ATSAQ) and Dr Gale Bearman are proud to announce the opening of a new weekly Gender Clinic in Brisbane
The new Gender Clinic will begin operating in September 2013 to help meet a high demand for specialist health and wellbeing services for trans* people in South-East Queensland. Former Biala Gender Clinic practitioner Dr Gale Bearman will be running the weekly clinic with the help of ATSAQ volunteers. All services will be bulk-billed through Medicare.

Thanks to a generous donation from PFLAG's National Spokesperson Shelley Argent Healthy Communities has been able to set up a professional clinic at 30 Helen St, Teneriffe which will also serve as our weekly HIV/STI Testing Point Clinic and open up opportunities to offer other clinical services for LGBT people in the future. 

Shelley Argent's generous donation has allowed for the installation of a sink and appropriate lighting in the clinic room, the purchase of a specialist gynaecological couch, the set up of medical practice software, and the purchase of other essential clinical equipment (e.g. a diagnostic set, blood pressure machine, loupes etc.

Healthy Communities new Executive Director, John Mikelsons said "The opening of the Gender Clinic is a wonderful way to begin my new role working with the LGBT communities of Queensland. We are proud of the partnership effort that has gone into setting up this clinic that will help meet the health and wellbeing needs of trans* people. We are extremely grateful for the generosity of Shelley Argent who has made this clinic possible."

There will be an official opening function on Wednesday 25 September at 11am at 30 Helen St. Guests will hear from speakers involved with the new Gender Clinic and will be able to tour the new facility in small groups. 

The Gender Clinic's volunteer receptionist has already begun taking appointments (please note that Gender Clinic queries/appointments can only be taken on a Wednesday at this stage). Dr Gale Bearman will begin to see clients in the last couple of weeks of September.