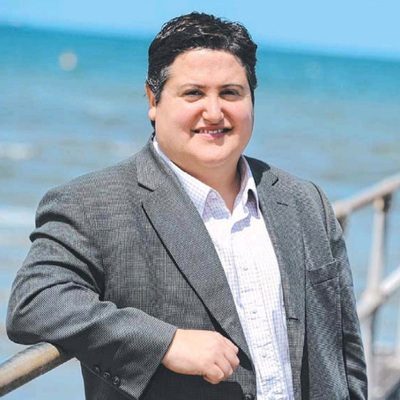 The National LGBTI Health Alliance praised the recent Senate Committee Report that addressed the coerced or involuntary sterilisation of intersex people, calling on the Commonwealth Government to implement the recommendations in the Report.
"The Report gives a clear path forward that will significantly improve the health of intersex people if implemented," said Alliance Executive Director Warren Talbot.
The Report, which was based on an Inquiry by the Senate Community Affairs References Committee, identified fifteen key recommendations to guide intersex health care in Australia. The Committee recommended the use of 'intersex' instead of 'Disorders of Sex Development', the shift to a human rights framework, the deferral of medically unnecessary normalising treatment until a person can give fully informed consent and civil and administrative oversight for all intersex medical interventions involving people who cannot give informed consent. The report also called for an immediate end to the prenatal use of dexamethasone, except within controlled research contexts. This medication is currently used in Australia to prevent intersex births, despite evidence of its harmful effects.
"Collectively, these recommendations will bring Australia in line with the increasing international consensus that only intersex people themselves can ethically consent to 'normalising' medical interventions to their own bodies," Mr Talbot said.
The Report also addressed a number of gaps in existing health care protocols. The recommendations include the mandatory provision of information about intersex support groups to both intersex people and their parents or families, and the need to provide core funding for intersex support groups that provide this information.
"Intersex organisations such as our Member Organisations, Organisation Intersex International (OII) Australia and Androgen Insensitivity Support Group Australia (AISSGA) have the experience to provide this vital support, but neither organisation has core funding at this time," noted Mr Talbot.
The Alliance made several written submissions to the Inquiry. Alliance Senior Health Policy Officer Gávi Ansara testified at a hearing for the Inquiry, alongside OII Australia representatives Gina Wilson and Morgan Carpenter, and AISSGA representatives Tony Briffa, Sandra Perrin, and Bonnie Hart.
"The Alliance recommends that the Commonwealth Government enact the fifteen recommendations in the Report. As the first country to provide federal anti-discrimination protections for intersex people, we need to ensure that our health system meets this standard by providing intersex people with the same access to safe and respectful health care as other Australians," said Mr Talbot.