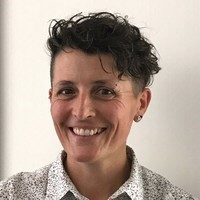 Funded by the Department of Health, Geelong's Adolescent Sexuality Project (GASP) last week hosted a groundbreaking conference in Geelong.
Attended by people from all over Australia, the conference focussed on health pathways for young trans and intersex people.
GASP partnered with the National LGBTI Health Alliance and representatives from the Zoe Belle Gender Centre, Transgender Victoria, Organisation Intersex International (OII) Australia, Androgen Insensitivity Syndrome Support Group Australia (AISSGA) and the Public Interest Law Clearing House (PILCH), to stage the conference.
Susanne Prosser from GASP said, "Over 80 people from all walks of life, professions and locations attended the conference. I believe that this event was a key first step in a national push to change the way young trans and intersex people experience the health system. The conference was a strong affirmation that change is possible and that if we join together we can affect that change."
Senior Health Policy Officer Gávi Ansara from the National LGBTI Health Alliance said, "the Forum was a significant national event that has given voice to young people's concerns and advanced national dialogue on the need for more responsive healthcare pathways for intersex, trans, and gender diverse young people."
He added that "the concerns raised by young people and health care professionals at the Forum highlighted the importance of ongoing consultation with the young people who are most directly affected by decisions about their care. We need to address the needs and challenges of young intersex, trans and gender diverse people living in regional, rural and remote areas to ensure that they can thrive in their communities and families."
Originally a forum for Geelong, interest was so high that the event turned into a national conference. One of the event's main outcomes will be the establishment of a National Advisory Group that will work towards a care pathways model. Exciting ideas generated from the conference, many by the young people who attended, included a mentoring or buddy system, regional conferences, referrals for intersex youth, paediatrician and GP education programs and advocacy models within the GLBTI community.
Susanne Prosser said, "There are key differences in the lived experiences of trans people and intersex people, but one commonality that came through loud and clear at the conference is that at best young trans and intersex people can expect to be invisible in the health system and at worst they are encountering severe infringements on their human rights. If we are to tout the term GLBTI, we all have to make an effort to ensure the health and wellbeing needs of trans and intersex people are considered and work together to change the inequalities they encounter."
If you're interested in joining the new National Advisory Group or would like copies of the talks from the conference, please visit www.gaspgeelong.net.au or call the GASP team on 5272 4977.