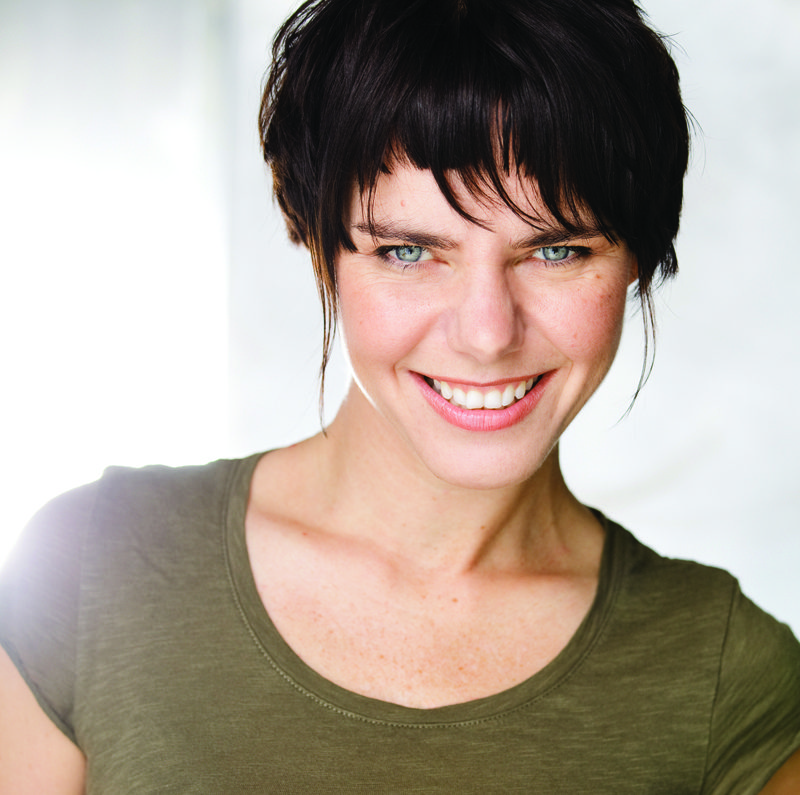 The openly bisexual actor Osa Wallander discusses the passion she has for both work and life.
The award-winning, bisexual Swedish actor is passionate about her craft, whether it's applied to network TV, Strindberg classics, or independent short films. Wallander's own character is complex, with a deep commitment to social issues and spirituality forming part of her journey.
1. She's tenacious, traveling from Sweden, to New York, to L.A. to pursue her dream.
"It's been an amazing journey, being a Swede from a small town and going to New York to find myself and try to create a career and life in a different country."
2. She demystifies acting for us non-actors.
"It's really about living the character, and when an actor does that, they really don't have to do much else. But that in itself is a very difficult thing to do."
3. She's a dedicated student, an alumnus of the Lee Strasberg Institute.
"I've studied The Method, Meisner, some Stella Adler. Now I'm using the Chekhov technique and studying under acting coach Nikolai Guzov."
4. She isn't a fame monster.
"What really attracted me to acting was telling a story. It can't be an ego trip. You're being rejected and tested over and over again. If it's not a labor of love, you should take an aspirin and get a day job."
5. She's gutsy—even her mother can't talk her into a fallback career.
"She tried but she didn't succeed. I'm sure she would love me to have something on the backburner but finally she's very supportive of what I've done, which is fortunate."
6. She's dramatic.
"I love roles I can really sink my teeth into. I love playing bad characters or troubled characters. It's a challenge. I love psychology, the human condition. No one is born a monster: If you can convey that everyone has a heart, I think you've successfully told the story of a human being."
7. She brings us one degree closer to Greta Garbo.
"I think Swedes have an understanding of suffering. We're a very fortunate country, but we deal with depression, suicide and alcohol abuse. A lot of Swedes have these problems, and the psychology is fascinating. The mentality, for good and bad, is: If you are going to do something, you have to go all the way."
8. She's spiritual. Buddhism sustains her in a tough industry.
"I believe in the law of the universe, the law of cause and effect. If you put yourself in rhythm with the universe you can bring out your highest potential. It's given me the courage to believe in myself in difficult moments."
9. She's passionate about social issues.
"Pollution, the short film I wrote and starred in, is based on a true story. My aunt was a severe alcoholic and my cousin ended up committing suicide. Domestic violence, breast cancer, and any kind of sexual or physical abuse are causes I am continuing to write about or get involved in through organizations."
10. She's out—but that shouldn't overshadow the work.
"I really believe it shouldn't matter who you are and who you love. I think it's very honorable that people come out. But if you're a fabulous actor and don't want to share your private life, I think that's honorable as well. It's really the work that should matter." (osawallander.com)