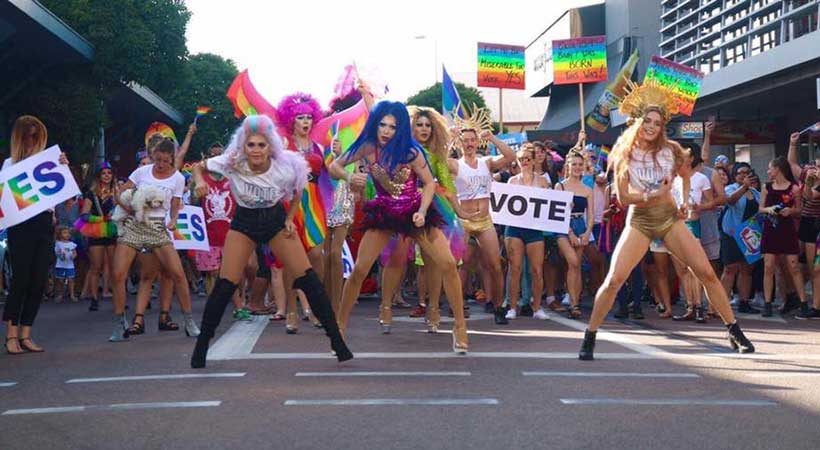 Check out Darwin's very own LGBTQ Festival.
The Darwin Pride Festival aims to promote equality and diversity through a range of week‑long events and activities that create a cultural celebration and awareness of the LGBTQ community in Darwin and surrounding regions.
Each year, the Darwin Pride Festival aims to host an ever-increasing range of events and activities that reflect the diversity of the LGBTQ community and our supporters both locally and nationally.
Events range from art exhibitions to barefoot bowls, sunset cruises, film-reviews nights, free family day picnics, trivia nights and dance parties. The goal of the event is to showcase Darwin's long-established LGBTQ community, our friends, families and supporters in a uniquely Top End tropical way.
With its roots as a small group of friends getting together socially, Darwin Pride and the Darwin Pride Festival Committee continue to grow as a small group of dedicated volunteers with the support of the Northern Territory Aids and Hepatitis Council. Darwin Pride and Darwin Pride Festival is proudly run by the community, for the community!