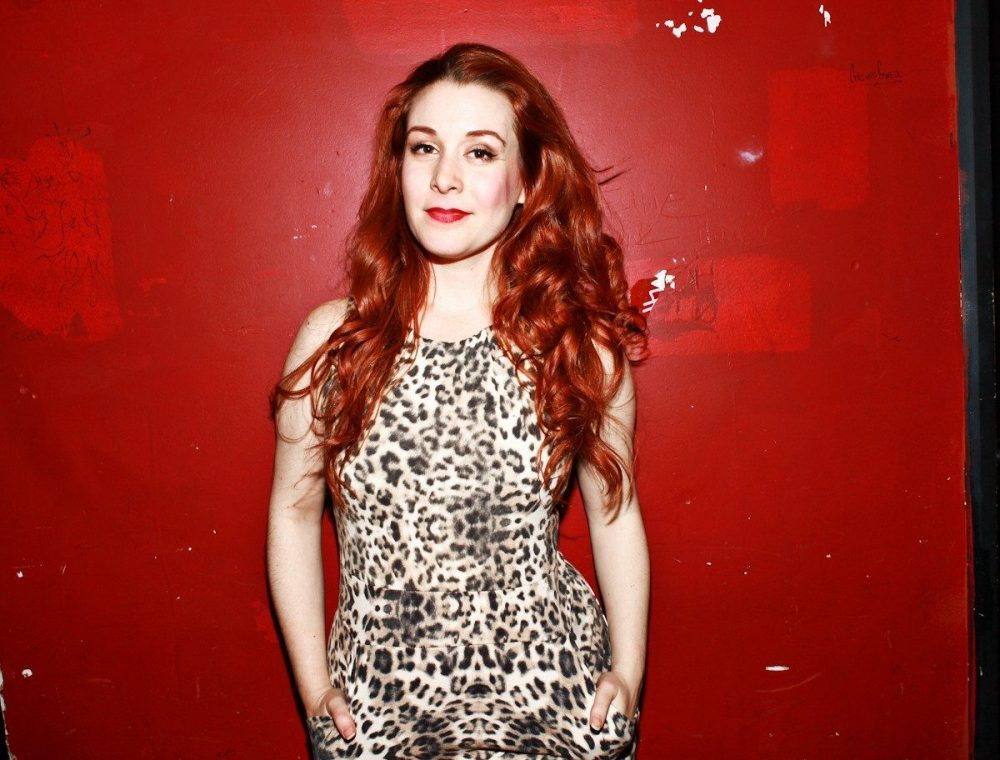 Comic talent Gretchen Wylder navigates the landscape of queer pronouns with the new web series These Thems.
"I cannot be gay. I'm 30," sobs Gretchen, the newly-out protagonist of the hilarious LGBTQ web series These Thems. But she is, and this white, femme lesbian, played by Gretchen Wylder, who also created the series, dives into New York City's ever-evolving queer scene — aided by nonbinary educator Vero (Vico Ortiz).
Meanwhile, Gretchen's gay cisgender series BFF falls for Asher (Shaan Dasani), a transman struggling to come out. The series is funny and intelligent and features heartfelt performances by the cast, most of whom are community members.
This Thems was directed by Jett Garrison, who identifies as transmasculine and produced by Sophia Clark, a nonbinary femme of colour. Indiegogo donors helped crowdfund the project, which was worked on by over 200 LGBTQ+ identified filmmakers, actors, crew members, and volunteers.
Episodes deal with and are not limited to themes of pronoun usage, trans identity, sexual roles, intersectionality, and even gender reveal parties. The series has already picked up a fistful of awards at film festivals and sold out nationwide screenings. It was included in GLAAD's "Top Trans Creatives and Stories to Watch in 2019" and was the only narrative film invited to screen at the National LGBTQ Task Force's 32nd Annual Creating Change Conference since its inception.
Wylder began writing These Thems the day after Trump was elected. "The idea had been kind of marinating in my brain for a while; I was doing a lot of musical theatres and was not super happy performing in shows that I didn't feel passionate by, and then after Trump was elected, things changed, and I was like, I need to be creating my work for my community.
I knew that if I was going to put my energy into something, I wanted to be moved by it personally," says Wylder.
She also wanted to send a message to her younger self. "Had I had access to this show when I was a teen, things would have been much easier," Wylder reveals. "Representation is so important, and there isn't much out there for a feminine lesbian who has a romantic interest in more masc-presenting or butch lesbians, or masc, nonbinary and trans people. So I felt like this  story just hadn't been told before, and since it was my personal story, I felt like I was the one that was meant to tell it."
The Gretchen in These Thems is awkward, charming, funny, goofy, and well-intentioned. She's a bit like a queer, latter-day Lucille Ball, one of Wylder's comedic heroes. One of my favourite moments is when a hot nonbinary lover two-times her and Gretchen is seen ugly crying and eating a bagel while riding a bicycle down a Brooklyn street.
I became a firm fan of Wylder's at that moment. "I tell you what," laughs Wylder, "In New York, I biked everywhere, and I normally sing on my bike, and the number of times I wept openly on my bike…it's very true to life."
When I ask Wylder for her favourite scene in the series, she cites the gender reveal episode, which is hilarious and indeed revealing. "That took the longest to write; that took at least 20 rewrites. We had four table readings in New York before we filmed, and people kept telling me to scrap that episode because it just wasn't working somehow at the end; I was able to make it work and come together, but that one was tough to write, so it's satisfying to see it work so well."
Also high on her list is Gretchen's sexual journey, expressed in a burlesque number, "because that's something I would have loved seeing when I was younger, and now it's genuine and sexy, and you don't see that in other media."
Wylder is a versatile performer with a background in burlesque and comedy improv. "I grew up Christian, and burlesque was all about reclaiming myself in many ways and being okay with body positivity. It was the first time I could create my work, start to finish. I would choreograph a number, make a costume, and tell a story through movement."
And coming from that Christian background in St. Louis was no picnic. "That was not a great experience. My parents are very Christian, very Midwestern. They've always been really loving and supportive of me and my career, but when I came out, they were shocked. I came out right at the end of college, and they weren't expecting it.
I remember their reaction: You're too pretty to be a lesbian. It was excruciating. We went around three years with barely speaking. I would call every few months, and they'd ask me about the weather and auditions. They certainly didn't understand when I brought home my butch girlfriends.
They were like, But there are men out there. It was confusing for them. In a big way, I wrote the show for them too, for them to see from my perspective what my life was like."
Things are much better now. "It's been such a beautiful, healing full circle. When I started crowdfunding for the show, I didn't tell my parents because I didn't want to hear their disapproval after the crowdfund launched, I called them and told them, and they met it with such love, and they were so proud of me.
I could honestly cry right now. They came out to the premiere in LA at Outfest. They came to New Fest in New York and are super-excited about the show's journey. I view it as an It Gets Better story because 13 years ago when I came out, I never would have believed that they would be this supportive of this super-queer show.
This Thems has the potential to educate everybody — straight and gay alike, especially for those in our community who still don't get the discussion around pronoun choice and transgender rights. "This is just a way to start a dialogue," says Wylder, who has already drafted Season two.
"I'm so excited because we dive deeper into these characters' worlds, introduce new characters, but I haven't written the season verbatim because we must get a writers' room [of diverse identities]. I love the story that I was able to tell [in Season one], and so much of it was inspired by my own real-life experience, friendships, and relationships, but I know I can only do so much as a cis white woman, even though I am a queer femme.
Two of my lead characters are people of colour and on the trans spectrum, so I need to bring people in with those experiences to tell those stories."
She hopes that the series gets picked up and that it gets the funding it deserves and distribution to the widest possible audience.
"This is a love letter to our community, and that's why it's essential to make sure throughout the show that no one is vilified, not even the straight characters; it is a world where people can come and laugh and learn. Oh my god, am I quoting The L Word?" she laughs.  "And spoiler alert: there is a happy ending, which was also necessary for my storytelling.
We all deserve that as a community — to see a pleased ending for some characters, which you wouldn't expect because of all the other representations. I want this to be a funny healing gift."