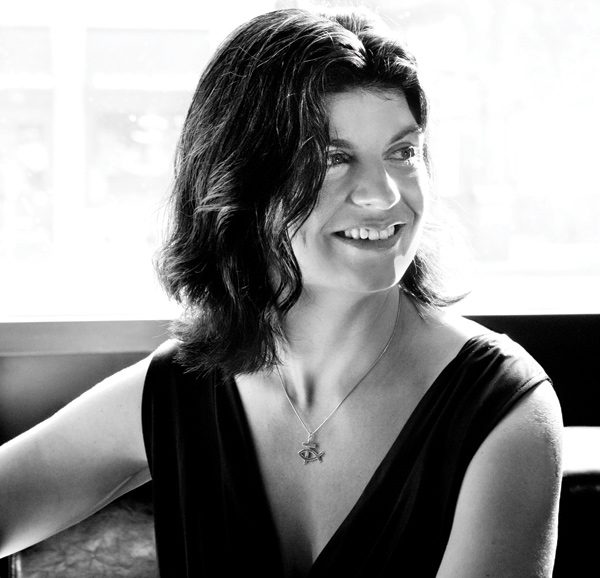 Meet the documentary filmmaker Heather Connell, who gives a voice to those who often go unheard.
One thing you should know about documentary filmmaker Heather Connell—is always expecting her to surprise (and educate and inform) you. A passionate activist for social change, she founded her company, Displaced Yankee Productions, as a platform for awakening social consciousness and promoting political activism through entertainment. "As a gay woman, I certainly recognize our community's own need for social change and justice," says Connell. "As a filmmaker, there are many issues that I am passionate about and I want to draw attention to."
Connell's award-winning film, Small Voices: The Stories of Cambodia's Children, documents the struggles of the garbage dump children of Phnom Penh, and her forthcoming film, Forget Us Not, brings to light the persecution and death of the 5 million non-Jewish victims of the Nazi Holocaust. Both films focus on untold stories and help people emerge from the shadows of history.
Forget Us Not highlights the European Roma and Sinti (also known as Gypsies), the Catholic priests, and the countless others who were murdered during World War II because of their religion, ethnicity, political views, sexual orientation, and physical handicaps. "About 20 years ago, I visited Dachau for the first time and learned about the classification chart and the different coloured triangles used to mark various targeted groups. I was appalled at my own lack of knowledge about these other groups, including the Roma and gay men," says Connell. "As a lesbian woman who has a pink triangle tattooed on my body, to not know the full story and origins of the pink triangle was upsetting."
For most of us, the Holocaust is the story of the horrific murder of 6 million Jewish people, but in fact, 11 million people were killed. "From an educational and historical aspect, I realized the story of the 5 million who made up other targeted groups was one that needed to be told."
Forget Us Not is currently in post-production. "I would like to be finished with the film by September, in time for the first round of the 2013 festival deadlines," Connell says. "However, this story is very important and I don't want to rush for the sake of a festival or premiere."
The making of Connell's debut feature documentary, Small Voices, and how it came to be, is an intriguing tale of serendipity. An off-the-cuff pitch became a passion, according to Connell. "I was planning on making a feature-length documentary that focused on poverty and children, in particular in a country that had suffered a genocide. Cambodia was number three on the list. I was very interested in going to Sudan."
At the premiere of Hotel Rwanda, Connell found herself in conversation with Angelina Jolie. "I realized I would never have this opportunity again, so Cambodia went from number three to number one, and I actually told her I was already in pre-production with a documentary. I completely made up a project on the spot," says Connell. "She was gracious and truly passionate about her work there. I walked her to her car. She gave me her card and told me to send her my project proposal. I thanked her, shook her hand, shut the car door, and then stayed up all night drafting one. She probably doesn't even remember speaking to me, but that conversation kick-started Small Voices, a project that wound up changing my life completely. I was in Phnom Penh for a production trip a few months later. Standing in the mountains of garbage at Stung Meanchey, the city's dump, and filming those kids picking through and sleeping in the trash, I realized it was a story I needed to tell."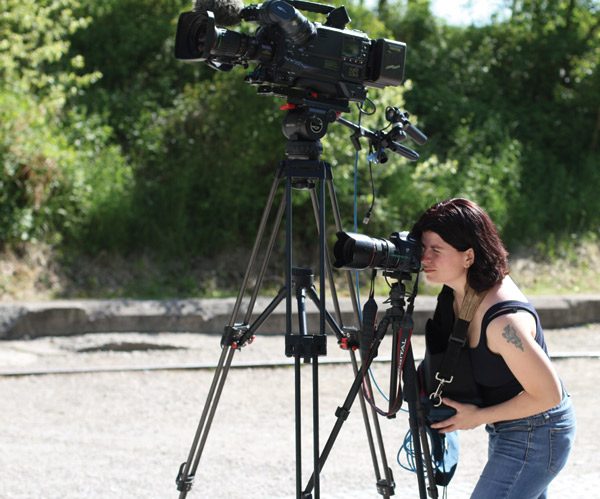 Connell continues to visit Cambodia several times a year to spend time with the kids in her documentary. She says she didn't want to walk out of their lives once the film was over.
Coming to filmmaking by way of necessity and invention, Connell, who studied theatre, started her film career when she moved to Los Angeles in 2001. "There was a writer's strike going on, which didn't make it the ideal moment to break into the scene," she recounts. "My girlfriend at the time wanted to act, so I decided to make a short film so she could be in it. I had no idea what I was doing, but I was completely hooked on the filmmaking process."
These days, between making films, Connell continues her work in Cambodia with Safe Haven, an outreach program she founded and funds. Its mission is to provide disabled Cambodian children with the educational and therapeutic care they need to survive and thrive. Needless to say, her time is booked solid.
"I am in Cambodia three times a year for up to a month each trip. With Forget Us Not, I was all over the place last year. I was in Europe three times and interviewed survivors here across the United States."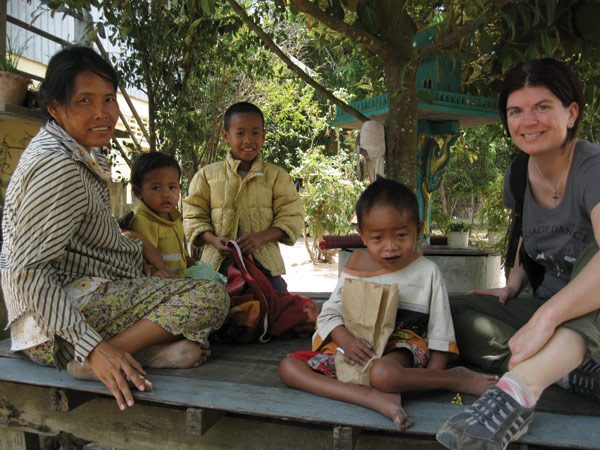 Without a 9-to-5 lifestyle, "dating is really hard," admits Connell. "While most of my trips are only a few days or a week at a time, I can also be gone for a month, in a village somewhere or filming in-country. In truth, my life always sounds more romantic in theory to women than [it is] in reality. Finding an independent woman who loves to travel and is OK with my unconventional schedule would be lovely."
Her passion for social justice didn't develop in a vacuum. "I come from a large, loving, and supportive family," Connell says. "My mother was the executive director of the Greater Gardner [Mass.] United Way and has always been an inspiration as an advocate."
Connell's commitment to social change is unwavering: "I think it is impossible to live in the world today, be a witness to what is happening on a global level in terms of injustice, poverty, war, hunger, disease…and not want to be involved on some level, large or small. There are people who wait for the world to change and those who change the world. It's really easy to say that all the problems, both here at home and abroad, are so vast, how can one make a difference? But even the smallest act of kindness has a lasting effect." (displacedyankee.com)