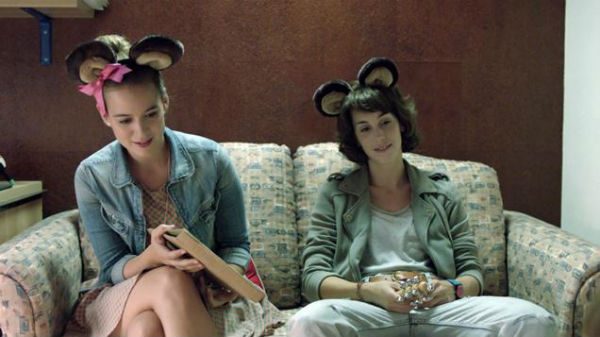 An aeroplane technical problem forces Iben, a quiet young Danish girl, to stop overnight in Ljubljana.
There she meets local Tina, who drives the airport shuttle bus as a summer job. The two young women grow closer and experience an unexpected and intense attraction between them, but the mysterious and beautiful Iben is hiding a secret. Slovenian director Nejc Gazvoda has come out with a tender, perceptively written story that capitalises on a summer-in-the-city atmosphere and examines the emotions of today's young generation.
Beautifully shot by Darko Herič, the film also has a warm and perfectly complementary soundtrack Danish female duo Monkey Cup Dress, whose song Cold Heart is lip-synched by the cast at the start of the film to help set up the warm, whimsical and romantic nature of the film.
The two leads are perfect, with Mia Jexen's doe-eyed warmth and compassion a fine balance's to Nina Rakovec's nervy enthusiasm. Two young performers who will go far.
Tell us about your film?
DUAL is a love story that takes place over one long day. A Danish girl that is stranded in Ljubljana, the capital city of Slovenia, meets a local girl and they start their short, but sweet journey together. But not everything is what it seems. And underneath it, it is a story about European youth and their shattered dreams.
What made you want to make it?
I always wanted to make a love story and this was an amazing opportunity. And I could also speak about important subjects, such as homosexual relationships and the economic crisis that is sweeping our country, but at the same time, the film is an emotional story about fulfilling your dreams.
Why should LOTL readers see your film?
Because it is sweet, different, sad, heartfelt and funny.
What are some of your favourite lesbian films?
I think Fucking Amal is on the top of the list. I also liked Blue is the Warmest Color very much.