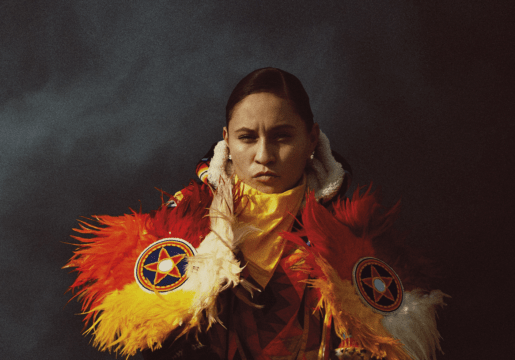 Featuring an international survey of award-winning queer cinema, The Melbourne Queer Mini Film Festival (MQFF Mini) is showing exclusively at Cinema Nova Carlton from Friday 29 Apr – Sunday 1 May, proudly supported by VicScreen.
Opening night film Tramps! has sold out and organisers have advised cinema-goers to book early to avoid disappointment as films will only be screened once each.
MQFF mini will screen 12 features and documentaries with seven Australian and Melbourne premiere titles, including Shall I Compare You to a Summer's Day?, a modern queer musical joyfully mixing Arab folktales and Egyptian pop music, and lesbian drama The Divide which won the Cannes Film Festival prestigious Queer Palm Award in 2021.
"From Canada to Egypt, France to Taiwan, and Argentina to Ireland, the Melbourne Queer Mini-Film Festival will immerse our audience in a world trip of queer storytelling," says Chief Executive Officer of the Melbourne Queer Film Festival, David Martin Harris (they/them).
"It's been an extremely challenging couple of weeks for our community, especially our trans and gender diverse communities. We're so happy to be providing a space for queer people to come together and share in culture, create connections, and have positive experiences."
MQFF is hosting a range of programs for trans and gender-diverse communities, including Sediments, a Spanish docu-drama that explores the lived experiences of six trans women actresses; No Ordinary Man, a Canadian documentary about legendary trans-masculine jazz musician Billy Tipton; and a free public program New Queer Cinema: Transgender representation & reclaiming the narrative – where panel moderator Dr Tobi Evans (he/they), will lead panellists Oliver Ross (he/him) and Sam Elkin (he/him) as they discuss the film, current trends in trans, queer and gender diverse representation.
Pitch Pleez! Finalists Announced
MQFF's Pitch Pleez! offers Australian LGBTQI+ filmmakers the opportunity to create original content by awarding a $10,000 cash prize plus technical equipment for the production of a short fiction, documentary or web series pilot. The winning pitch will address MQFF's central values of celebrating and showcasing proudly different queer stories in an Australian context.
MQFF has announced 5 finalists: Ben Chuah, Lizzie Cater, Renée Marie Petropoulos, Morgan Flint and Ada. Finalists will pitch their concepts to a panel of industry professionals at Rainbow International House Club, Fitzroy, on Tuesday 3 May 2022 – where the winner will be decided.