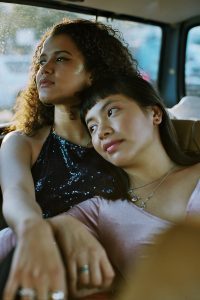 For the first time in its 30-year history, Melbourne Queer Film Festival will take its festival online – streaming an online festival from 17 – 19 July 2020.
MQFF, which had to cut short its 30th festival in March due to the risk posed by  COVID-19, will screen five films from its MQFF30 program through its website.
Attendees can purchase the films and watch them at their leisure over the weekend or screen them at select times during the weekend to watch them virtually with other queer film-goers.
MQFF CEO Maxwell Gratton said that the decision to take the program online is part of the festival's mission to continue to engage the community with the best LGBTIQ+ content that helps educate, entertain and celebrate diversity.
"While we may not currently have the opportunity to get together in Melbourne or at regional film venues to celebrate these stories, there are great opportunities to enjoy them online," said Maxwell.
MQFF is also recording some interviews and introductions with local and international filmmakers to run exclusively as part of the online festival.
The films being exhibited online during the weekend of the queer film are the Australian Shorts Package, which includes a range of short films from local filmmakers; the insightful documentary film XY Chelsea which follows Chelsea Manning's release from prison; Walking with Shadows, an intriguing Nigerian drama that explores the conflict between homosexuality religion, love and community; Samantha Lee's Billie and Emma presenting a fresh perspective on first love in the Philippines; and the out of this world Argentinian film Brief Story From the Green Planet.
The full program is available on mqff.com.au