The first 10 films have been announced!!
Queer Screen's 25th Mardi Gras Film Festival is a celebration of creativity and homage to our history as the best and most diverse LGBTIQ content is brought to the big screen. With the announcement of the first 10 'teaser' films, tickets are now on sale for the Festival which screens from 15 February to 1 March, 2018.
For more than two decades, Australia's largest competition for LGBTIQ short films, My Queer Career hosted each Mardi Gras Film Festival by Queer Screen, has unearthed the latest and greatest Aussie queer filmmakers, shining a spotlight on Australia's established and up and coming filmmakers.
The 2018 Festival will of course occur in the context of the 40th anniversary of the Sydney Mardi Gras and the aftermath of the Same Sex Marriage Postal Survey. Festival director Lisa Rose said: "When these two momentous events collide, what else could we do but shine?"
"Queer Screen's values – diversity, creativity, inspiration, inclusiveness and pride – have guided us through the last 25 years of producing film festivals for LGBTIQ communities and current circumstances mean they are now more valid than ever. We are delighted to be presenting our silver jubilee festival in what we hope will be the year when same sex marriage becomes law."
With more than a few parallels to Australia, The 34th recounts Ireland's campaign for marriage equality, which culminated in the country's historic 2015 referendum. The festival will also pay homage to Mardi Gras with a screening of a fully restored version of the renown documentary Witches and Faggots, Dykes and Poofters – about the 78ers, the group of protesters whose march for equality morphed into one of the biggest gay and lesbian parades in the world.
Gayle Lake, senior film curator at the National Film and Sound Archive, said: "We are proud to digitally preserve and restore Witches and Faggots, Dykes and Poofters. Our NFSA Restores program ensures that important films such as this are preserved at the highest standards, making them available to cinema audiences once again."
As always, MGFF18 will showcase the most impressive films from around the world. And here are the first 10!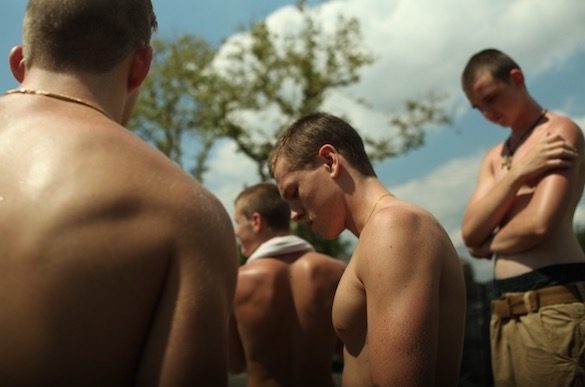 Beach Rats
Fri 16 February 9:00pm
Event Cinemas George Street
Picking up a slew of awards on the film festival circuit, Beach Rats delivers a film that is as pensive as it is hot-blooded. Described by TIFF as a "poetic exploration of youthful desire," the film sees Frankie (Harris Dickinson) torn between hyper-masculinity and his new girlfriend and the hidden homoeroticism of flirting with older men online. Dickinson shines as Frankie, an intensely cool yet lonely young man. The film captures teenage wistfulness and the beauty of a Brooklyn summer, which could give at any moment.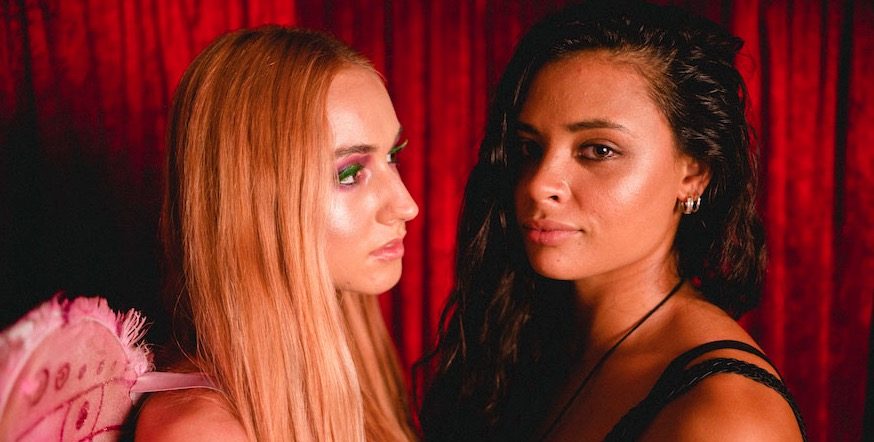 Jade of Death
Fri 23 February 7:00pm
Event Cinemas George Street
Dark, funny and sexy as hell, this supernatural thriller was awarded Best Drama Series by the International Academy of Web Television. Jade has a powerful ability. She can hear when and how people are going to die. She ran away from her hometown and gets by working at a seedy freak show carnival as the "Fortune-Teller of Death", but now people are after her. There's more to her past than she lets on, and more to her abilities than she knows.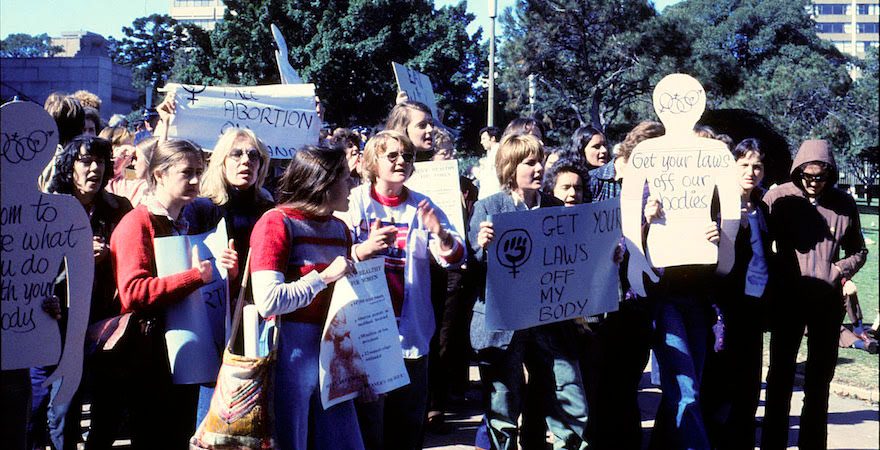 Witches and Faggots, Dykes and Poofters
Sun 25 February 3:30pm
Event Cinemas George Street
As we celebrate the 40th Anniversary of the Sydney Gay and Lesbian Mardi Gras, let's go back and remember our history with one of the most important Australian queer documentaries of our time.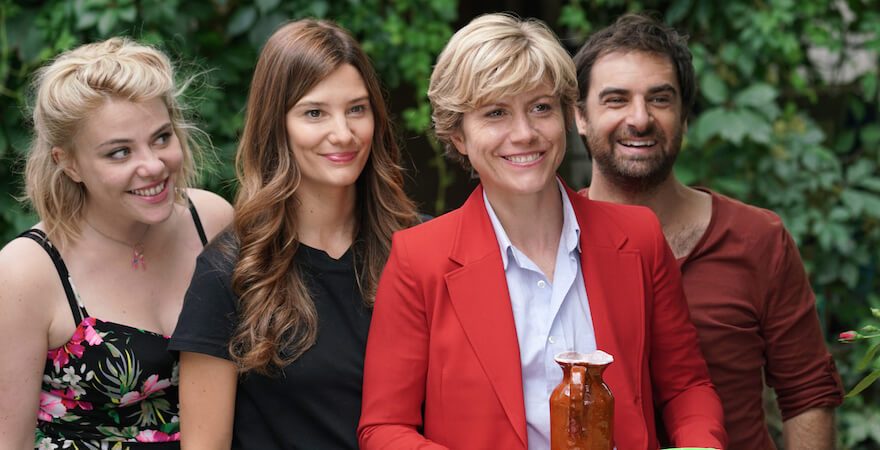 Kiss Me
Fri 16 February 7:00pm
Event Cinemas George Street
Océane has had her fair share of exes, but when she meets Cecile, she goes to any lengths to make sure this time its for good! But with an ex-girlfriend around every corner and a penchant for raunchy party-games, has Océane bitten off more than she can chew?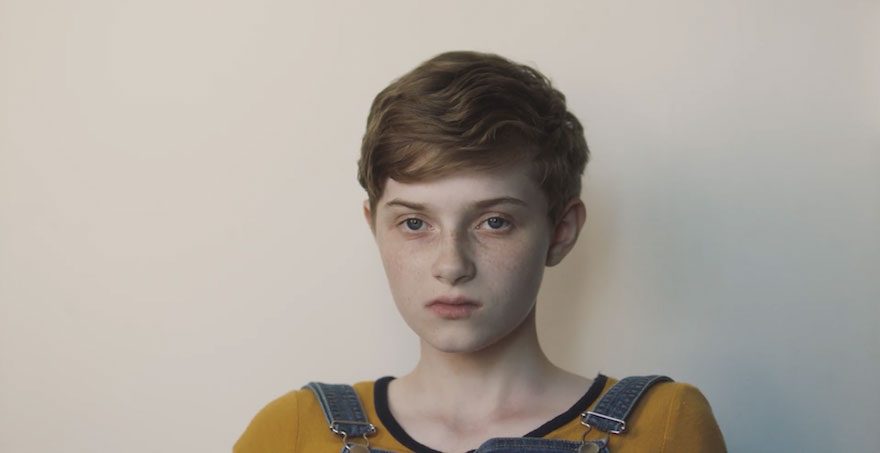 They
Sat 17 February 4:00pm
Event Cinemas George Street
Iranian writer/director Anahita Ghazvinizadeh teams up with executive producer Jane Campion to create a visually stunning coming-of-age film about a non-binary teen at the crossroads of adulthood.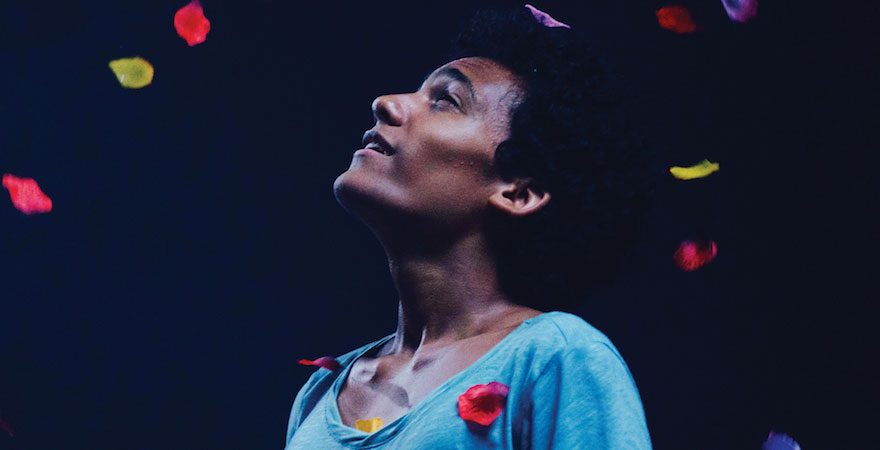 Saturday Church
Wed 21 February 6:30pm
Event Cinemas George Street
Poetic and authentic, Saturday Church tells the story of young, effeminate Ulysses as he struggles with a conservative homelife, and the world awaiting him with open arms on Christopher Street pier.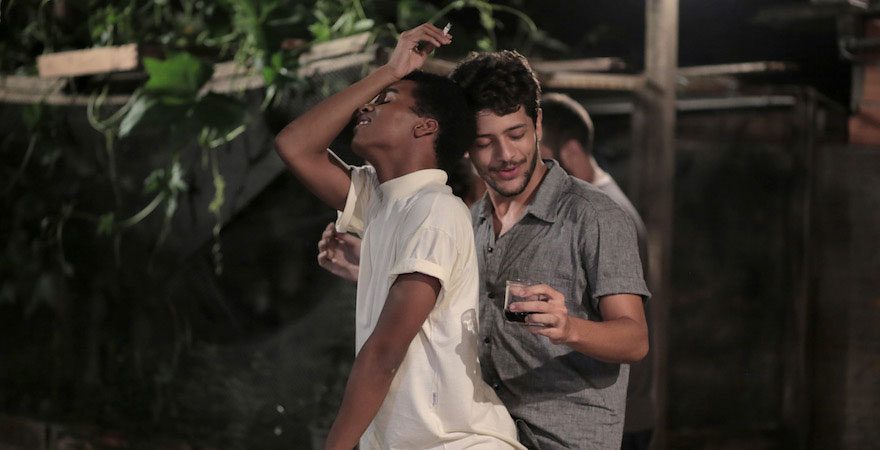 Body Electric
Mon 19 February 6:30pm
Event Cinemas George Street
Body Electric takes an intimate look at the lives of a racially and sexually diverse group of friends in Brazil, focussing on Elias, a young factory manager who refuses to limit his interactions at work with those on his pay level.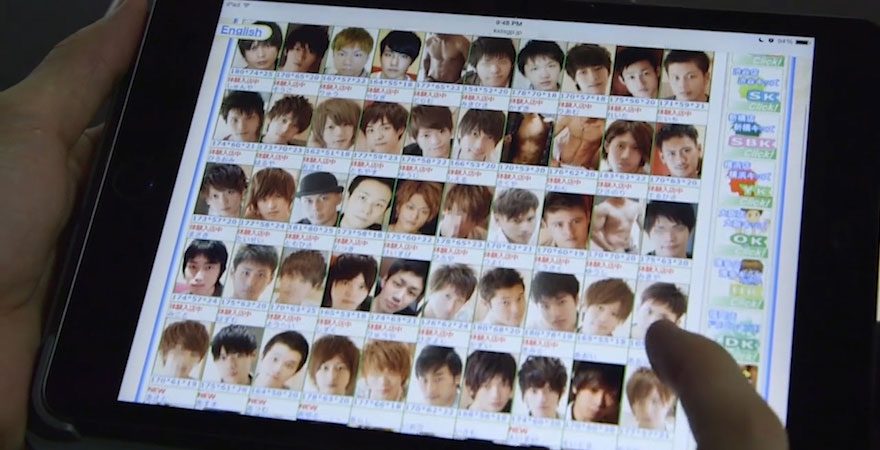 Boys For Sale
Tues 20 February 6:30pm
Event Cinemas George Street
Japan is notorious for its closed culture and intense privacy, which makes this doco interviewing straight 'urisen' or 'boys'; young men who sell their bodies to other men utterly intriguing. There is an honesty to their words, and a sense of being shown a side of them and the country that is rarely glimpsed.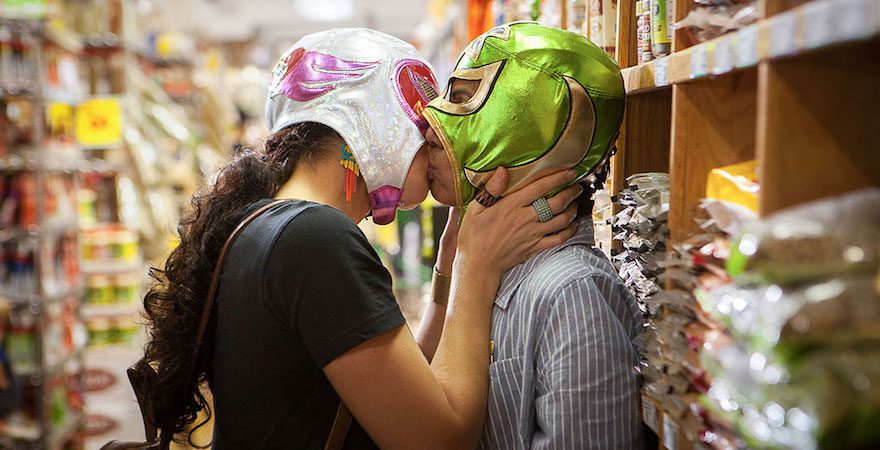 Signature Move
Sat 17 February 6:30pm
Event Cinemas George Street
Zaynab (Fawzia Mirza), a Pakistani-American immigration lawyer, gets swept up in a tequila-fuelled one-night stand with Alma (Sari Sanchez), a passionate Mexican-American bookstoreowner. Zayneb escapes an awkward morning-after but finds herself reluctantly chasing after Alma in hopes of retrieving something she left behind. Zaynab is forced to face the predicament of revealing her secrets and challenging her well-intentioned mother's conservative expectations in order to pursue a relationship with the out and proud Alma.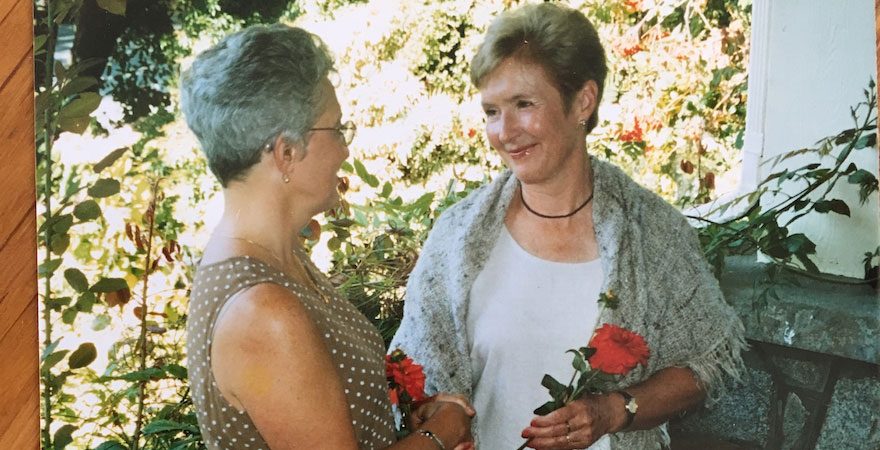 The 34th
Sat 17 February 2:00pm
Event Cinemas George Street
Ireland's campaign for same-sex marriage recognition, which culminated in the country's historic 2015 referendum win, was a long, sometimes fraught battle both behind the scenes and in public. After the decriminalisation of homosexuality in 1993, the LGBT community set itself a new goal: marriage equality. When Katherine Zappone and Ann Louise Gilligan – two "nice middle class ladies" – challenged the High Court to recognise their union, their determination inspired others to mobilise with new urgency.
Click Here For All The MGFF18 Teaser Films

Follow LOTL on Facebook and Twitter.