Head up to Katoomba this weekend for the LGBTIQ film festival to raise funds for Queer Rights!
Alphabet Soup Cinema, the Blue Mountains' ongoing LGBTIQ film festival and social event, will screen the queer rights classic Milk in Katoomba this Saturday, April 8, in a gala community fundraiser.
The compelling film, which was nominated for eight Oscars and won two in 2009, will be presented in the sumptuous ballroom of the Carrington Hotel at 8 pm. The event will raise funds for IDAHOT Blue Mountains, which marks the International Day Against Homophobia, Biphobia and Transphobia (IDAHOT).
Alphabet Soup Cinema convenor Peter Hackney said 100 per cent of profits from the screening would benefit IDAHOT Blue Mountains.
"IDAHOT Blue Mountains is a fantastic initiative of the Blue Mountains City Council and various community organisations, all joining forces to ensure IDAHOT is commemorated annually here in the Mountains," said Mr Hackney.

"IDAHOT is marked globally on May 17 – the date the World Health Organisation removed homosexuality from its list of mental disorders in 1990," he said.

"The lack of marriage equality in this country, and continuing human rights outrages inflicted on LGBTIQ people worldwide, means there's still more work to do – so Alphabet Soup is very happy to be supporting IDAHOT."
This year's IDAHOT Blue Mountains events will include a morning tea and raising the Rainbow Flag in Katoomba, with details to be announced shortly.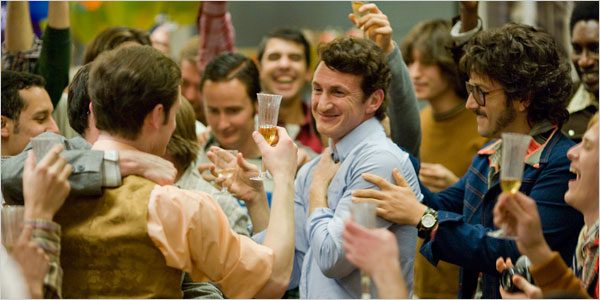 Alphabet Soup Cinema co-convenor Martin Roberts said the regular film nights had become a vital social outlet for the Blue Mountains LGBTIQ community.
"We like to support a cause with our screenings – but we also like to have fun doing it," said Mr Roberts.
"It's great to see the number of people who stay afterwards to chat and mingle with other guests, and it's been heart-warming to see the friendships made through the film nights."
To that end, guests are welcome to stay after the film for drinks in Carrington's cocktail bar, Champagne Charlie's.
"Everyone is welcome," added Mr Roberts. "You don't have to be a member of the LGBTIQ community to attend – just friendly and accepting."
Tickets to this Saturday's screening are $10 concession, and $15 full price. All tickets include a complimentary glass of bubbly on arrival. Visit www.alphabetsoupcinema.eventbrite.com to book your seat.