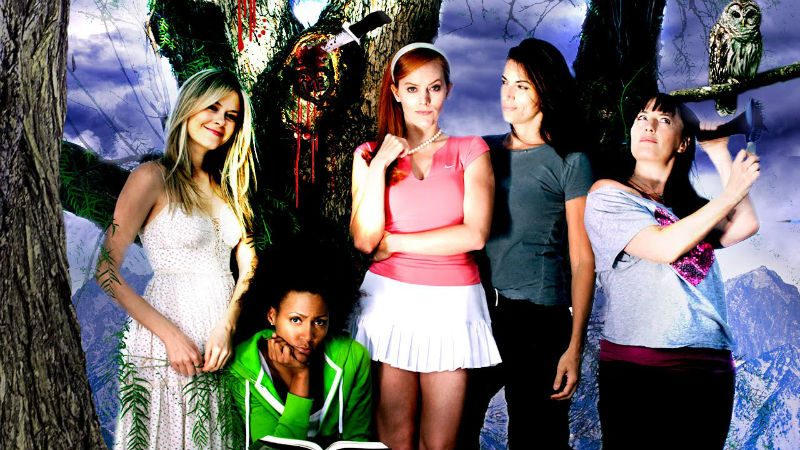 With Halloween right around the corner we couldn't be more excited for the scary and exciting special release of horror/comedy, Crazy Bitches.
These bitches just got even crazier! If you haven't seen the hit LGBT film, Crazy Bitches yet it's now your turn! Gravitas Ventures and FilmMcQueen have unveiled their ultra 'crazy' plan for a special 99-cent Halloween weekend release on iTunes for this hilariously funny and spooky film.
If you're wondering what this cinematic creation is all about, look no further for an explanation. Crazy Bitches was recently dubbed as a "slasher satire" by Entertainment Weekly and the film is certainly that.
The weekend seems innocent enough for a group of women, and GBF, traveling to the Hallowed Spirits Ranch for some relaxation and bonding time but soon turns into a nightmare of gruesome murders where everyone is a suspect.
Incorporating some major LMAO moments and intense chilling scenes, director and screenwriter, Jane Clark, packs the film with plenty of punch to leave you at the edge of your seat. And with a heartthrob like Cathy DeBuono (And Then Came Lola, Out at the Wedding) in one of the leading-lady roles, this film really can do no wrong.
Clark is also gearing up to shoot the film's sequel – Crazier Bitches, which takes place two years after the slaughter at the ranch.