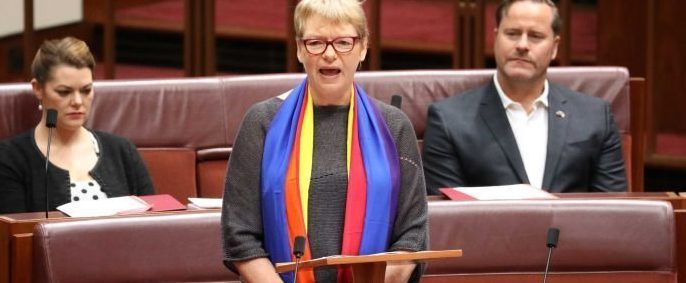 Morrison's government won't support Green's bill to end all LGBTI discrimination in religious schools.
The Morrison government is turning its back on trans and gender diverse students and LGBTI teachers and staff, stating it will not support the Greens' bill to remove discrimination against all LGBT+ people in religious schools.
"Government senators like Matthias Cormann repeatedly made reference to removing discrimination only on the basis of sexuality, but failed to mention whether the government's legislation will cover trans and gender diverse kids," said Senator Janet Rice, Australian Greens' LGBTIQ+ spokesperson.

"I call upon the government to state explicitly whether their proposed legislation will protect trans and gender diverse students from discrimination. If the government excludes gender identity, it will be shunning some of the most vulnerable students."

"The government also made it explicitly clear that LGBT+ teachers and staff would be excluded from government legislation. This is not good enough."

"Scott Morrison must come clean and let voters know his government doesn't represent the values of Wentworth, he and his government support the continued discrimination against LGBTIQ+ Australians."

"Last year 80.8% of residents voted to remove discrimination against LGBTIQ+ people. I urge the people of Wentworth to send a message to the Liberal party at this weekend's by-election and vote them out."
Debate on the bill continues in the Senate this afternoon.