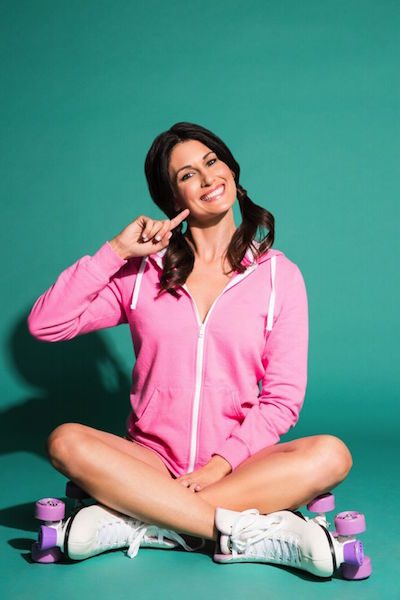 And when you watch her music video, you probably won't be able to stop yourself.
Out lesbian Scout Durwood is many things—comedian, burlesque dancer, singer, and actor, just to name a few. After years of divvying up her time between these artistic endeavors, she has found that on her debut album, Take One Thing Off (Blue Élan Records), many of her passions intersect.
Take One Thing Off is a combination of Durwood's talents. Short comedic monologues backed by a catchy beat ("The Wedding Song"), mixed with ballads ("Fallin' in Love"), topped with the eponymous pop show-stopper "Take One Thing Off," the album is truly a showcase of all Durwood has to offer as an entertainer.
"We knew we wanted to come in telling the story of my life in burlesque, and I knew I wanted to do a parody of a song, so that became 'Go Go,' and I wanted to do a love song to alcohol, so that became 'All the Pretty Bottles.' So some of it clicked into place, whereas "Take One Thing Off," which is the first song we wrote on the album, just fell out, so we decided to frame the album around that," she says.
The energetic and colorful video, according to Scout, "Is the same balance of controlled chaos I like to have onstage and is the brainchild of Sammi Cohen and Sarah King. We wanted something colorful, queer and just left of center."  The video hits all of that, as well as finally allows Scout to become the pop star she wanted to watch growing up: a proudly queer yet powerful woman whose message rings loud and clear.
Check out the video here for 2 minutes and 46 seconds of queer, unadulterated fun.