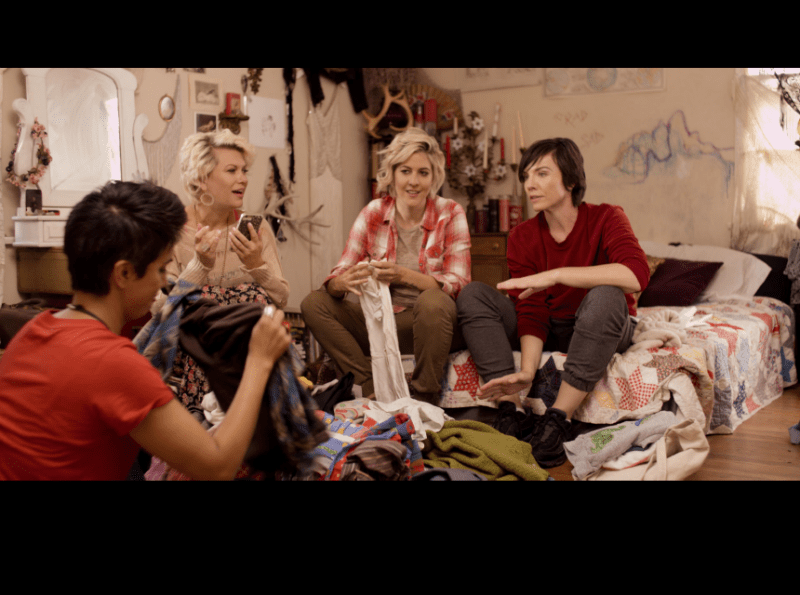 It's been over 20 years since Ellen DeGeneres first introduced herself to America, 10 years since The L Word pilot episode and in that time to the present day, the media landscape has dramatically shifted.
Gay, lesbian and bisexual characters on TV shows and movies have become a part of our everyday lives within the U.S. and many other parts of the world.  Much of what happens within our media and entertainment often reflects our society's realities and attitudes and our current politics.  One mirrors the other.  The fight for marriage equality has been won on a legal basis within the last year but really the battle for acceptance of gays and lesbians within our society had been won years before then.
So now that is settled, what's next?  Well, within the last 2 to 3 years we have begun to see a new wave of positive exposure and support emerge for the transgender community.  This is due in large part to the advocacy done on the ground level by so many people.  We now see more significant transgender characters, more positive transgender stories being told on TV shows and movies.  Reality TV and news outlets have been another bright spot where the transgender community has broken through.  As this has been occurring, often times the biggest challenge for any community being portrayed within the media is to not be overly stereotyped or pigeonholed into a specific subset of characters or storylines.  That is the challenge that co-creators Jen Richards and Laura Zak are embracing with their new series, Her Story, which is set to premiere on January 19th.
The hour-long, current 6 episode series focuses specifically on the lives of LBTQ women and how they intersect.  Besides being the writers and creators of the series, they also are the lead actors in it as well.  Jen Richards is one of the nation's leading transgender activists and has been featured recently on E!'s I am Cait, while Laura has been the star of Tellofilm's hit web series #Hashtag.  The series also features trans entrepreneur and actor Angelica Ross and has brought on award-winning filmmaker Sydney Freeland (Drunk town's Finest).
Jen and Laura initially met in Chicago on the set for #Hashtag where Jen had been asked to play a minor role on the show.  Admittedly, Jen had limited exposure within the lesbian community up until this point but found herself welcomed and she developed new friendships that became the genesis for Her Story.  It didn't hurt that Jen had a little crush on Laura when they first met as well.  Much of Jen's and Laura's focus for this series was to develop trans characters that have depth and relatable experiences.  Oftentimes, trans characters in the past had been relegated to being laugh lines, killers, tragic figures and victims of hate and violence.  Many of these roles are very one-note and lack much substance; therefore, the meaning behind the title is based on the question that Jen had often asked when she saw these characters on TV, "what's her story?"  What is often not shown not nearly enough on TV yet are the stories about trans people who go through many of the shared experiences and ups and downs that most people face.  The goal for Jen and Laura was to introduce queer women characters who exhibit humanity and reflect the binding ways in which identity, sexuality and love intersect in a real way.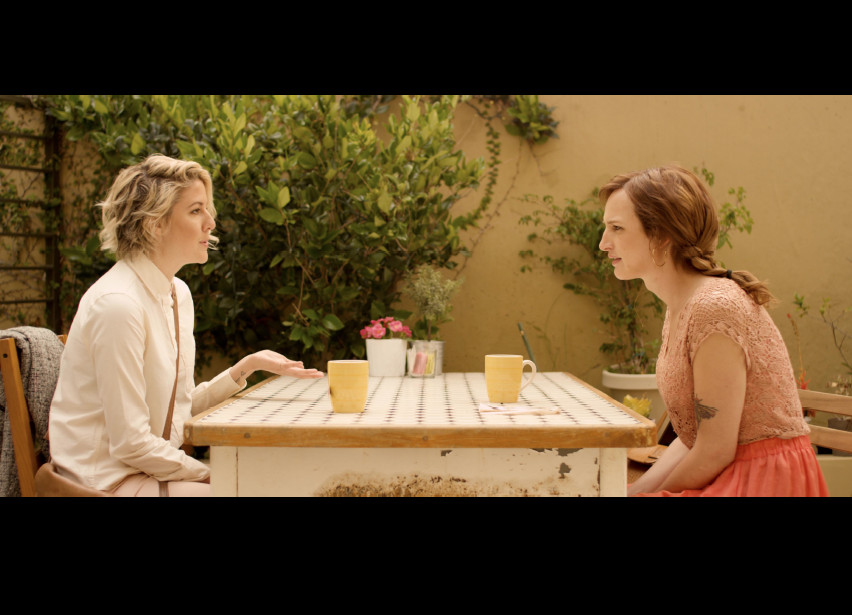 A character storyline that has not received much attention to this point has been the lesbian or queer oriented trans woman.  The immediate assumption and stereotype given by many is that transgender women have to be straight.  They have to like men, because why otherwise would they transition?  Obviously, this assumption is rooted in a lack of understanding or education of what being transgender is.  Transgender is about one's gender identity, not about one's sexuality, for anybody who wasn't sure.  Transgender people can be straight, gay, bi, queer, or any other label you would like to throw in there.  Meaning, they're just like anybody else; except for the fact, there is a significantly higher level of gay-oriented people within the transgender community than there are in broader society.  Translation: there are a lot of transgender lesbians out there, whose stories have yet to be told.  There are trans women in relationships with cisgender women, as well with other trans women.  There are obvious intricacies that exist within these relationships, many of which are addressed and embraced in Her Story.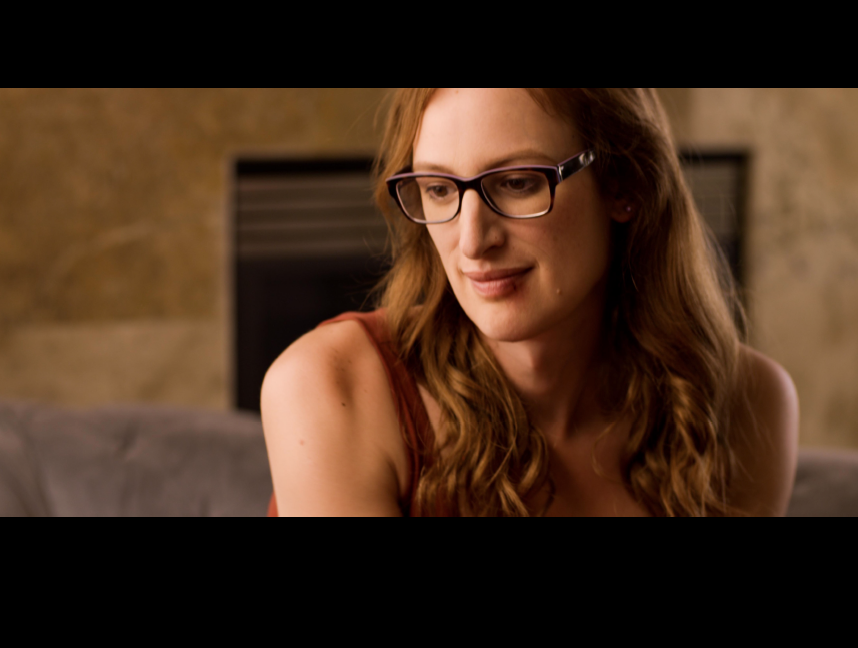 Her Story isn't just about lesbians though; it has ambitions to speak to everybody.  That is one reason among many why there are two different storylines that prevail in the series.  One is focused on a lesbian love story between a trans woman and a cis woman (Jen and Laura respectively), while the other storyline is focused on a straight relationship between a trans woman and a cis man (Angelica and her co-star Christian Ochoa).  Jen and Laura plan to pitch the show to major networks over the coming months with the hope that it will get picked up.  They would like to further develop the series into 10 episodes, 30 minutes each.
So far, the series has received very positive reviews and has garnered the attention and support of Jill Soloway, Emmy and Golden Globe award-winning creator and director of the hit show, Transparent, as well famed Academy and Golden Globe Award-winning actor Eddie Redmayne who starred in the recent hit, The Danish Girl.
Her Story represents a new wave of stories to be told about LBTQ women and it mirrors the progress and cognition of their everyday lives.  I highly recommend watching Her Story.