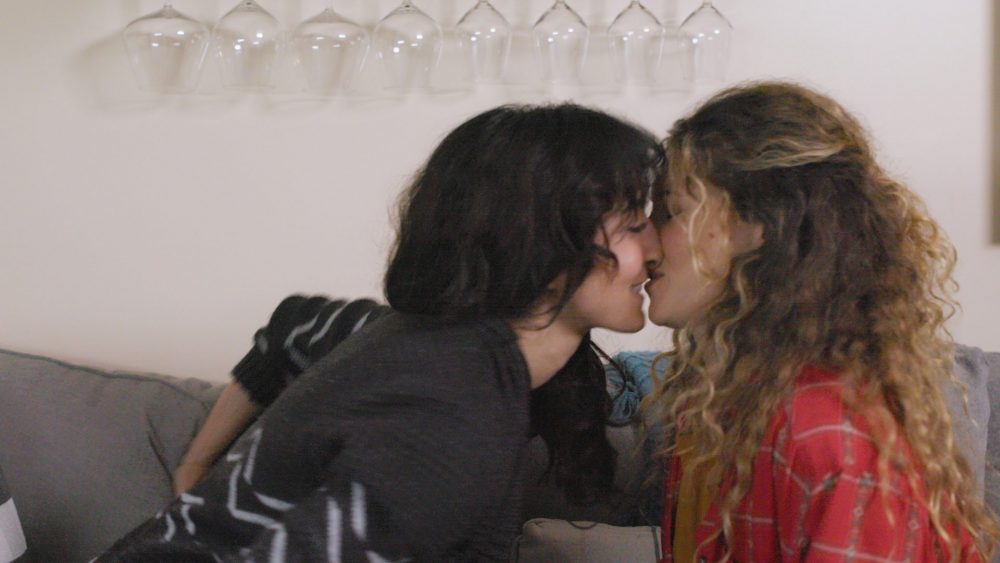 The second short in the series brings lovebirds, Katie and Sarah, back together again as they struggle to find a human connection in the time of Covid-19.
Jenna Laurenzo, director of the romantic short comedy Girl Night Stand has launched the sequel, Girl Night Stand: Chapter Two.
This is the second short film from Laurenzo following her first feature film, Lez Bomb, produced by Bobby Farrelly (There's Something About Mary, Dumb & Dumber), which received the top honour at Geena Davis' Bentonville Film Festival, went on to launch on Netflix in 2019 and is now on Amazon Prime.
In the original Girl Night Stand, A young woman questions her sexuality after having a one night stand with another woman. Girl Night Stand: Chapter 2 finds the same two women craving connection during Covid, they awkwardly navigate whether or not they're willing to drop their masks to reignite the romance. Laurenzo independently launched both shorts in the series on youtube to critically acclaimed reviews and received a massive cult following.
Coinciding with, and featured in the film, Laurenzo also dropped her first single, "The River" released by Isotopic Records.
"2020 was tough for everyone. At a time in which connection is so important and craved for, I wanted to make something in both film and music, with love, humor and playfulness," said director Jenna Laurenzo. "We've all had our own version of Girl Night Stand and this chapter was created to inspire and instill hope when so many need it most."