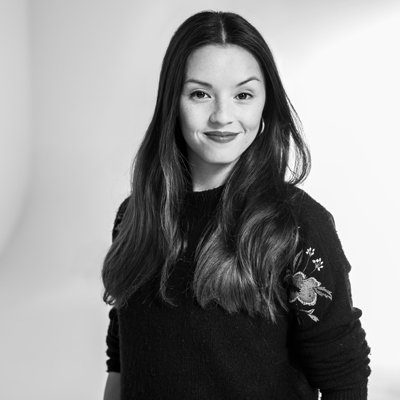 Queer virtual cable TV network, Revry, pays homage to the cult classic FREAKY FRIDAY with LIFE IS EASY–a comedy series that uses the body swap trope to highlight race, gender, sex, and the true meaning of being "woke" in 2020.
Created in New Zealand and featuring a multi-cultural cast, the series will have its live world premieres on Revry's live TV channels on July 19th at 5pm & 8pm (PST). Viewers can also binge watch the entire season on July 17th by upgrading to Revry Premium.
Welcome to the world of Jamie-Li and Curtis: Yin and Yang; Potato and gravy; BFF's since childhood. Jamie-Li, a straight Chinese-Kiwi woman, and Curtis, a gay white man, have a friendship that defies race, gender and sex…or so they think.
After a night of wet and wild partying on their joint 25th birthdays, the two Gemini's wake up to find themselves in each other's bodies–revealing a hot mess of unexplored issues that unravels the way they see others, one another, and themselves. They thought they were "woke"–until they woke up in each other's bodies! LIFE IS EASY (LIE) is a smart, funny, sexy, wholesome, and thought-provoking 8-episode satire series exploring the complexities of race, gender and sexuality in today's seemingly "woke" society.
"Being able to distribute globally on Revry is incredibly exciting for us. Sometimes it's hard for us #millennials to envision greatness for ourselves outside of New Zealand, because we're literally so far away from everything that is making waves," says Producer, Ruby Reihana-Wilson. "It's amazing to have our work debut on a platform that is specifically there to showcase and support queer and indigenous filmmakers."
"In a time of BLM, LIE poignantly explores what it means to literally live in someone's else's shoes," said Revry COO and Co-Founder, Alia J. Daniels. "It not only makes us laugh, but makes us think–a potent combination in entertainment."
CHYE-LING HUANG – Writer / Actress says:  As a queer Chinese-Pakeha woman, narratives for us are often non-existent, stereotyped and boringly woke.
I for one have an extensive backlog of shame from early Facebook posts. LIE let's our POC and queer characters be fun, hot and dumb–and the centre of their own learning. With conversations around the D word (diversity) tending to cancel those still figuring it out, we thought it was a fun idea to take the onus off marginalised characters to be guides or heroes for teachable moments.
There's a freedom to watching JL and Curt enact problematic behaviours that often come from places of internalised biases, which is such a hurdle when you're marginalised – but one we rarely see. Just how I like my men, it's fun, hot and dumb, it was important to create POC and queer characters with active, positive sex lives and write experiences not based in trauma. LIFE IS EASY is a hot, often cringey mess. I'm proud of the way it was made, with all roles, top down, to be inclusive with positive bias toward Queer, POC and female people. We proved in the crewing and casting of this project that it can be done.
---
Support LGBTQI Media