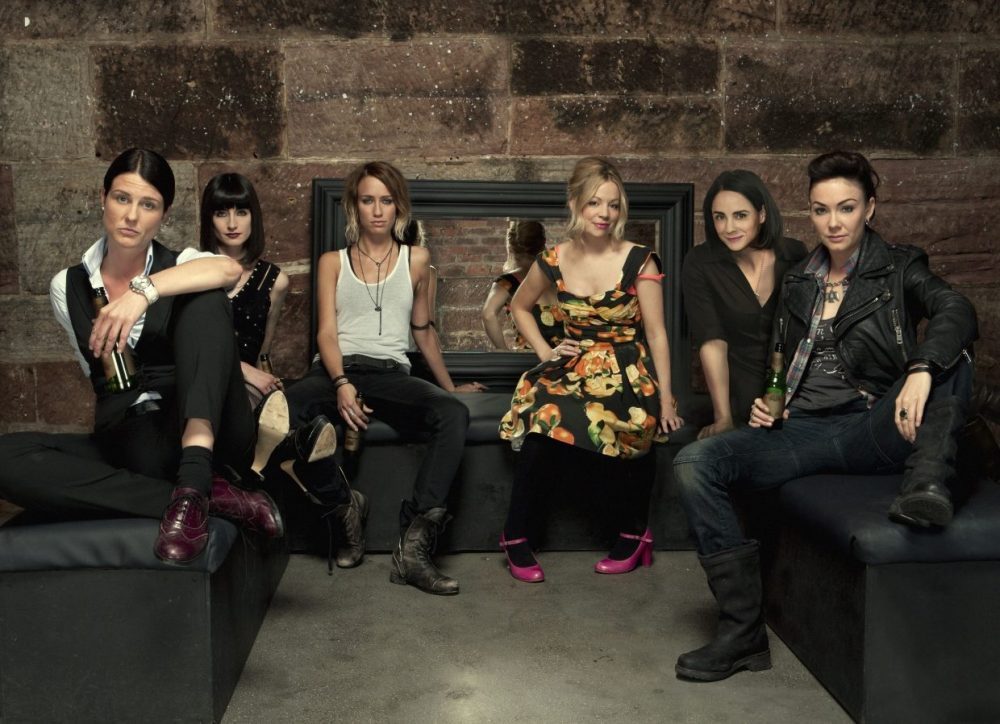 Fall in lust with the BBC series that follows the lives of scandalous twenty-something lesbians living in Glasgow.
BBC3's (think Showtime for the U.K.) super hot lesbian series, Lip Service, hasn't quite made it over the pond to Australia yet, but the show that was dubbed the Scottish version of The L Word in 2010, entered its much-anticipated second season in April (and the first season is out on DVD for lucky lezzies with multi-region DVD players). And while we anxiously await any means possible to watch the series on Australian soil, we've come up with 10 reasons why you should tune in, too.
1. It's quirky.
Not only are those Scottish accents super cute, but the dialogue is also clever and at times, incredibly humorous. 
2. Forget L.A. Glasgow has one serious girl scene.
There are literally hook-ups, parties, one-night stands, new relationships and hotties around every corner. 
3. Frankie Alan (played by Ruta Gedmintas) is the blonde Shane.
But don't let those long limbs fool you — she's perhaps even more troubled than Shane ever was. Frankie does an extensive amount of brooding, but when she's not pacing her neighbourhood in a hoodie, she's making plenty of time for her lady-quests, while not-so-secretly pining away after the unattainable Cat MacKenzie (Laura Fraser). 
4. You will go gaga for Cat (Fraser), and you'll love her for being rational (well, sometimes).
This wide-eyed brunette is in quite the predicament. Will she stay with her current lover, Sam Murray, a detective sergeant with a soft side? Or will she give in to the temptations of her ex, Frankie? The Frankie-Cat will-they-or-won't-they storyline is enough to carry the entire show.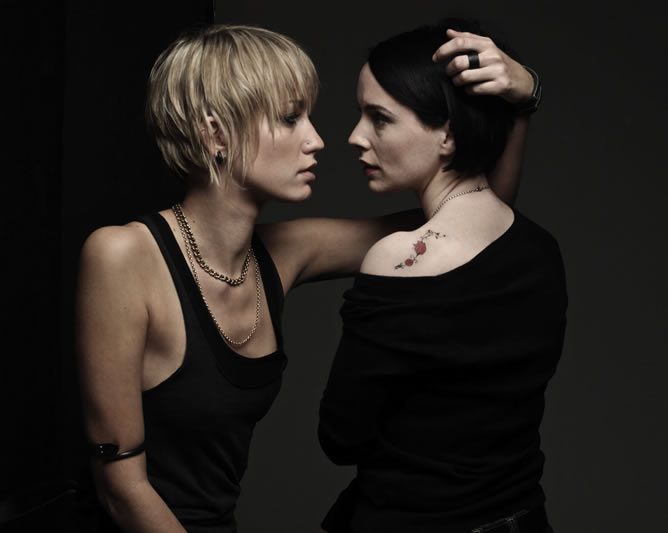 5. The men on this show are likeable.
Lip Service still is and always will be a show about lesbians, but the men in their lives prove to be devoted, uncanny and the perfect balance for all that estrogen. Show writer and creator Harriet Braun writes in her blog: "The friendships between gay/bi women and straight men is something I've rarely seen on TV and fancied exploring."
6. It continues to normalize same-sex relationships.
It may not be 'groundbreaking', like that of pioneer shows such as Queer as Folk or The L Word, but as Guardian writer Claudia Cahalane wrote back in the early days of Lip Service, "the fact that it's "just a relationship drama" [according to Gedmintas] is exactly the point—our lives being normalized and turned into one of these twenty/thirtysomething dramas is hugely significant." Amen. 
7. Tess Roberts (Fiona Button) is adorable and hilarious.
She's the curly-haired blonde who spends her days trying to land acting gigs. Meanwhile, she can't quite land the right lady. She is a true observer with a sarcastic side, often finding herself in the middle of some trouble.
8. It's hot, hot, hot!
Have we mentioned how steamy the scenes are in Lip Service? Some of the girl-on-girl moments might even give Bette and Tina a run for their money.
9. T.G.I.M.
Now that the Real L Word is kicking back into gear for its third season, you can have Sunday and Monday night for lesbian TV. Lip Service airs on Mondays, so if you're an international fan, what better way than to start your week off with a double dose of lady-loving? 
10. Heather Peace.
Heather Peace stars as Officer Sam Murray — Cat's better half. While Peace may be a uber-sexy butch on screen, it's off-screen that she has really stolen our hearts. The incredibly talented, and out musician's new album Fairytale is out this month, and we are going crazy over it!