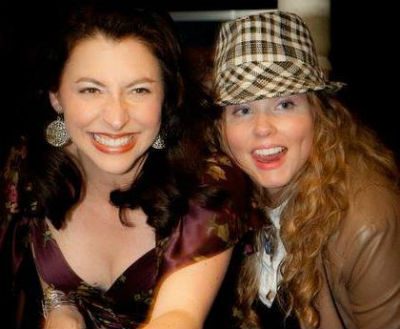 A supernatural lesbian film about love and the struggle to conquer hate.
This isn't your run of the mill lesbian love story. Sure, it has everything to do about love and a happy wedding, but first, our brides must survive the hate which they are about to face.
Film-makers Kris and Lindy Boustedt are in the midst of bringing us their feature-length creation, Brides To Be to the big screen. With an abundance of short films under their belt and a strong following, these two artists want to share their latest creations with us and the world.
The film opens on the eve of Jenna and Robin's wedding with Jenna struggling to create the perfect vows to her perfect bride. Sipping away at a glass of scotch and trying to calm her anxiety, Jenna continues to toss crumpled papers around the room in disapproval.
Robin and Jenna, along with their best friend, Nate, travel to the secluded venue that will be the spot for their nuptials, which is about to re-open after countless years of vacancy. Well, that just sets the mood and scene for something eerie to happen to our trifecta.
Not long after their arrival, Jenna begins to be terrorized by unexplained and demonic phenomena. But when Robin becomes a victim of the supernatural, Jenna must reject her doubt and have faith in love to overpower the forces of complete darkness.
Anything having to do with a mixture of the supernatural and lesbians seems like a great idea.