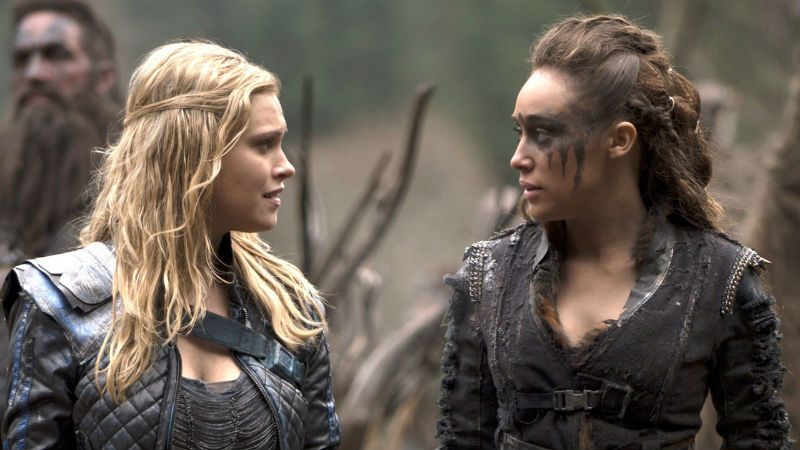 ClexaCon celebrates queer women's fandoms.
Growing up, it was hard enough to find strong female leads that weren't there just because of their looks, let alone strong female leads who kick ass, take names, and oh yeah, openly date women. And even harder to find: our kindred spirits who we can gay-ly gush our queer little hearts out with about all our queer crushes and fandoms. Even though the diversity and number of LGBTQ+ characters in media are increasing, there is still a ways to go.
Enter ClexaCon: A brand new con with the sole purpose of "celebrating queer women fandoms from TV, film, and digital media." The only con where queer women can not only come from multiple fandoms and celebrate their love for queer TV, movies, fanfic, comics, and digital shows, but throughout the con, there are panels filled with queer writers, media professionals, and activists sparking and facilitating conversations completely dedicated to queer women's issues and topics in media.
While not the first of its kind to centre around LGBTQ?+ women (or fans of) in TV/Film and media (XenaCon anyone?), it is a pioneer as it does not attempt to quietly, subtly address this demographic; but rather, quite loudly and proudly serve this demographic and these topics. A much-needed breath of fresh air.  And clearly, the queers have taken a big whiff. On July 5 the first round of Early Bird tickets for ClexaCon opened, and VIP tickets sold out in two minutes.
Still scratching your head asking, "But why the need?" ClexaCon Executive Director, Emily Maroutian, breaks it down: "Many queer women grow up feeling isolated from our surrounding environments. When we're young, we have a hard time connecting to our straight family members, classmates, or friends. We feel misunderstood and lonely, which leads to depression, low self-esteem, and social anxiety. So instead, we turn to the TV for comfort as it's the only place we can see ourselves reflected. We gain comfort through characters we can relate to. So we wanted to create a space for queer women to come together and bond through our mutual love for the shows and characters who were, at times, our only comfort or support."
Okay, so now you're convinced, and you see and understand the need.  But what's with the name? If it's for all queer women fandoms to come together why is it named after one in particular? To understand that, we must take a brief (very brief) look at its origins.
Clexa. The lesbian couple is made up of the characters Clarke and Lexa from The CW's The 100 (a futuristic, post-Apocalypse type show). Immediately following Clarke and Lexa's much anticipated passionate lovemaking scene, Lexa met her unexpected (and arguably unnecessary) premature lacklustre death from a stray bullet. Lexa's untimely death sparked a huge outrage from the LGBTQ+ and ally community and incited a worldwide collaborative and constructive (sometimes heated) conversation about the all too serious topic of queer baiting and the Bury Your Gays Trope in TV/film. So then, Clexa became more than just a catchy pseudonym for a fictional couple. It is a movement to bring LGTBQ+ issues in media to the forefront of the conversation.
"Fandoms are more powerful than ever. In March of this year, the collective outcry of the Clexa fandom sparked a worldwide media [and fan] conversation over the Bury Your Gays trope. It raised over $130,000 for The Trevor Project, which helps suicidal LGBTQ+ youth. It inspired TV writers to create The Lexa Pledge, which promises to treat LGBTQ+ characters better with more inclusion within main storylines. It sparked over a hundred articles regarding the harmfulness of the trope and the lack of proper representation in the media for queer women. The collective conversation has also helped create panels across the country discussing the trope and its impact on real lives," ClexaCon Executive Director, Emily Maroutian.
The event is quickly becoming an international sensation with tickets rapidly selling out from all over the world. The guests and panellist lineup announced thus far, already boast an exciting and intellectually stimulating experience. I had a chance to chat with Kat Barrell at Comic-Con in San Diego, who is very much looking forward to attending. "I'm really looking forward to being at ClexaCon, and further connecting with fans." Initially not familiar with the Bury Your Gays Trope prior to taking her role as Officer Nicole Haught on Wynonna Earp (Syfy), Barrell is excited to be a part of the movement to further develop visibility and dialogue around this topic. 
ClexaCon promises to be a celebration of queer women fandoms who want to commemorate, honour, or better queer presence in the media. ClexaCon will take place March 3-5, 2017 in Las Vegas at Bally's (Main Convention Floor) and Paris (Panel Rooms).
Celebrity Guests: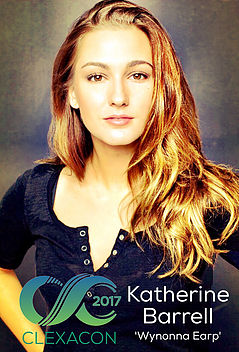 ---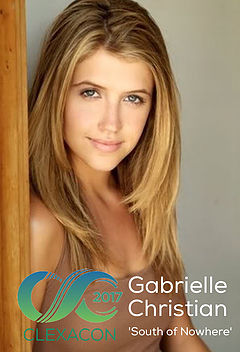 ---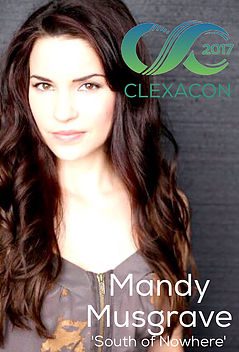 ---
Panellists:
Sadie Edwards (Indie Film Producer/ Professional TV Recapper)

Marceline Cook(Writer/Diversity Consultant)

Jenn Fitzpatrick (Author)

Gretchen Ellis (Writer/Media Critic, Fandom Following)

Chloe Tse (Journalist/Media Critic, TheFeminismProject co-founder)

Heather Hogan (Senior Editor at Autostraddle)

Dr Elizabeth Bridges (Author/Media Critic)

Kate Kulzick (Televerse Podcast Host)

Noel Kirkpatrick (Editor/Televerse, Podcast Co-host)