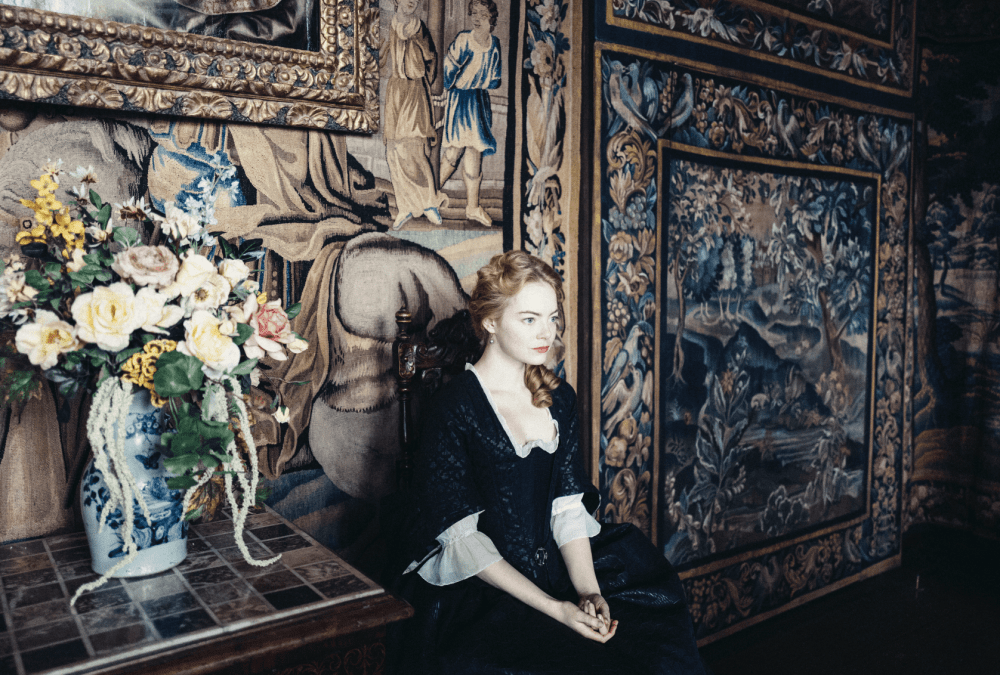 The Favourite is a bawdy, iconoclastic look at privilege and power with a lesbian twist.
It's the early 18th century and England is at war with France. Crazed Queen Anne (Olivia Colman) and her favourite adviser Lady Sarah Churchill (Rachel Weisz) are in command of the kingdom but the palace resembles more of a madhouse with copious time set aside for duck and lobster racing, bunny collecting, pigeon shooting, cake binging and other outrageous entertainments such as blood orange throwing at naked me.
All serious and strategic decisions are made by Lady Sarah who, far from being feminine or subordinate is an iron fist in a velvet glove, and steers her mistress in all matters including military strategy. Until the arrival of a distant cousin Abigail Masham (Emma Stone) who has fallen on hard times and begs to be taken on as a servant to the queen.
But Abigail has another agenda—to worm her way into her Highness's favour and thus become "the favourite." She's shocked to find that Lady Sarah services the Queen not just in matters of state but also in sex, and soon the unscrupulous chambermaid begins her own seductive strategy to become the Queen's only meaningful companion.
The Favourite, directed by Yorgos Lanthimos and with a screenplay by Deborah Davis and Tony McNamara, the film is suggested by actual historical events. Queen Anne was the last and least celebrated of the Stuart line of Britain's monarchy; she left no heirs and her closest political adviser and rumoured lover was her childhood best friend, Lady Sarah, the Duchess of Marlborough. Screenwriter Davis was fascinated by what was left out of the history books and fleshed out the lesbian subtext and court intrigue with delightful results.
"My focus was on the female triangle in Queen Anne's bedchamber and this shift in Anne's affections from Sarah to Abigail," notes Davis. To portray this dynamic, Davis combed through volumes of letters between Sarah and Anne and Abigail. "I wanted the audience to discover a period in 18th century English history where women held power and influenced events on the British political and European stage."
Grotesque, gout-ridden, and yet globally powerful, the eccentric Anne comes close to buggering up her kingdom through her childish evasions of responsibility, irrational outbursts, and a rogues gallery of advisors plotting intrigue as Sarah and Abigail duke it out for her attention. The two female "favourites" competing for their queen creates a love triangle of female power-players rarely seen onscreen.