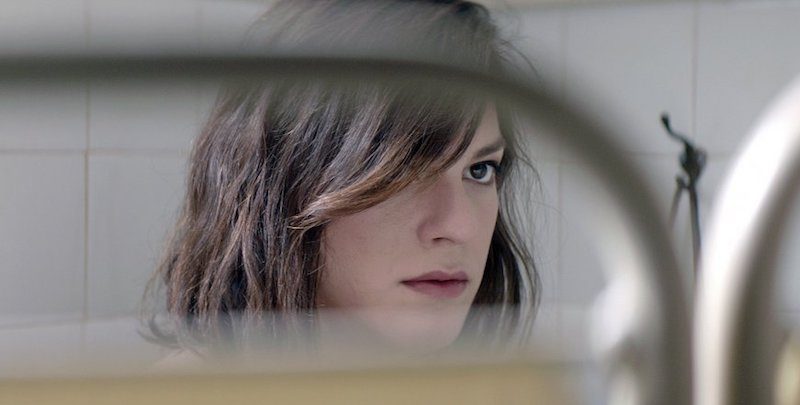 The Chilean drama makes trans history
A Fantastic Woman (Una Mujer Fantástica) has nabbed the Oscar for Best Foreign Language Film at the 90th Academy Awards.
Crucially, the film makes history as the first to win an Oscar and feature a trans storyline with an openly trans actor in the lead role.
Released in 2017, the Chilean drama stars Daniela Vega, who plays lead character Marina Vedal, a waitress, singer and trans woman, she mourns the death of her older lover Orlando (Francisco Reyes). 
Vega is also the first openly trans person to host at the Academy Awards, introducing Sufjan Stevens' performance of Mystery Of Love from the soundtrack of gay, coming-of-age film Call Me By Your Name, which also won an Oscar for Best Adapted Screenplay.
Congratulations #AFantasticWoman! Your beautiful story of a #trans woman experiencing love and loss moved us beyond words! #lgbtq #Oscars pic.twitter.com/jQLrjdj90t

— It Gets Better (@ItGetsBetter) March 5, 2018
Congratulations to #AFantasticWoman on winning best foreign language film at the Oscars! It's amazing to see a film centring trans voices and experiences, and starring a trans actress in the lead role, recognised by the Academy.

— Stonewall (@stonewalluk) March 5, 2018
We couldn't be happier!! Chile just won its first Foreign Film Academy Award for #AFantasticWoman directed by @Slelio and starred by @danivega. Congratulations to all the fantastic team that made it possible👏🏼💪🏼❤️ You made your country proud today🇨🇱✨ #oscars pic.twitter.com/oB8WydKp5C

— Chile MFA 🇨🇱 (@ChileMFA) March 5, 2018
Director Sebastián Lelio, who accepted the award for A Fantastic Woman, called Vega the "inspiration for this movie".
"I want to thank the cast of the film, especially the fantastic actor Francisco Reyes and the inspiration for this movie, Daniela Vega", he told audiences at the Academy Awards.
"This film was made by a lot of friends and artists – I share this with all of you tonight."