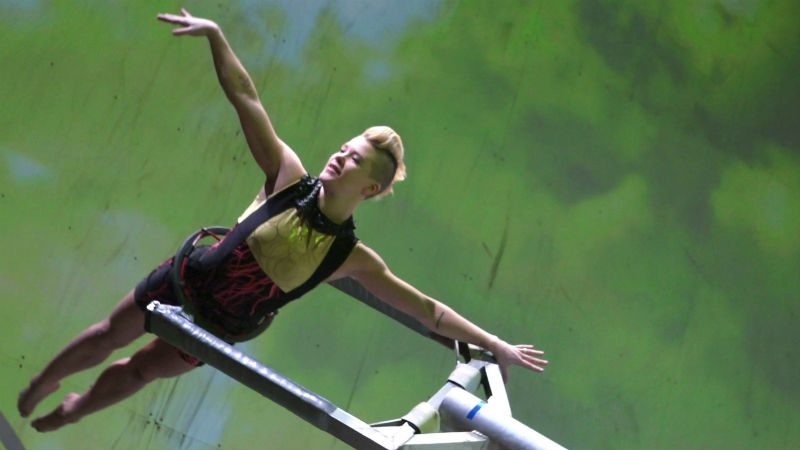 This gravity-defying film profiles Elizabeth Streb, the Evel Knievel of dance.
One of the most iconic and avant-garde choreographers is not only an out lesbian—but she has regularly faced extreme danger to create her kind of performance art.
In the film Born to Fly: Elizabeth Streb vs. Gravity, Streb and her Extreme Action Company push the boundaries of what we understand dance, gender, art, and age to be.
Produced by Catherine Gund, the founding director of BENT TV, the video workshop for LGBT youth, Born to Fly follows Streb as she pushes herself and her dancers to challenge the traditional and grounded conventions of dance.
Streb is a daredevil choreographer whose unorthodox approach to movement requires that her dancers push the boundaries of physical movement and space, including walking on roofs, climbing bridges and walls, and even attempting to fly.
The fearless Streb, who published her autobiography How to Become an Extreme Action Hero in 2010, believes that movement requires risk and that "anything too safe is not action."
Her work explores the intersections of dance performance and stunt work and controversially employs fear and adrenalin as performance elements.
Featuring footage from her life and career, Born to Fly reminds viewers of how exciting performance can be.