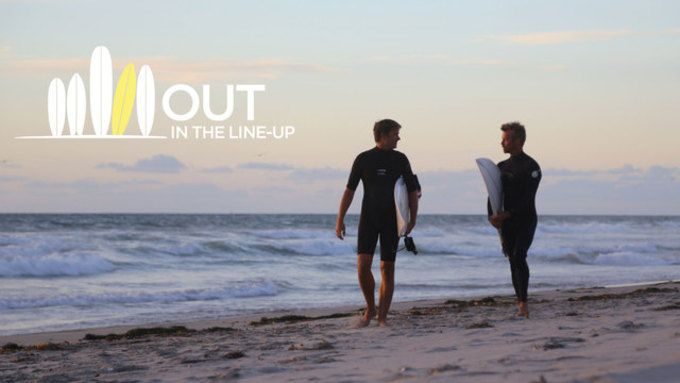 An Aussie documentary that breaks the silence about homosexuality in surfing
Director and Eastern suburbs filmmaker, Ian W Thomson explain "it has been such a journey from our first interviews up in Byron Bay, then travelling to America, Ecuador and China – to winning Best Documentary at the Sydney Mardi Gras Film Festival and Best Surf film at the International Byron Bay Festival, but when we picked up the Best Action Sports film award at the Newport Beach International Film Festival along with the Best film award at the San Diego Surf-film Festival, we felt that we were really riding the crest of a wave of public interest and support for this long-time taboo in surfing.
The feedback we got was that this is a well-overdue conversation that needs to be had within the surfing community – and we wanted to give our local crowd the chance to see the film before we head off for screenings in Europe."
Ex-state champion David Wakefield, and founder of the world's first website for gay surfers Thomas Castets, unite to uncover the taboo of homosexuality in surfing.
Together they embark on a global journey to speak with people from all corners of the surfing community about an aspect of surf culture that has until now, remained hidden. As their journey unfolds, they uncover a culture of fear, secrecy and exclusion but are also inspired by stories of self-realisation and empowerment, as they provoke discussion and revisit the sport's grassroots values of freedom of spirit and love for the ocean.
The film features interviews with 3-time world long-board champion Cori Schumacher, Big wave rider Keala Kennelly and a portrait of ex-pro surfer Matt Branson, as well as commentaries from world champion Tom Carroll and surfing personalities Matt Hoy, Nell Schofield, Jesse Polock and Simon Anderson.