Join the family fun at Feast Festival's Queer Station!
The much loved Queer Station returns for the 19th year of Feast Festival! Grab your friends and family for this locally-inspired, one day event!
Last year's Queer on Queens attracted record numbers to the fun, family friendly event and this year aims to be no exception. With a new venue at Station Place, this year's event should not be missed.
With various entertainment including a fashion parade hosted by the incomparable Barbra Windsor-Woo, Queer Station will be an afternoon of delight.  The Station will also include local traders, fine food and fantastic live music featuring the Bec Gollan Trio, Tracey Guest, Juno, Mel Pier, Suzie Craig and Mark Simpkin of the Moss Group.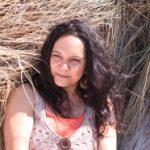 Bec Gollan, lead singer of the Bec Gollan Trio, is considered to be one of Adelaide's most loved Indigenous acts. Her captivating voice and soulful lyrics have engaged with people of all demographics. Having played at previous Feast Festival's, the trio which comprises of Bec (rhythm guitar/ voice), Nathan Rigney (Bass guitar) and James Stanley (drums) is well loved amongst Feast goers and Australian's alike. The trio have become widely known throughout South Australia and are rapidly growing in popularity. Their music has been described as folk/pop with a slight taste of country, however, their influences span across a variety of genres.
Queer Station is held at Station Place, Hindmarsh on Sunday 22 November 11am-6pm. 
Entry is free