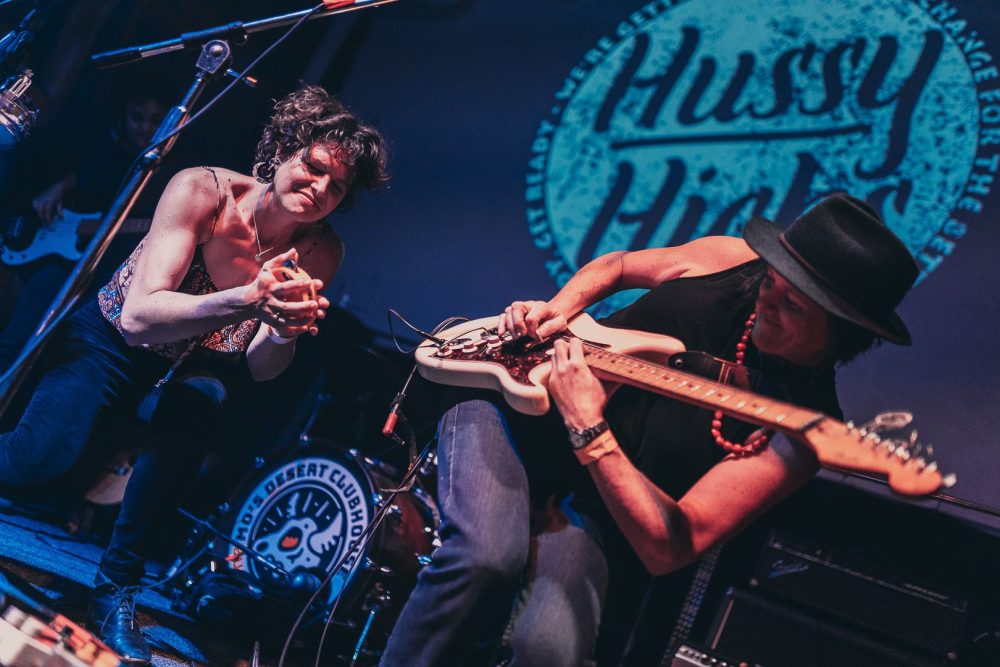 Victoria's longest-running regional LGBTQIA+ pride festival returns to Daylesford over the Labour Day weekend from 9-13 March 2023.
The entire program for ChillOut Festival was released today, with over fifty events running over five days around the villages of Daylesford and Hepburn Springs in Central Victoria's spa country. Events will range from large late-night outdoor dance parties, circus, drag and comedy shows, and a Sunday morning street parade to the more intimate, like art gallery exhibition, social drinks, speed dating, all-gender sports events, and rainbow storytime.
Festival Director Emma Ireland said the festival's program has grown again this year but will retain its intimate, small-town feel. "The theme of 'find your wings' is not only about celebrating the local brown-eyed butterfly that was thought extinct, but it's also about re-emerging from the isolation of the last two years. It's about finding yourself and your community, and especially about supporting trans people to live happily, fulfilled, authentic lives in safety. With that in mind, building community is an essential part of ChillOut – so the program has a range of large and small, more intimate events."
"This is the first time we'll be running speed dating at Frango's with the help of drag artist and all-around great icebreaker The Harry Morrissey Official. It will be 'come as you are, forty people at a time. There'll be question cards, and Harry Morrissey will officiate and keep you moving like musical chairs!"
In its 26th year – the longest-running regional LGBTQIA+ pride event is still coming up with new events to compliment the long-time favourites like Bush Dance and Carnivale, this year headlined by opera-pop star Kate-Miller-Heidke. New possibilities to ChillOut include a Comedy Cabaret at the Convent, an all-femme party Hey Hunny!, life drawing classes, and speed dating.
Comedy at the Convent will be hosted by cabaret comedian Aurora Kurth and boasts a hilarious line-up, including drag superstars Karen from Finance, Dolly Diamond, drag king Justin Teliqure, and comedy folk duo The Tuck Shop Ladies.
Hey Hunny! has an all-femme line-up in a party curated for women, non-binary people and their friends to celebrate 'femme' performers. The line-up includes 2022 Melbourne Fringe award-winner Jude Perl, comedy-folk duo Tuck Shop Ladies, singer-songwriter Holly Kercheval, and high-energy blues outfits This Way North and the Hussy Hicks.
The Radius Art Gallery in Hepburn Springs will show an exhibition of regional LGBTQIA+ artists' works curated around the festival's theme, 'Find Your Wings' – and host a life drawing classes throughout the weekend.
Local French restaurant 'Bistro Terroir' will host a St Tropez-themed late afternoon cocktail hour with the Sunday session raising money for ChillOut's local outreach initiative Raising Rainbows. Raising Rainbows enables regional schools and towns to fly the rainbow flag to show support and acceptance for the LGBTQIA+ community across rural and regional Victoria.
The festival's free family-friendly events will be back as well – with the All Ages Saturday Sound Shell event returning after a successful debut in 2022, this time with an intergenerational panel as well as a panel of Daylesford College students talking about their experiences of gender and sexuality.
RuPaul's Drag race Superstar Art Simone will MC the free all-ages event at Hepburn Amphitheatre, featuring performances from MARZ, local hip rising talent Mz Burn, drag from Freddie Merkin, Elektra Lite and Miss First Nation 2021 Cerulean. The event will also feature market stalls from community groups, including the Bendigo Trans Clothing Swap and a fashion parade.
The complete program can be found at chilloutfestival.com.au.