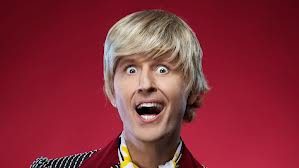 Join the stars as they dish up a serve to the Polyester King at the Bob Downe All-Star Roast.
Australia's Prince of Polyester has announced a special early bird discount for people buying tickets to his one-off show during this year's Mardi Gras festival. Bob Downe's All-Star Mardi Gras Roast is set to be one of the highlights of this year's festival and people who purchase tickets before Monday 4 February will be entitled to a 15 percent discount on the standard seating price.
The Baron of Beige is being roasted by his celebrity pals to raise money for ACON, NSW's leading community-based HIV and GLBT health organisation. While the celebrity line-up is being kept under wraps until closer to the event, Bob and director Trevor Ashley have promised that some of the leading lights of Australian comedy and cabaret will be burning the house down.
"Over the past four years of Retro Gras and ACON Great Debates, Bob has thrilled audiences with star turns from such big names as Julia Morris, David Campbell, Wendy Harmer, Paul Capsis,  and many more," says ACON Events Coordinator David Wilkins. "We've got similar huge names lining up to roast Bob at Mardi Gras this year and we'll be announcing them over the next few weeks."
"It's going to be a terrific night full of bitchy, queeny, backstabbing hilarity as well as ritual humiliation, embarrassing video moments and surprise musical numbers.
"And all proceeds will help ACON improve the health and wellbeing of people in our community, so it's a win-win for everyone!"