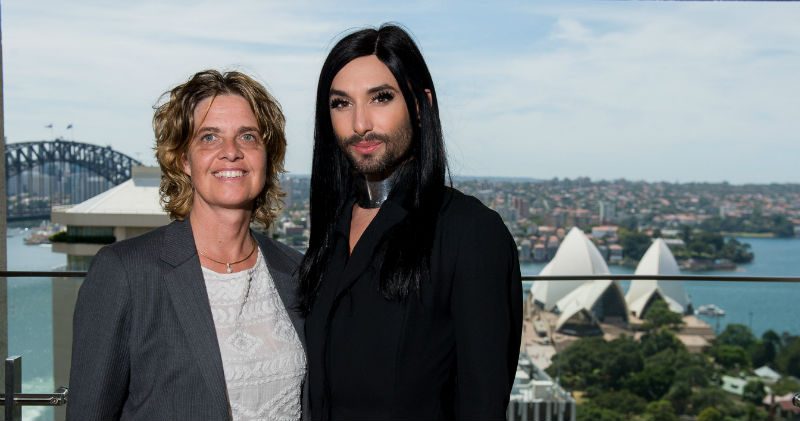 With the song 'Rise Like a Phoenix,' Conchita Wurst took the world by storm and won the 2014 Eurovision song contest.
I was introduced to Conchita Wurst during Eurovision in beautiful Vienna in 2015. Growing up in Germany, Austria was always part of my upbringing. As a child, I didn't even understand that it was another country! Visiting Austria and spending more than a day in Vienna 25 years later was an eye-opener, and reintroduced me to a great city.
It's no surprise to me today that Conchita Wurst has spearheaded a new wave of acceptance via a mainstream European event: Eurovision. Austria has become a tolerant and modern country, embracing the old and nurturing the young.
Last week when Sydney celebrated Mardi Gras, Conchita performed with the Sydney Symphony Orchestra at the Sydney Opera House. She was joined by Courtney Act, Trevor Ashley and Paul Capsis.
Performing hits from her self-titled debut album Conchita, including Eurovision-winner Rise Like A Phoenix, Heroes and You Are Unstoppable, this special concert was a must-see Mardi Gras event.
I was invited to attend a media lunch in Sydney, meeting the talented Conchita in an intimate setting a couple of days before her performance at the Sydney Opera House: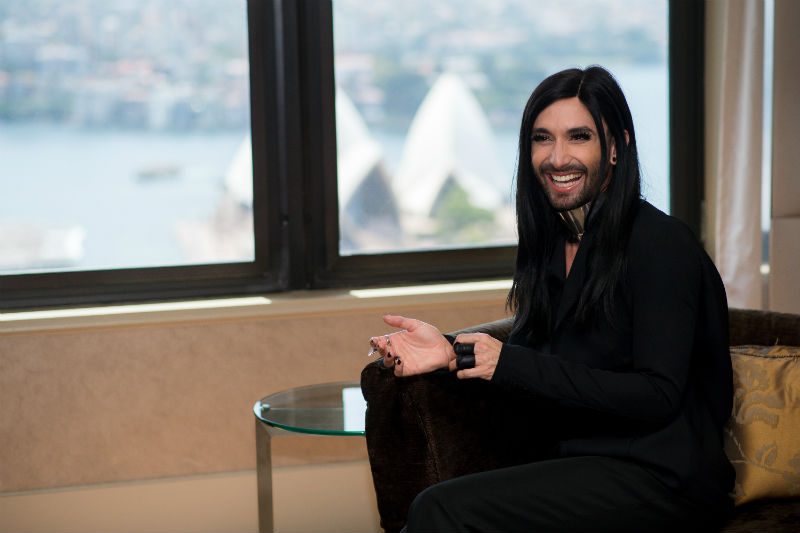 "Everyone on the planet who makes music wants to be on that stage and I can't even tell you how honoured and happy I am to be in this position," she said.
"I thought as a drag queen I needed to be loud, over-the-top, kinda of bitchy like many drag queens we know," she said. "We all enjoy that … but I'm just not that kind of person. I see myself as quite boring and simple."
Despite her advocacy of marriage equality, Wurst remains single ("I'm married to myself").
Wurst called herself a "very complicated person" and said she was a different person in a relationship.
"I totally change my mindset and I really turn into a very annoying person," she said. "I'm jealous, I'm moody, I'm really not good to be around as a boyfriend."
Conchita was presented in association with the Austrian National Tourist Office.