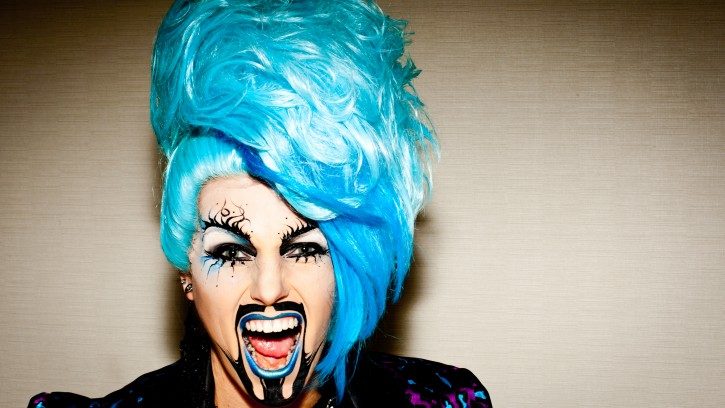 Act like a man, take it like a man, do it in and out like a man. What is Manliness?
Manliness, from the angle of my dangle, is an exploration of what we consider to be manliness. Female Drag King performance artist Sexy Galexy plays two male characters who dance, act and stumble through a fact and fiction story influenced by her childhood, trying to discover what manliness is all about.
Sexy Galexy accelerated drag kinging into the world of glamour, influenced by some of Australia's leading Drag queens.
Breaking into the Drag Queen scene in Sydney launched her career and allowed her to perform and produce shows in some of Sydney's biggest clubs and parties – from Mardi Gras, Sleaze Ball, ARQ nightclub and  The DIVA awards. She was a guest presenter for Queer TV and Foxtel channel for three years, co-hosting Mardi Gras and Sleaze Ball with Pandora Box.
From there, Sexy went on the perform all over the globe, including Candy Bar, Café de Paris and Tranny Shack London, Euro pride Stockholm, Dublin Arts Festival, Great Big Extravaganza Washington DC, Minnesota, Manchester, Brighton, Amsterdam Pride, Japan and Lezfest Cairns to name a few.
When: Thursday 20th February 2014 – Tuesday 25th February 2014
Time: 8:00pm – 10:00pm
Where: Gingers – The Oxford Hotel, 134 Oxford St, Darlinghurst, NSW, Australia
Cost: $40 – dinner, show & front seating, $20 – general seating, $15 – concession
Tickets: http://www.eventopia.co/wafform.aspx?_act=fullsearchv3&v3=yes&s=manliness