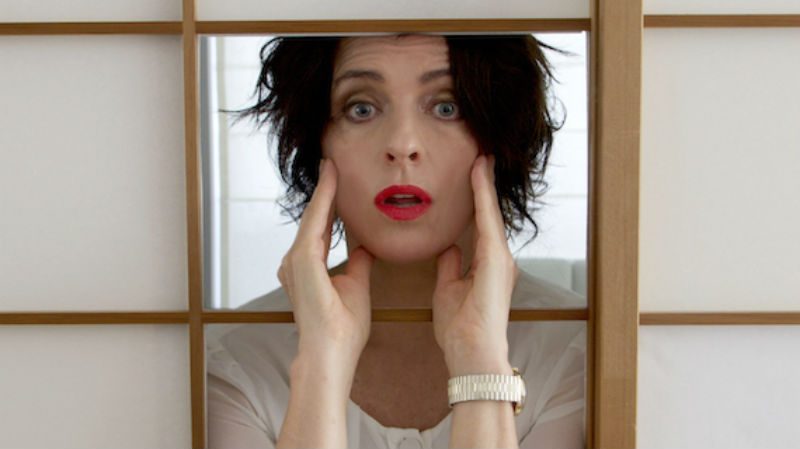 This unique and hilarious show is part of the Rainbow Room evening entertainment at Sydney's Mardi Gras festival.
As part of the Rainbow Room evenings of entertainment during Mardi Gras, the Sydney Opera House will see witty and wild Gretel Killeen – and a hand-picked shemozzle of her desperate pals – throw away their high profile respectability and become utter ratbags on the stage. Featuring a new 'cast' each evening, 'Smart Arsing' will be a unique and hilarious one-off as contenders expose their souls, sins, secrets and questionable genius in this fabulous soiree of smart arses.
Smart Arsing is hosted by The Minister For Men, played by Gretel Killeen. The cast is rounded out by an inimitable gaggle of brilliantly acclaimed incongruous talents: a notorious criminal barrister, a multiple Logie Award-winning journalist, poetic politicians, international drag superstars, TV's intellectual bad boy, award-winning jazz and country icons, anarchic comedy legends and a very small heavy metal band playing Frozen.
Smart Arsing is an extraordinarily unique concept that will change your life for the better.
Guests may include Ray Martin, Charles Waterstreet, Becci Cole, Libby O'Donovan, Jordan Raskopoulos, Lillye, Joe Hildebrand, Bettina Arndt, Penny Greenhalgh, Nikki Britton, Robbie McGregor, The Sandman, Epiphany Morgan, Alex Greenwich, Jenny Leong, Carole Haddad, Wilma Bumhurt, Alistair Lee, Joey Moore, The Big Smokes and a mini monarchy of iconic international Drag Queens (whose names are top secret).
When: 3 – 4 March 2016
Other Rainbow Room events include:
Gentlemen Prefer Blokes – Courtney Act & Trevor Ashley
Rosaoke – Marney McQueen
The All-Star Drag Revue
More Information and Bookings Here