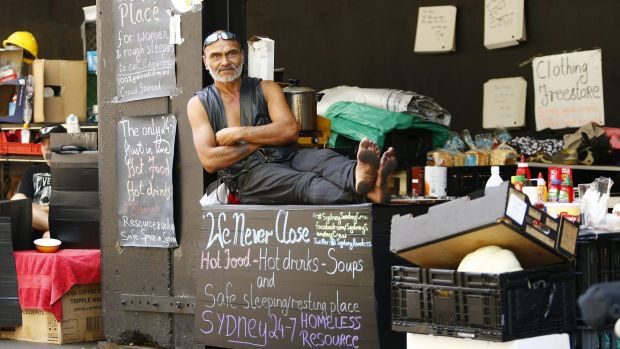 Our LGBTQ population are disproportionately experiencing homelessness.
A primary reason that many Australians, particularly young Australians, experience homelessness, is a lack of family support. In the case of LGBTQ Australians, this factor is particularly pertinent. As such a disproportionate number of our homeless population is comprised of LGBTQ people.
On Wednesday, September 6, the Gay and Lesbian Foundation of Australia (GALFA) and Allens will launch the LGBT homelessness project report, highlighting the role of philanthropy in LBGTI evidence building, and of networking with allies for LGBTI advocacy and social change.
We encourage LOTL readers to attend. As the recent controversy surrounding the semi-permanent congregation of homeless Australians at Martin Place, this is not an issue that can or should be, easily swept aside. Homeless Australians have almost never chosen to be homeless, and that is certainly the case for those LGBTQ Australians who have been kicked out of home due to their sexuality and/or gender identity.
Date: Wednesday, 6 September 2017 Time: 6pm – 7.30pm
Venue: Allens  Level 37, 101 Collins Street, Melbourne
Hosts: Robert Walker – Allens, and Ruth McNair – GALFA
Speakers: Robert Doyle, The Lord Mayor, City of Melbourne; Jenny Smith Chairperson Homelessness Australia; CEO Council to Homeless Persons; Tony Keenan CEO Launch Housing;  Ruth McNair Chairperson GALFA and University of Melbourne; Cal Andrews LGBTI homelessness researcher, Uni of Melbourne