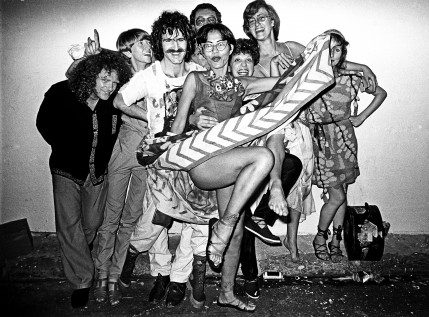 There's something for everyone at this year's OUTintheOPEN Festival Shepparton!
With 11 events over 4 huge days, visitors and locals alike have countless opportunities to celebrate LGBTI+ pride and community diversity in ALL it's forms across the City of Greater Shepparton!
Carnival Day
"CARNIVAL DAY  is the signature event – returning to Queens Gardens with over 50 market stalls, food vendors, live entertainers, fun attractions, and a live ONE FM radio broadcast, this family-friendly event makes a great, FREE day out for everyone – Dykes on Bikes Melbourne, giant games and jumping castle included! Entertainment will showcase crowd favourites: shOUT Youth Chorus, Rosie Burgess Duo, King River Rising, Piña Tuteri, Jessica Lorraine, Past Present, KÖDA, Josh Sadkowski and Slade & Moon, with your fabulous emcee, Krystal Ring.
What a line-up! Crepes, coffee, hotdogs, baked potatoes, cocktails, snags and burgers too (thanks to the local Lions Club!) – you won't go hungry! Bring a blanket/chair – STRICTLY NO BYO alcohol or glass. The Swig Rig will have your fave beers, wines and spirits covered too!
Welcoming the Shepparton's LGBTI+ pride community
"OUTintheOPEN kicks off on Thursday November 1 with The Gathering at Noble Monks – great live music, superb food; a fun, warm, evening welcome to Shepparton's LGBTI+ pride and community diversity Festival (after an LGBTI Aged Care Training session from midday). Friday November 2 offers three health/well-being events – an LGBTIQA+ Best Practice Forum, "The Gay Ability – One Man's Life Lessons" and "PrEPare for PrEP", a panel of advocates, experts, and clinicians discussing HIV and prevention/treatments – all hosted at GOTAFE, proud supporters of our diverse "rainbow" community. Following at 8PM, enjoy a film, "Untold Histories", the documentary exploring the lived experiences of LGBTI elders – sharing personal stories and histories detailing the changing attitudes in society towards sexual orientation and gender identity.
Check out Greater Shepparton's rainbow-flag covered CBD for great restaurants, awesome shopping, and other attractions on offer in the region – the Visitor Info Centre has got you covered.
Or, have a late lunch and cheeky bevvy with the Dykes on Bikes Melbourne in the Queens Garden's make-shift food-court before 5.30PM on Saturday afternoon, or head over to The Aussie Hotel and from 6PM grab some Snacks and Sips before Shepparton's biggest GLITZ PARTY upstairs (from 8PM – 1AM). A night of frivolity and debauchery, drag shows throughout the evening will feature Krystal Ring, Sexy Galexy, Ashley Madison and Slaysia – serving cabaret realness, along with topless male dancers, and a whole lot more!
"Wake to a beautiful Earth Meditation Sunday morning November 4 in Queens Gardens from 9.30am sharp, before a scrumptious BIG Community Brunch at Lemon Tree Café on Fryers Street at 11am hosted by Goulburn Valley Pride.
What a way to finish off YOUR OUTintheOPEN Festival Shepparton weekend!
"This year our $50 Festival Pass is back – enjoy access to Saturday night's GLITZ PARTY and Sunday morning's BIG Community Brunch PLUS ALL OTHER EVENTS FOR ONLY $50! But be quick – there's only 100 of these little diamonds & they're selling like hotcakes! N