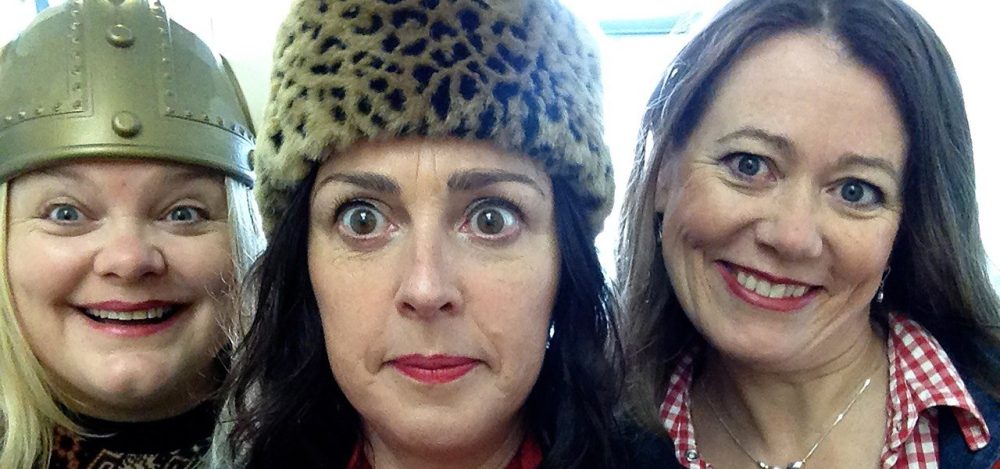 A financial advisor, a university lecturer and an actor walk into a bar… pick up their instruments and start playing. This is Queen Beaver, a queer band of ladies 'singing songs and telling jokes in a nightclub' since 1996.
Beavers at the Butterfly is the band's brand-new show, following such hits as Beavers Behaving Badly (303), Beaver Las Vegas (Melbourne Fringe) and Singalong with Queen Beaver – Everyone's a Diva! (Darebin Music Feast). In Beavers at the Butterfly, Queen Beaver brings new turns and new tunes to their repertoire of fan faves.
Michelle Brisbane ('Boss Beaver') is known for shredding guitar in bands The Houndlings, The Sharons, and Nice Girls Don't Spit and running her own ethical financial advice company. Stayci Taylor ('Dr Beaver') is responsible for ukulele, silly banter and crimes against the tambourine and is a screenwriting lecturer at RMIT. Lucy Schmidt ('Baby Beaver'), with a career of over 30 professional stage shows and roles in film and TV, brings the banging lead vocals
Stayci says, "We're all busy with other artistic and professional pursuits but playing with Queen Beaver is one of our favourite things

to do. Our chemistry on stage is down to a friendship of over two decades, which includes road-tripping to gigs, performing at Burning Man and – in our younger touring days – soliciting nightly accommodation from the stage!"
Queen Beaver has entertained queers for twenty-six years, and their brand of loose joy has the perfect tonic in challenging times. They like to take credit for the unseating of the former Prime Minister after the many shares of their video 'Bye, Bye Scott' – you're welcome.
LOTL has two tickets to give away. Join our Enews for the chance to win.
Venue: The Butterfly Club Carson Pl, Melbourne CBD
Date: Wednesday 1 February – Saturday 4 February
Time: 7 pm Tickets: Full $37.00, Concession $33.00, Groups 6+ $30
Bookings and more information: www.midsumma.org.au